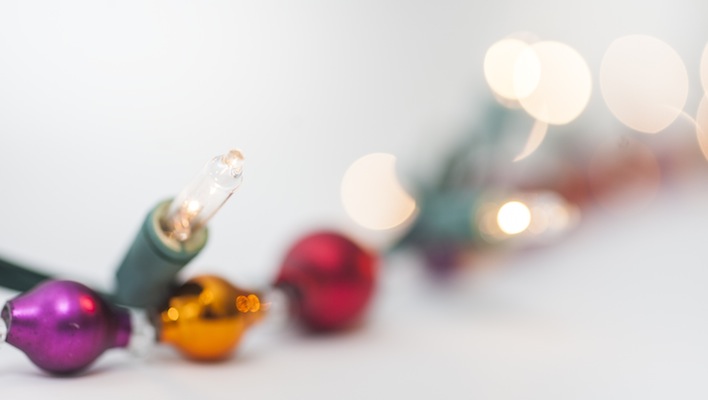 The holiday season is such a busy time, especially for moms, as preparing our homes for kids on winter break and out-of-town guests lies almost solely in our hands. There are so many things on my to do list this week that my head is spinning! These are some of the must-have items that I'm checking off my list this week.
Holiday Decor. Decorating for the holidays doesn't have to be stressful or expensive. Add a simple wreath to your door, hang your holiday cards on the mantle, and don't forget the mistletoe! I have my kids go outside and gather pine cones and a few branches that we place in vases around the house. Making paper snowflakes to hang from the ceiling is also fun.
Toilet Paper. This is probably the most important thing to stock up on right now. It's not like you can run to the store on Christmas day if you're out, you know? Because most stores are closed! It's surprising how much toilet paper you can go through when you have guests over, so you'll want to look for a brand that's a good value. I have the guest bathroom stocked with Scott® 1100 Toilet Paper, which has 100 FREE sheets per roll for even more long-lasting value and performance. Cottonelle® Ultra Comfort Care Toilet Paper is what my daughters prefer… it's ultra cushiony and ultra luxurious. "Something soft on my bottom" is what my daughter likes! 😉 Make sure you set a few rolls out where your guests can easily see them, so they're not rummaging through your cabinets. I mean, they'll probably do that anyway, but there's no need to encourage them, haha!

Paper Towels. At my house, messes are inevitable, whether it be at dinnertime or when I'm doing a fun holiday craft with the kids. Viva® Paper Towels are the perfect companion for taking on these tough messes. They're durable, with a cloth-like texture, and can tackle the job when wet or dry. I like the Choose-A-Sheet feature, so I always have the right size towel for the job and don't use more than I need.
Scented Candles. You make think your house smells just fine, but that's just because you live in it and are used to how it smells. Lighting a candle is an easy way to make your house smell good. I love cinnamon and pine-scented candles at this time of year.
Games & Activities. I have my family room ottoman filled with board games appropriate for all ages, and make a list of local activities for out-of-town guests. I also try to have a couple of movies rented or saved on my DVR as a last resort.
Tissues. There are always tears around the holidays, especially when we think about those we've lost, so Kleenex in every room is a must! Passing one to a friend or family member is an easy way to show you care. I love the Kleenex® Perfect Fit tissue canisters because they blend in perfectly with my holiday decor and can fit it any small space, even the cup holder in the car.

Drinks. I've noticed that many times hosts focus so much on the food they're serving, that drinks seem to be overlooked. I like to have a wide variety of choices to offer, from coffee, hot tea and hot cocoa, to soda, wine and beer, and juices for the kids. For guests staying over, it's nice to have different types of milk in the fridge… I have regular milk and almond milk.
Snacks. I always have a bag of tortilla chips and a jar of salsa on hand for unexpected guests, or in case dinner is taking longer than anticipated. A bowl of nuts, cheese and crackers, and a plate of cookies are also good snack options.
Christmas Music. Nothing sets the mood like music, and I truly believe that it can make or break your holiday party! I remember when I used to spend forever looking through all my music to create the perfect playlist. Now all I have to do is open an app and choose one, which saves me so much time! Amazon Music has great holiday playlists, as does Spotify.
Extra Presents. We all have that family member that shows up with their new companion, or a friend that comes over at the last minute. Having a gift for them makes such a nice impression and makes them feel welcomed. A restaurant gift card is perfect for a couple, a candle or some scented soaps are nice, and lately I've found that a portable charger makes a thoughtful gift for just about anyone!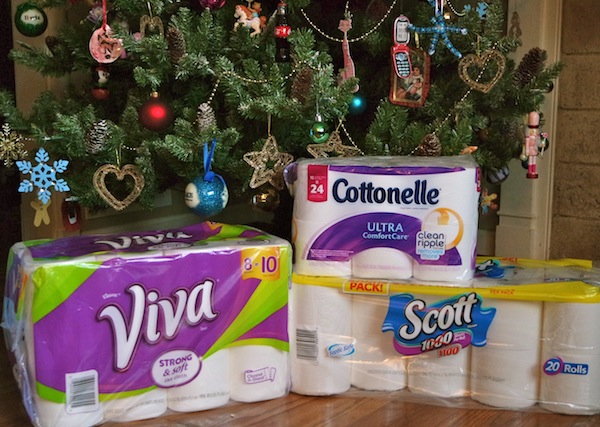 I just went shopping at my local Walmart for a few items I need before my holiday guests arrive, including Cottonelle, Kleenex, Scott, and Viva products, and found great deals on these using the Ibotta app – $1 off Cottonelle and Scott toilet tissue, and $1 off Viva paper towels. Plus, when you buy two of these products, you get an extra dollar back!
I must admit I've become a little obsessed with the Ibotta app lately, finding 50 cents here, $1 there, and sometimes more, like I did at Walmart, where I got $4.50 back in one shopping trip. It all adds up, you know? I also find it fun to use, since I'd rather spend my time looking for deals on there than mindlessly browsing Facebook!
Walmart is a one-stop shop for all your holiday preparation and entertaining needs.
What's on your shopping list this week?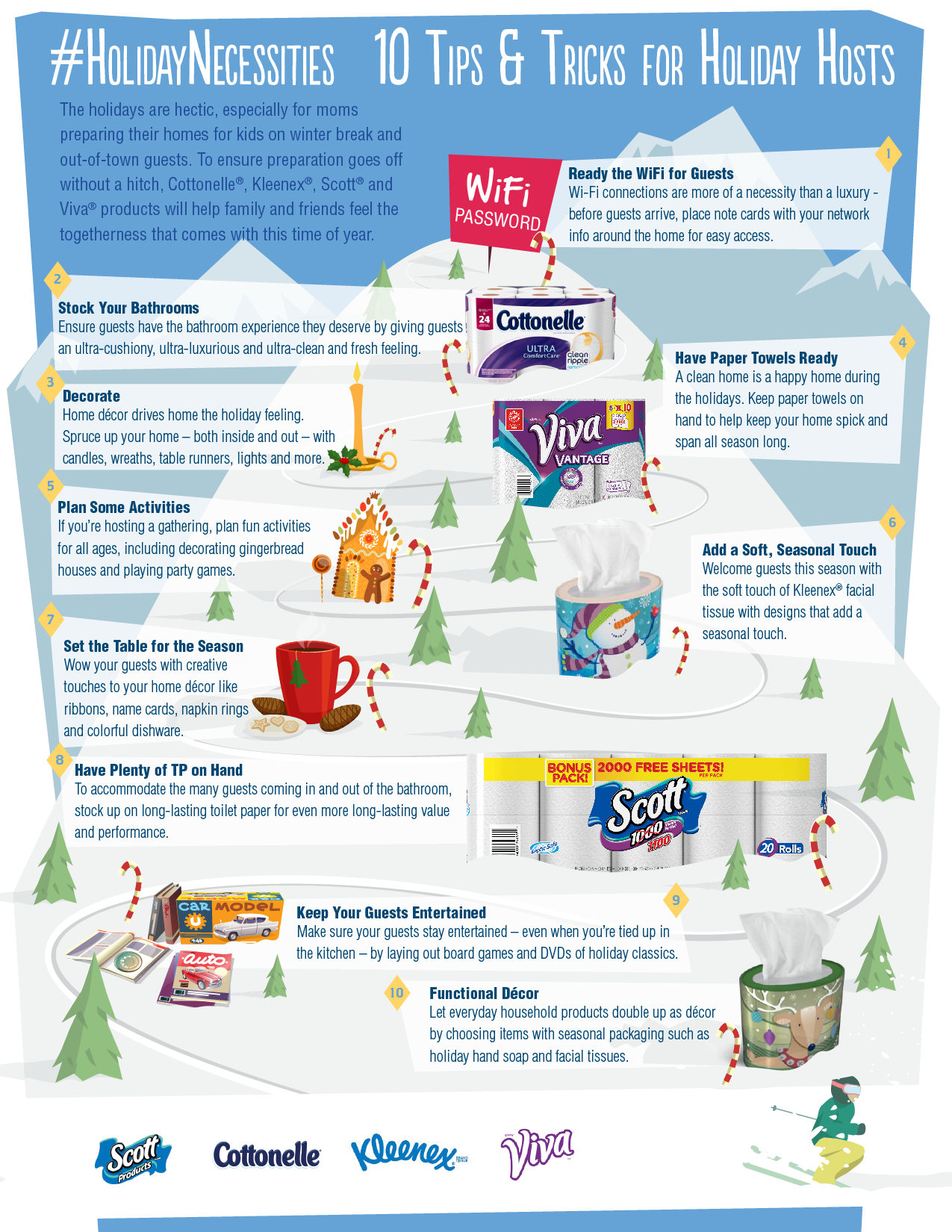 I was selected for this opportunity as a member of Clever Girls
and the content and opinions expressed here are all my own.