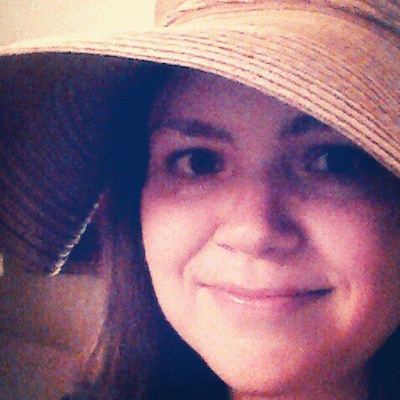 Hi, I'm Mariana! Founder and Chief Blogger here at Oh So Crazy (formerly The Domestic Buzz). I've been writing about motherhood, marriage, and everything it entails since 2008, including hundreds of reviews of products my family loves and stories about our many travels. I live in the suburbs of Washington, DC, with my husband of 16 years, our two daughters, Maura (9) and Maya (12), and our rescue pup, a rat terrier named Pepper.
MY INTERESTS

I'm a proud Latina! Born in Corpus Christi, Texas, I spent my childhood hopping back and forth between Mexico and Austin before settling in the DC area as an adult. Having traveled extensively throughout Mexico as a child, I'm deeply in love with the country, its people, and its culture, and go back as often as I can. I speak and write Spanish fluently.
Very active in social media circles, I chronicle our daily adventures on Instagram, Twitter and Facebook. Need someone to host a Twitter party? Get in touch.
I'm committed to getting fit by summertime. While chasing after my kids is a workout in itself, I'm trying to eat well, move more, and hope to inspire others along the way.
My not-so-guilty pleasures… are dancing when no one is watching, and dark chocolate. In my free time I love to do crossword puzzles, watch reality TV, and dabble in photography and graphic design.
I enjoy working as a brand ambassador and developing long-term relationships with brands that make a good fit with my blog and offer content that my readers are interested in. Current and past partnerships include such family-friendly brands as: 4all by JoFit fitness apparel, Chuggington, Ragu, Backyard Discovery, Busch Gardens, Frigidaire, Wisk, Popsicle, Hasbro, Safety 1st, PBS KIDS, and more. Contact me at:
mariana (at) ohsocrazy (dot) com
If you came here looking for The Domestic Buzz, you're in the right place! I changed the name of my blog recently, but the content remains the same.
---
CONTRIBUTORS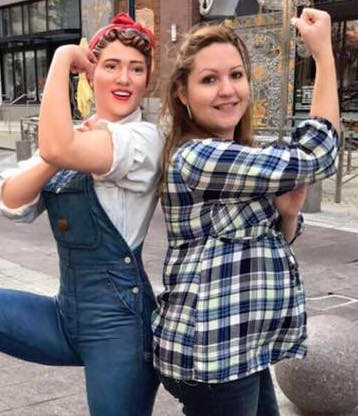 Monica is twenty-something mom of one with another on the way! Last year she relocated to the East Coast from Texas with her husband, daughter and sweet pug in tow, to be closer to family. Working as an elementary school teacher and being the mother of a playful 18-month-old baby girl keeps Monica busy, but during her spare time she enjoys watching TV and decorating her new home. She also happens to be my little sister!
Read her most recent posts here.