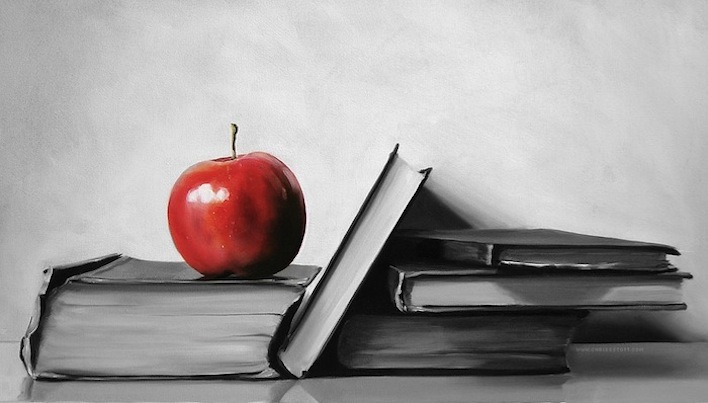 Disclosure: I participated in a campaign on behalf of Mom Central Consulting for Boys & Girls Clubs of America. I received a promotional item as a thank you for participating.
With school starting shortly, these are some ways I'm getting my kids ready for the school year:
Reading. Every day. Sometimes we all read by ourselves, other times the girls read to each other. But we read every day.
Sleeping. Making sure they slowly ease back in to their school bedtime is key. I've been adjusting it by 15 minutes every week, so it's not a harsh change. Waking up early in the morning isn't so bad when they go to bed early!
Eating. Breakfast during the summer was a casual whenever-you-wake-up-and-feel-like-eating kind of thing. The last couple of weeks I've been focusing on making sure the girls get a good breakfast in before 8am, and no snacks! At school they don't get a snack. Just lunch.
Stocking up. School supplies are so cheap at this time of year, that I make sure to buy more than we need so I can set up a 'homework kit' here at home and have plenty of tools within reach all year long.
And spending quality time together! I'm going to miss my girls when they're at school all day.
This Back-to-School season, BGCA and long-time partner Disney have launched an online supply drive. By simply playing a pop-quiz style game, you can help donate school supplies to local BGCA Clubs. For every five correct answers, a donation of supplies will be made! Try it – it's fun! You can play the game here: www.greatfutures.org/backtoschool
The BGCA website also offers a plethora of educational content for parents as they prepare to send children back to school, such as:
a summer reading list, which gave me ideas on what to check out of the library to make sure my girls brush up on their literacy skills before going back to school.
homework hints, suggestions to make homework time less stressful and more productive. My favorite tip: celebrate a homework-free day! Make one day a week, such as Saturday, a day where kids take a break from homework to do a special family activity, like taking a hike, baking cookies or watching a favorite movie together.
time management tips, which I desperately need! I definitely need all the help I can get attempting to get my child to develop these skills, which I lack.
a 'Find a Club' tool to help you find a club nearby to get your kids involved.
and more!