This is a sponsored post.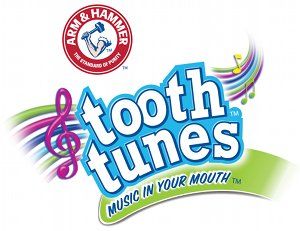 Hearing music in your head while you brush your teeth – who thinks of these things? While it may sound silly, I think it's a genius idea! Never before has my daughter ever had fun brushing her teeth! Now she looks forward to it… she even dances!
In case you aren't familiar with Arm & Hammer™ Tooth Tunes products, these aren't just regular ol' toothbrushes. Each brush features one of a kind Music in Your Mouth™ technology, in that it plays a two-minute song clip from a particular artist in an attempt to encourage kids to brush their teeth for the dentist-recommended two-minute brushing time. You just press a button on the handle, and once activated, it plays the featured song by transferring vibrations through the bristles of the toothbrush into the front teeth, through the jawbone, and into the inner ear, allowing kids to hear the music while they brush. People next to you will hear the song muffled, but the person brushing their teeth hears it loud and clear! It's really cool.
The two newest Arm & Hammer™ Tooth Tunes™ toothbrushes each feature a chart-topping single from One Direction! Love those guys! This is the only brush that plays One Direction in North America. The brushes have a suggested retail price of $9.99 and are available at mass, drug, and food retailers nationwide. You have the choice of:
• "What Makes You Beautiful" performed by One Direction
• "One Thing" performed by One Direction
Now the only downside is that each toothbrush comes with one song. So your kid better like it! Maya thinks that Arm & Hammer should come out with a "jukebox" toothbrush next that allows you to pick a song from a variety of choices. Wouldn't that be cool? If we could connect it to the computer, I'd even pay for downloads! I only wish I could take a video of Maya rockin' out to One Direction. She slams the door shut in my face when I try. So this random little girl will have to do: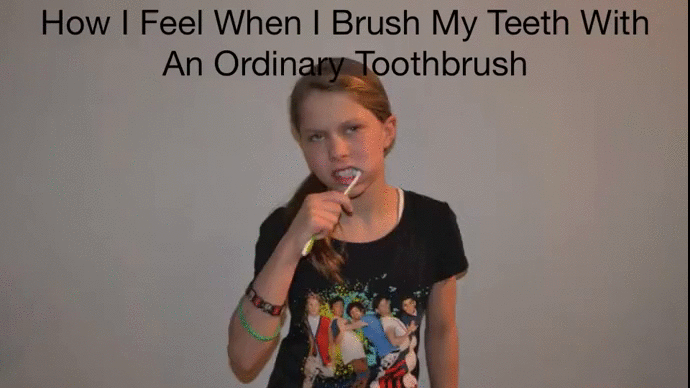 Brush with Tooth Tunes™, Rock with One Direction Sweepstakes
Church & Dwight Co., Inc., the maker of Arm & Hammer™, is excited to announce the Brush with Tooth Tunes™, Rock with One Direction Sweepstakes! Enter for a chance to win the Grand Prize – four tickets to a One Direction concert in August 2013! 100 First Prize winners will receive One Direction prize packs, with One Direction merchandise.
To enter, follow these steps:
• Create an optional video of yourself or your kids brushing with One Direction Arm & Hammer™ Tooth Tunes™ for your chance to be featured on ToothTunes.com! (A video is not required for entry.)
• Visit ToothTunes.com, complete the registration form and click submit to be entered for your chance to win.
• Enter up to once per week through 6/30/13.
Winners will be chosen July 2013. No purchase necessary, and the sweepstakes is open only to legal residents of the 50 United States and the District of Columbia, who are 13 years of age or older. For official rules, visit ToothTunes.com
Disclaimer: I am part of the Mom It Forward blogger network. Mom It Forward and ARM & HAMMER™ Tooth Tunes™ partnered in support of this campaign and I was compensated for my participation, however, all thoughts and opinions are my own.