Maya eats lunch super early (11:15am) so she has to take a healthy snack to school – to eat in the afternoon – that will tide her over until she gets home. The same ol' granola bars day after day just don't cut it. I try to mix things up as often as I can, and give her something different every day of the week. One of the snacks in our rotation are raisins.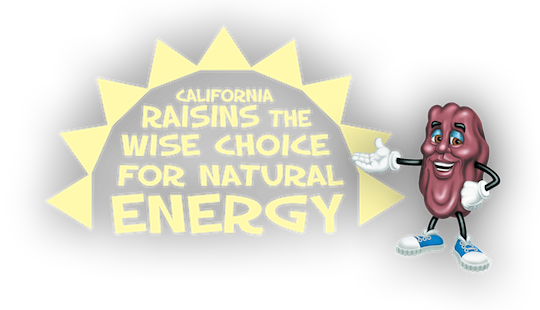 1/4 cup of California Raisins (think one of those little red boxes) equals one serving of fruit, plus they don't need refrigeration or get all bruised and mushy in your kid's backpack. I used to eat the exact same thing when i was a little girl. I remember even getting the snack boxes when I went trick-or-treating. California Raisins are fat- and cholesterol-free, naturally low in sodium, deliver dietary fiber and potassium, and are packed with antioxidants. Raisins are a classic sweet treat that is a wise choice for snacking or as a delicious and healthful recipe ingredient.
Speaking of recipes, to celebrate the natural, solar-powered goodness of this small but mighty fruit, California's nearly 3,000 raisin growers are hosting an easy-to-enter recipe contest called: "Give Kids Their Day in the Sun." Through October 5, healthy snack recipes can be uploaded to California Raisin's Facebook page at www.Facebook.com/CaliforniaRaisins for a chance to win a premium playground structure (valued up to $10,000), a year's suppy of California Raisins, plus a $1,000 donation in the winner's name to the food bank of their choice.
Five finalists will each win a $100 gift card and will be selected based on the creative use of California Raisins (25%); healthfulness (25%); ease-of-preparation (25%); and taste (25%). Finalists will be announced October 19, 2011 and then it will be up to the California Raisin Facebook fans to determine the grand prize winner. A full set of contest rules can be found at www.LoveYourRaisins.com/give-kids-their-day-in-the-sun-recipe-contest/.
Fun Facts about California Raisins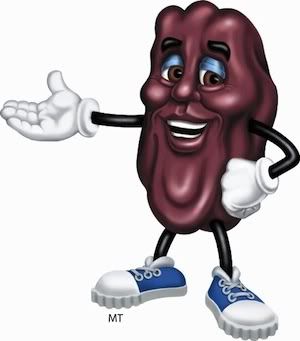 California Raisins are always perfectly ripe and require no refrigeration, which makes them great for active on-the-go lifestyles!
Research shows that raisins contain compounds that may inhibit the growth of certain bacteria associated with cavities and gum disease.
Children love California Raisins! Raisins are great to include in kids' lunches or for a naturally sweet after-school snack. Nature's candy!
Convenient and nutritious, a trail mix with California Raisins and nuts is smart fuel before exercise. Raisin research with 10- to 12-year-old soccer players showed that a pre-game raisin and nut snack provided a more sustained, steady source of energy than a bagel and lemonade snack.
Visit www.LoveYourRaisins.com for more information.
Disclosure: As a thank you for sharing this information with you, I received a California Raisins swag bag.