I didn't mail as many Christmas cards this year as I have in years past. Less than 15, so if you got one from me you're one of the lucky few. 😉 I did buy a ton of Christmas and winter stamps, though! The new "A Charlie Brown Christmas" stamps are my favorite!
I don't even mail letters that often, but I love stamps. Perhaps it's because my dad used to collect stamps when he was a little boy… I remember looking through all his books and being blown away by all the beautiful stamps he collected from all over the world.
The month of December marks the 50th anniversary of the most popular holiday TV classic of all time, so it's fitting to send all my letters and bills out with Charlie Brown on the envelope this month. The stamp images include:
Charlie holding the sapling that eventually becomes his Christmas tree.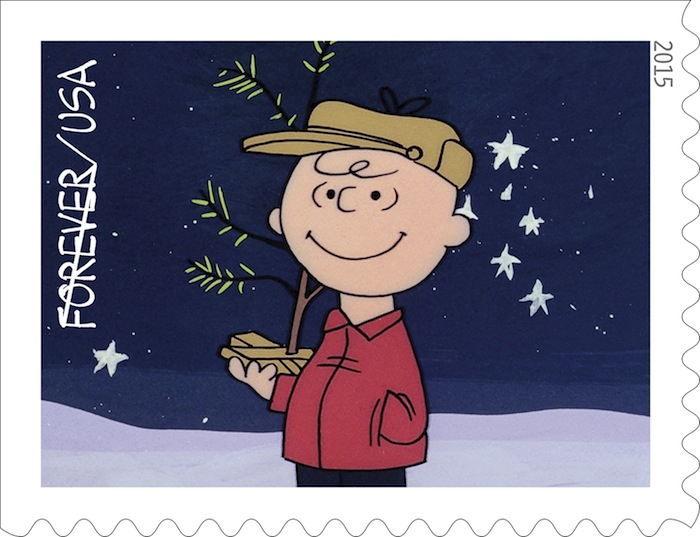 Charlie and Pigpen with a snowman.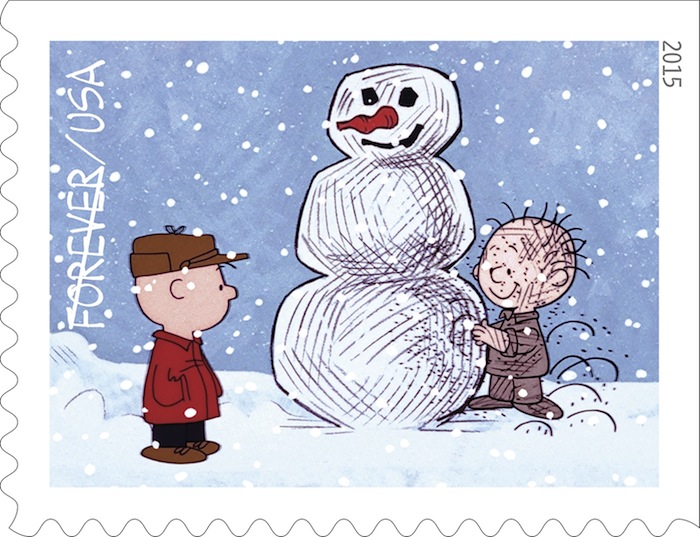 Snoopy and children ice skating.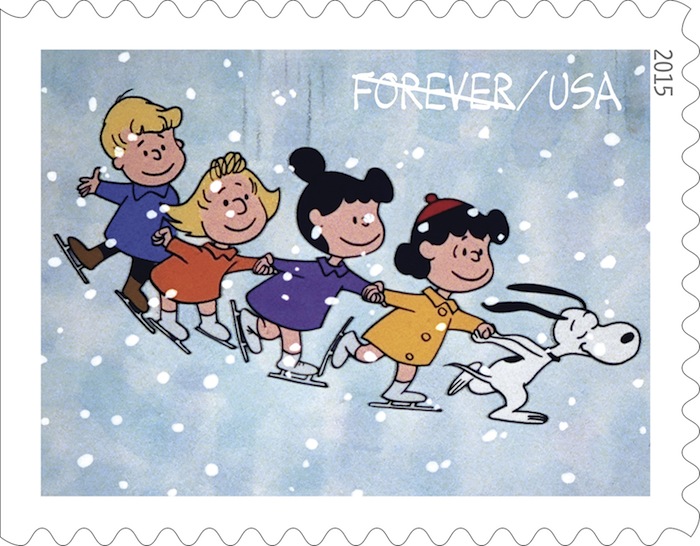 The cast of the program gathered around the Christmas tree.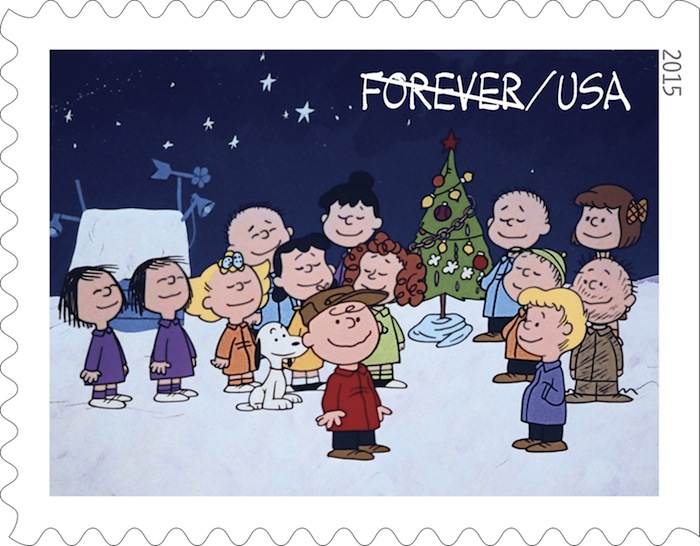 Linus kneeling by the sparsely decorated Christmas tree.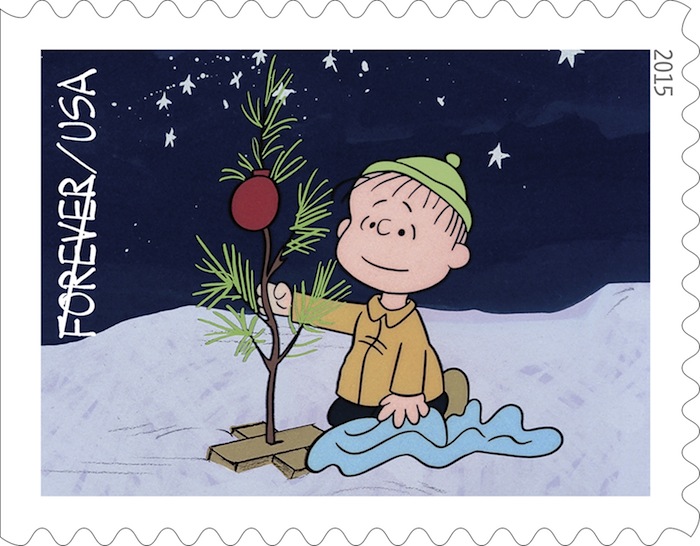 Charlie checking his mailbox for a Christmas card.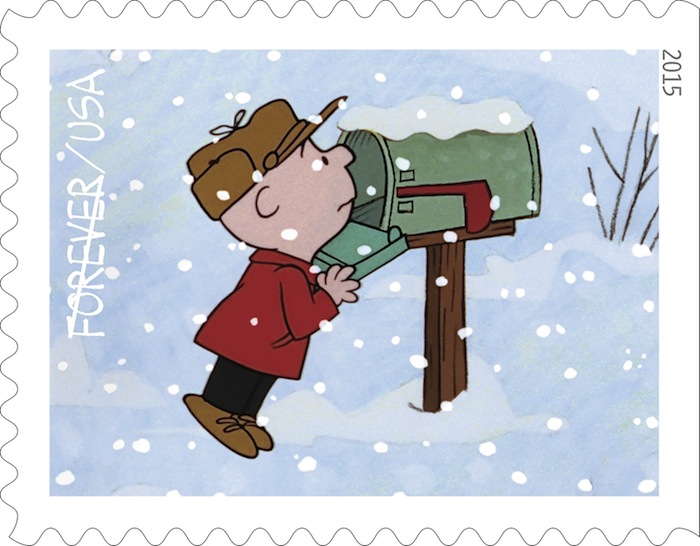 Charlie and Linus leaning on a snowy brick wall.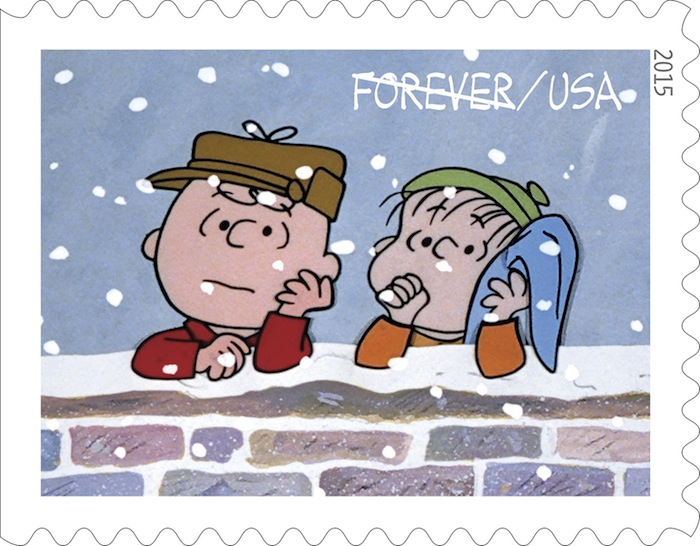 Charlie and Linus standing by the Christmas tree.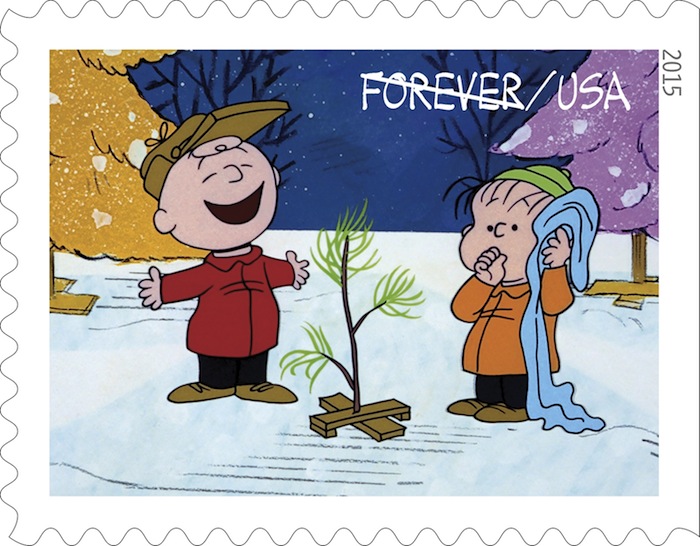 A frustrated Charlie standing in front of Snoopy's doghouse.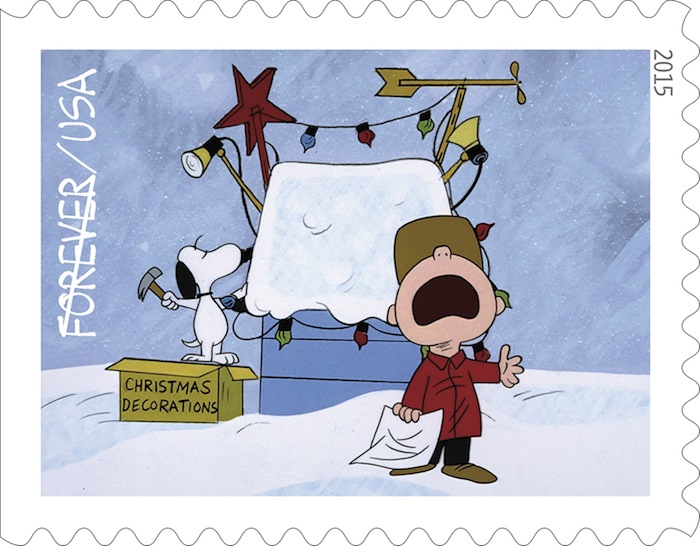 Charlie decorating the tree in front of the prize-winning lights display on Snoopy's doghouse.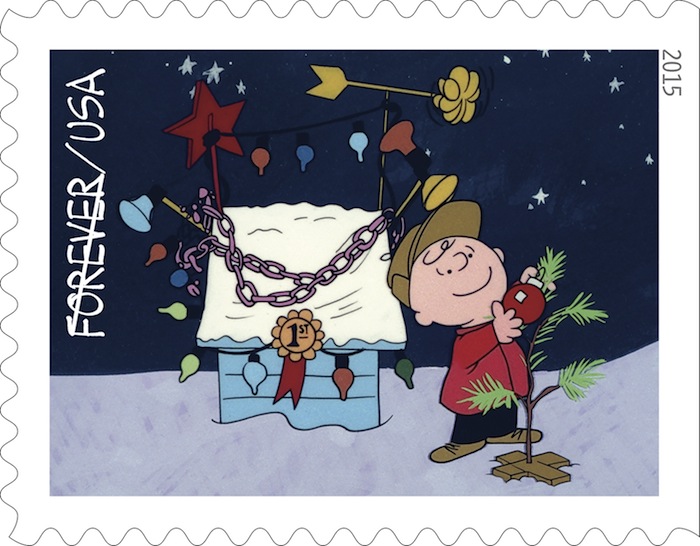 Did you know that the Postal Service has more than a billion holiday-themed stamps in stock from previous years? You can buy these stamps (and new ones) at your post office or save yourself a trip and order online at usps.com/shop, though there is a fee for shipping. Here are a few more designs that I like for this season:
Neon Celebrate!
Good times call for good wishes. Bringing an extra wish for happiness to anyone celebrating a special time, this stamp features a brilliantly colored design crafted out of neon and glass that adds a spark to greeting cards, invitations, and gift-bearing envelopes and packages.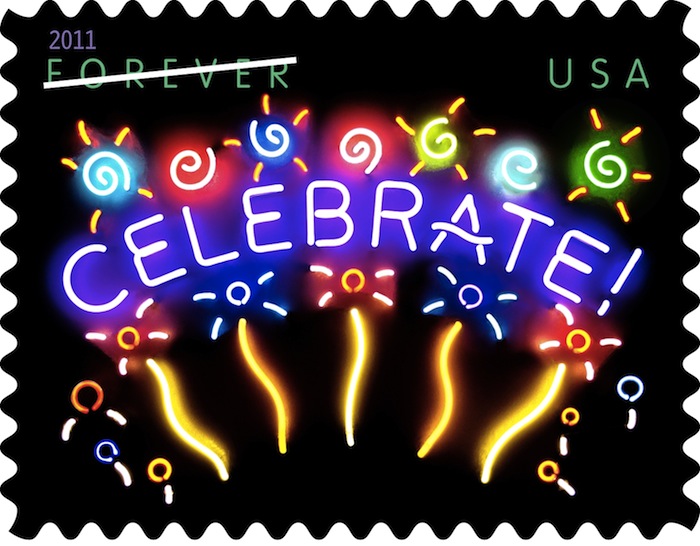 Geometric Snowflakes
Each of the four Geometric Snowflakes stamps depicts a different snowflake. In nature, untold millions of ephemeral ice crystals form unique patterns that are as stunning in their complexity as they are fleeting. This infinite variety inspired the designers to experiment with different graphic shapes. Each snowflake is drawn in one of four colors: purple, pink, green, or blue.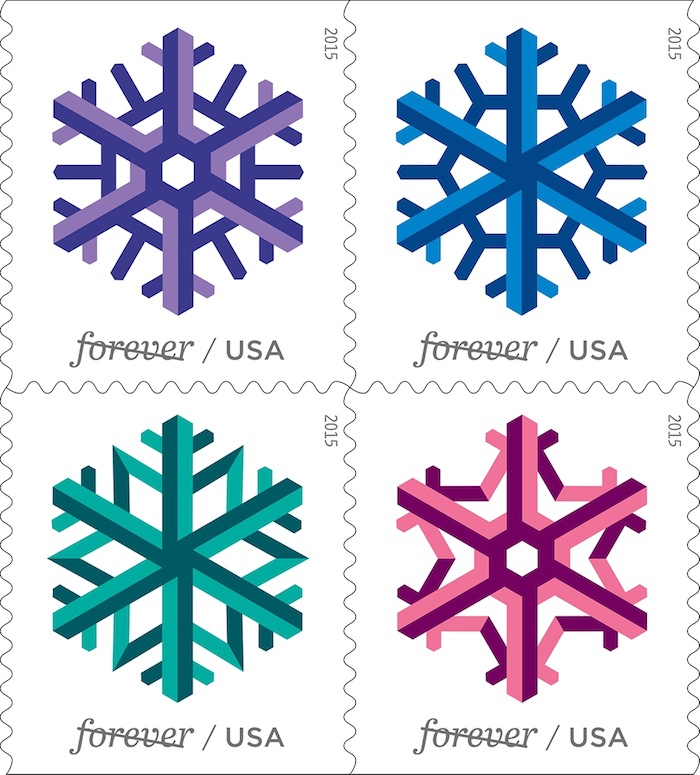 Winter Fun
Drawing on nostalgic images of snowy childhoods, the Winter Fun stamps can be used not only to convey the joyful spirit of the holiday season and the New Year, but also to send cheerful greetings for any occasion all winter long.