To celebrate National Public Lands Day tomorrow, Saturday, September 26th, the National Park Service is offering free entry to all of the 408 national parks across the country. National Public Lands Day is the nation's largest single-day volunteer effort with the purpose of helping preserve and protect our national parks. Find your park and read more about the program here: FindYourPark.com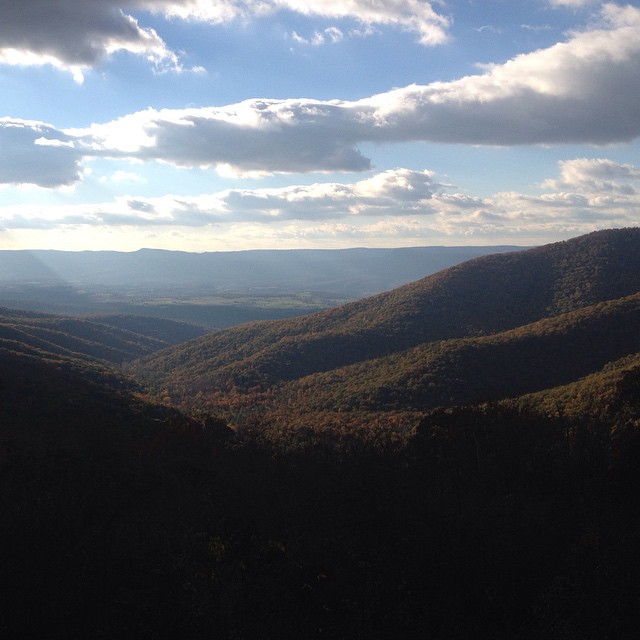 By the way, did you know that the National Park Service celebrated their 99th birthday last month? Here are 99 ways to enjoy the national parks.
99 Ways to Enjoy Our National Parks
1. Go climbing
2. Write poetry
3. Be an urban hiker
4. Visit a National Heritage Area
5. Dance
6. Learn about climate change
7. Discover a culture new to you
8. Experience silence
9. Walk through a doorway of a historic house
10. Find inspiration in the story of a civil rights leader
11. Go on a ranger-led tour
12. Hug a tree
13. Make a memory
14. Earn a Jr. Ranger badge
15. Relax on the banks of a scenic river
16. Celebrate innovation
17. Find life in a desert
18. Get inspired by a First Lady
19. Stand on a mountaintop
20. Bring a kid to a park
21. Paddle a water trail
22. Take a photo that matches a historic one
23. Try something new
24. Channel your inner Bill Nye—become a citizen scientist
25. Walk a historic main street
26. Find your park in Spanish
27. Explore a cave
28. Go green
29. Brush up your national park trivia skills
30. Scout a park, boys and girls!
31. Make art in a park
32. Celebrate Native American heritage
33. Come sail away
34. Take a picnic and dine al fresco
35. Be bear aware
36. Hit the road
37. Enlighten yourself at a historic lighthouse
38. Go biking
39. Explore Asian American and Pacific Islander culture in America
40. Feel the sand between your toes
41. Share your story
42. Learn about endangered species
43. Catch up on NPS news.
44. Follow NPS on social media
45. Follow the footsteps of a woman who made history
46. Get in the know about H2O
47. Bee pollinator friendly
48. Get VIP status – Volunteer in Parks
49. Catch a wave
50. Immerse yourself in a living history program
51. Get creative with Hit record
52. Get prehistoric
53. Improve your health—get a park Rx
54. Use your free active military pass
55. Get reel—Visit a park featured in your favorite movie
56. Join a trail clean-up
57. See the sea
58. Discover a traditional tribal cultural practice
59. Let Elmo and Murray be your guides
60. Mail a postcard
61. Discover history around you
62. Make new friends
63. Raft down a river
64. Pay your respects at a national cemetery
65. Pick a POTUS
66. Take a mini-cruise
67. Plan ahead and prepare
68. Walk nature's treadmill
69. Pose for a family photo in a park
70. Recognize women who made history
71. Reflect on our most difficult stories
72. Stamp your park passport
73. Ride on a historic carousel
74. Run
75. See history from a different perspective
76. Renew your spirit
77. See how NPS helps transform your community
78. Go fish
79. See the starry, starry night
80. Make a splash
81. Share a #tbt park photo
82. Discover the beauty of our nation's other public lands
83. Sleep outside
84. Spread the love—thank a park volunteer
85. Plan the best field trip ever
86. Visit our international sisters
87. Trash Your Trash
88. Find a monument and decode history
89. Travel the Underground Railroad
90. Use the buddy system!
91. Visit for free – tomorrow, September 26th and November 11th (Veteran's Day)
92. Wander an American battlefield
93. Watch wildlife
94. Take a deep breath
95. Go wild: Experience wilderness
96. Use a national park lesson plan
97. Play
98. Take a sunrise selfie
99. Get ready to celebrate with NPS in 2016!