I may be on a diet, but one thing I haven't given up is a good cup of coffee every morning! In Sweden, where more coffee is consumed than almost anywhere else in the world, Gevalia is their preferred brand. The Swedes know quality coffee should be savored and enjoyed, and with the rich smooth Gevalia blends, you do just that.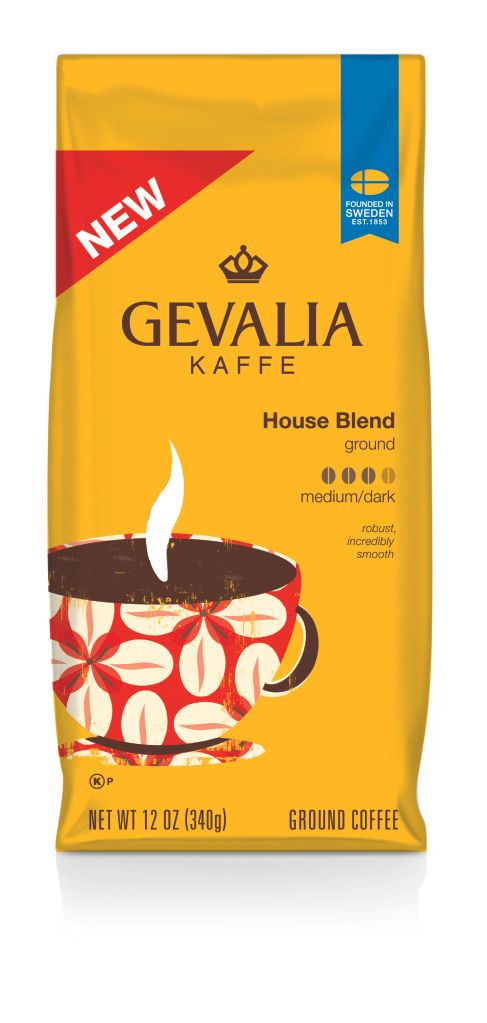 Gevalia has been refining the art of luxurious coffee since 1853. Previously available online only, Gevalia is now sold at your local Safeway, before hitting other retailers nationwide. 10 varieties are available, including roast and ground, whole bean, flavored and decaffeinated:
Gevalia Traditional Roast (ground and whole bean)
Gevalia House Blend
Gevalia House Blend Decaf
Gevalia French Roast (ground and whole bean)
Gevalia Colombia
Gevalia Espresso Roast
Gevalia Vanilla
Gevalia Chocolate Mocha
I've tried the House Blend and French Roast, both which were very good. I generally make coffee with a French press, so I prefer the House Blend, since it's more of a Medium Roast and the press brings out all its rich flavor. The grind is somewhat fine, so I let the coffee settle for a few minutes before pouring into my cup. This allows it to cool to just the right temperature, too. Now I'm looking forward to tasting the Chocolate Mocha… it's on my shopping list for my next visit to Safeway!
YOUR TURN: Have you tried this new coffee? How does Gevalia Kaffe help you experience a positive start to your day?
For more information, please visit the Gevalia website or "like" Gevalia on Facebook.
Disclosure: The Gevalia samples and product information have been provided by Kraft Foods through MyBlogSpark.