Superfoods… a term I've heard about in the news many times but never really looked into, the definition being a nutritionally dense food thought to be especially beneficial for your health and well-being. You can narrow this down to superfruits, which are fruits that have a health benefit, and more specifically, superberries.
Berries are magical things. One that I just discover also happens to be one of the newest superfruits – the aroniaberry. Native to North America, the antioxidant-rich aroniaberry is said to protect everything from your brain to your joints, eyes and heart and has been used for years by those who seek alternative health choices through foods that contain multiple benefits for overall wellness.
I'm hoping that by adding it to my diet I'll be better prepared to take on the seasonal bugs that always hit our house at this time of year. According to scientists, aroniaberries provide the most balanced protection against the five most common free radicals which can lead to illness.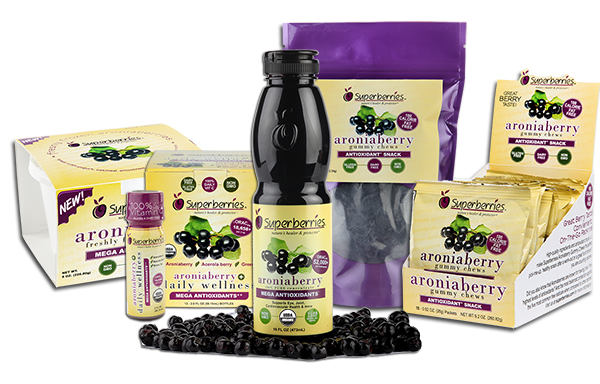 An easy way to consume the aroniaberry is via Superberries Organic Aroniaberry Concentrate, a highly concentrated version of the raw berry in a convenient juice form. 7 pounds of berries go into each 16-ounce bottle, which will last for about a month, since one bottle equals a 32-day supply when taken as suggested. When looking at the nutritional info on the bottle, I like that there's only one ingredient listed – aroniaberry juice. That natural factor is important to me.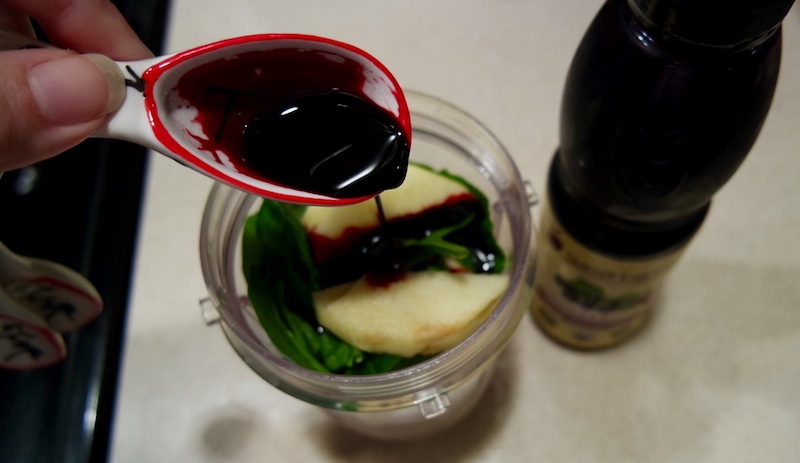 To use, just mix 1 1/2 teaspoons of Superberries Aroniaberry Concentrate into 8 ounces of water or beverage of your choice, twice daily. Personally, I like to add it to my breakfast smoothie. Almond milk, a frozen banana, an apple, a handful of spinach and kale, and aroniaberry concentrate make for a delicious breakfast!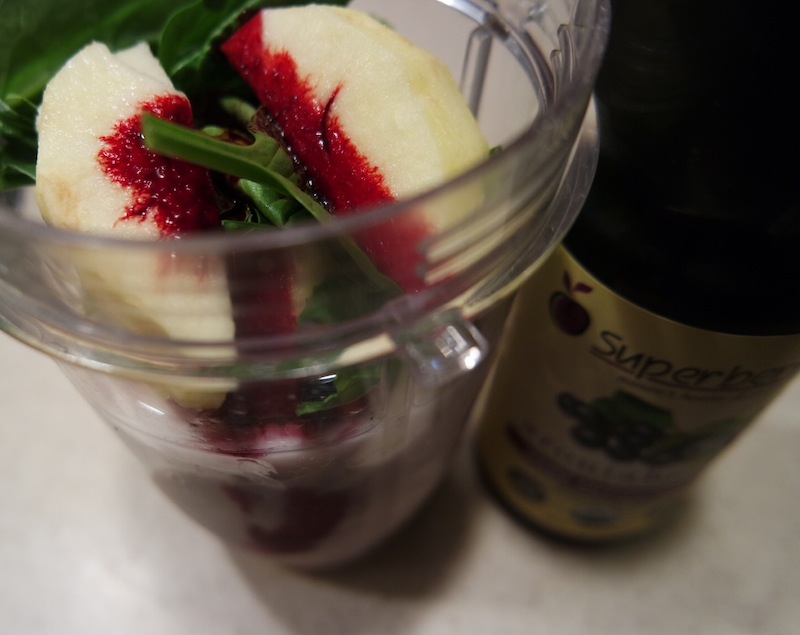 Later in the day, I add some to my afternoon protein shake. It's a quick and easy way for me to get my daily supercharge of powerful antioxidants without too much effort on my part. The juice adds a beautiful color and a delicate berry flavor to my drinks. I can see this also making a a great addition to a berry cobbler, or as part of a fruit compote to drizzle on top of pancakes or ice cream.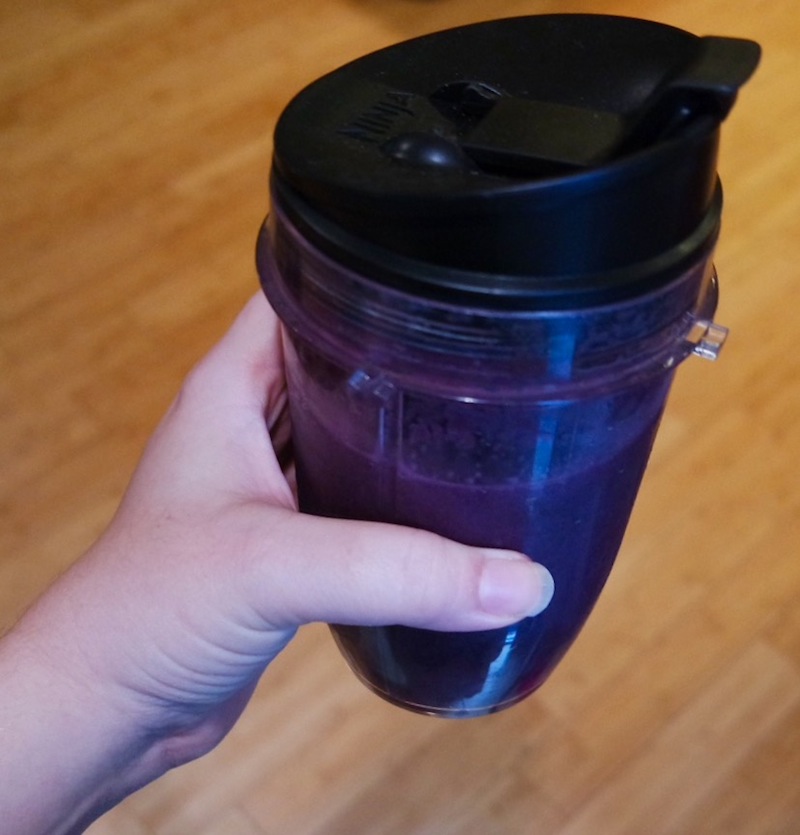 In addition to the 100% Pure Aroniaberry Concentrate, Superberries has developed an entire product line that uses this superfruit, including: Freshly Frozen Aroniaberries, Aroniaberry Gummy Chews, and an Aroniaberry+ Daily Wellness Shot. Shipping is free on orders over $45. To learn more, visit superberries.com.
Cold and flu season is right around the corner.
How do you keep you and your family healthy this holiday season?
This is a sponsored conversation written by me on behalf of Superberries. The opinions and text are all mine.