Yes, I know… it's February 1st. But I need a do-over. January kind of sucked.
I started February on the right foot, though. I woke up this morning and drank a big glass of water before I even got out of bed. I wrote down everything I ate today, and I actually took a walk, for the first time in weeks. My kids finally went back to school (albeit with a delayed start) after a ridiculous number of snow days due to Snowzilla hitting the DC area hard.
I made a really good dinner… cashew-crusted tilapia with pineapple forbidden rice and roasted cauliflower. Mad at myself for not taking a photo of it! While cooking, I found a big unopened jug of chia seeds in my pantry so I decided to try making chia seed pudding – 1/2 cup of chia, 2 cups of almond milk. Easy enough. I let it sit in the fridge for a few hours and topped my serving with a drizzle of honey, shredded coconut, and chopped walnuts. I can't decide if I like it or not. It didn't leave me wanting more, but did satisfy my craving for something sweet. So there's that.
Since I had a few hours this afternoon to myself, I was finally able to read through hundreds of emails and look through all my snail mail that had been piling up, too. Other than the one walk I took, this means I spent a big chunk of my day with my butt on the couch, but all in all it was a productive day!
What else? Hmm… I'm reading two books at the moment – Orange Is the New Black and Thinner in 30 – and enjoying both. I usually don't read two books at once, but Thinner in 30 I'm just reading a chapter a day. Taking things one step at a time this month.
Also, some awesome news in the family department – my sister, Monica, is moving across the country! Her bags are packed and she's leavin' on a jet plane early tomorrow morning and flying up north with my baby niece. My brother-in-law will follow in a few weeks. They'll only be a couple of hours away from us so I'm SO. FREAKING. EXCITED. While my sister-in-law and some of my husband's extended family lives nearby, most of my side of the family lives in Texas and Mexico so I don't get to see them as much as I'd like. Until now. She'll be about halfway between DC and NYC so I can just imagine all the fun girls' weekends we'll be having. Need to make up for lost time, you know? I'm thrilled our daughters will get to grow up closer together, too. Monica will be contributing to the blog here and there so you'll get to know her (and love her!) soon enough!
February brings new beginnings. Time to move forward and leave 2015 behind! Who cares if it took me a month to realize it? 😉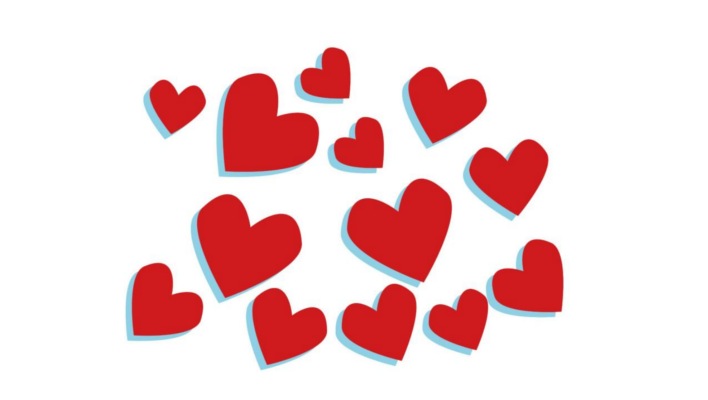 P.S. – Did you watch Grease: Live yesterday? It was amazing! I saved it on my DVR and fast-forwarded to all my favorite parts again today.