Hotel Transylvania hit theaters 3 years ago this week, and it was a big hit with my kids. They were so excited to see the sequel, Hotel Transylvania 2, and it didn't disappoint! I actually thought it was better than the original.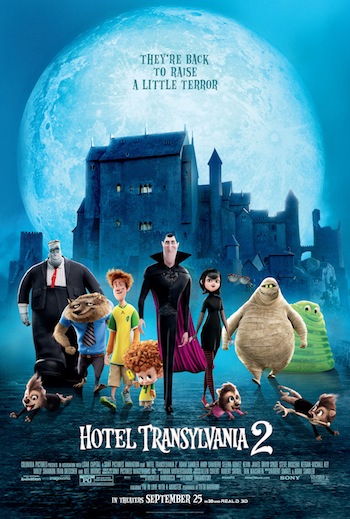 You may remember the first film, which introduced us to Hotel Transylvania – a place where all the world's monsters can go to to get away for a while, no humans allowed. Its owner, Count Dracula, hosted a big party bash there for his daughter's 118th birthday, but a human unexpectedly crashed the party. Dracula tried his best to keep Mavis, his vampire daughter, from falling in love with this young man, Jonathan, but was unsuccessful.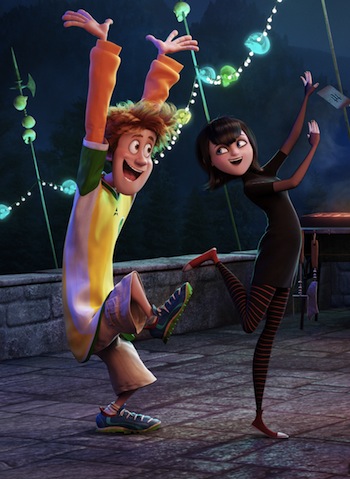 Hotel Transylvania 2 picks up 7 years after the first film. It once again features the voices of Adam Sandler, Andy Samberg, and Selena Gomez, among other big stars. The family is still living at the hotel, where Mavis and Jonathan end up getting married. What comes after that isn't a surprise – a baby! But is baby Dennis a vampire or a human? That is the question.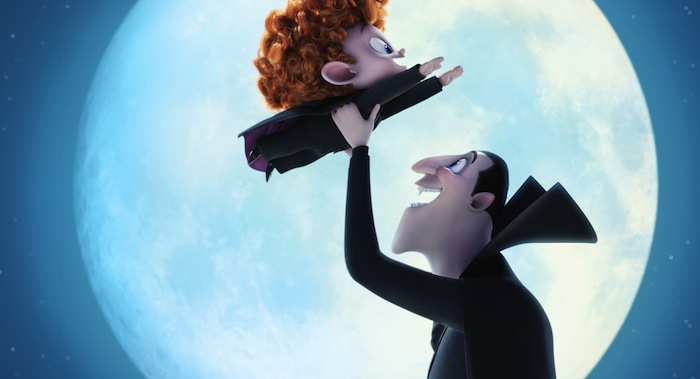 While this movie won't be winning any awards, it's a sweet film and a fun way to celebrate Halloween in a harmless, family-friendly manner. We watched it in 3D and I was pleasantly surprised by how good the quality was – crisp and clear. Usually 3D films give me a headache after a while, but that wasn't the case with this one. I even forgot I was wearing glasses! My daughters, 8 and 10 years old, both enjoyed it, especially with Selena Gomez voicing one of the main characters. I wouldn't be surprised if there's a follow-up a few years from now!
Watch the official trailer here:
For more some spooky fun,
We went to a complimentary screening of the film, but all opinions are my own.