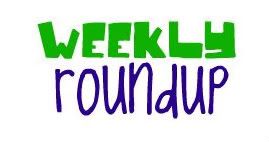 Cool Websites
Operation Beautiful. This blog's mission is to encourage women to post anonymous positive notes in public places for other women to find. Isn't that awesome?
Walk Score. This site ranks 2,508 neighborhoods in the largest 40 U.S. cities to help you find a walkable place to live. My neighborhood scores a low 37. What about yours?
Blogging
Photography
Food
On TV This Week
The 52nd Annual Grammy Awards. Tonight, January 31st, at 8pm EST on CBS!
The BET Honors 2010. Tomorrow, Monday, at 9pm. Whitney Houston is among the honorees!
Worst Cooks in America. The FINALE airs tomorrow, 2/1, at 10pm. The remaining two recruits meet Anne and Beau at boot camp, where they devise and plan the menus for their final challenge: prepare a three-course meal for food critics who think that the dishes were cooked by Anne and Beau. Upon completion of the meal, Anne and Beau reveal that the home cooks actually prepared the dishes. The critics reveal their choice for best-executed meal, and the winner is declared.
Oscar nominations. If you're up early on Tuesday, February 2nd, you can catch it live on E!.
Lost. Season premiere! February 2nd, 9-11pm on ABC. The beginning of the end. 'Nuf said.
Iron Chef America "Symon vs. Duff". Airs next Saturday, February 6th at 10pm. Duff Goldman (Ace of Cakes) takes on Iron Chef Michael Symon in a culinary showdown that shows off both his sweet and savory creations. Will he withstand the heat of Kitchen Stadium, or will he feel the singe of defeat to Iron Chef Symon?
Super Bowl XLIV. Uh… how many is that? Watch it next Sunday, February 7th, at 6:30pm on CBS.
Freebies
Free Anti-Bacterial soap with any $10 purchase at Bath & Body Works. Print the coupon to use in-store or use code: TENAB online. Expires 2/21/10.
Contests and Promotions
This February, San Antonio brings back the "Great American Date Night" with a whirlwind of romantic giveaways. Beginning February 1, 2010, people throughout the United States can log on to www.romance.visitsanantonio.com and enter to win one of four fairy tale trips to San Antonio. The website will also offer an inspiring romance and relaxation section brimming with travel ideas, love stories, scenic San Antonio photos and love bites—recipes from local chefs. In addition, various radio stations throughout Atlanta, Chicago, Denver and Los Angeles will offer contests for listeners to win an evening out hosted by the San Antonio Convention & Visitors Bureau. Dates will include limo service, signature San Antonio yellow roses, dinner for two, Texas wine and even babysitting.
Have a great week!