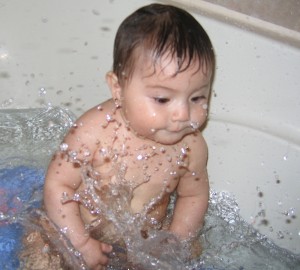 I may be the only one, but I have to admit I don't like bath-time. At all. It's a lot of work! I'm talking about giving my girls baths, if that's not clear. There's tons of splashing and fighting over toys, and if they use bath crayons or paint, it's SO messy! The last thing I want to do at the end of a long day is clean the bathroom. Then there's the inevitable tantrum that ensues when it's time to get out of the tub – "I don't wanna get out! It's cold…." The only good thing about it all is that bedtime follows! (true Mommy confession)
One bright spot in our bath-time routine is that at least I don't have to worry about my kids screaming their heads off because they get soap in their eyes, thanks to Johnson's 'No More Tears' products. I remember my mom using their baby shampoo with me when I was a little girl, so it was just natural for me to reach for the same when I became a mom.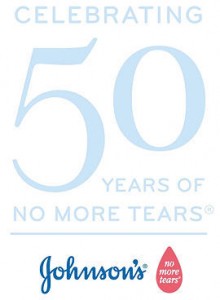 This year marks the 50th Anniversary of the Johnson's NO MORE TEARS® trademark, can you believe it? I always have the classic Baby Shampoo and Head-To-Toe Baby Wash on hand, and just recently started buying the Johnson's Buddies line for my 4-year old. I love the mildness of these products and the fact that they're affordable.
Johnson's just introduced two new baby products – Johnson's Head-To-Toe Foaming Wash and Johnson's Baby Bubble Bath & Wash – and we've been using them both for a couple of weeks now.
The foaming wash contains an updated, gentler NO MORE TEARS® formula and comes in a convenient pump-and-foam dispenser. My 4-year old loves it because she can use it all by herself, and doesn't have to use separate products for hair and body. This would be perfect for a new mom who's just getting used to bathing her newborn because you can dispense the product with one hand. It has a very light scent and rinses off easily.
You know how bubble baths aren't recommended that often because they can be irritating, or cause infections, etc.? Johnson's Baby Bubble Bath & Wash is gentle enough to use everyday. The bubble factor isn't affected, as I found it to be just as bubbly as other products we've used. The fact that it's both a bubble bath and a body wash is great – you just pour 2-3 capfuls under running water for a bubble bath, or pour directly onto a washcloth to use as body wash. I also love the scent – very clean and fresh smelling.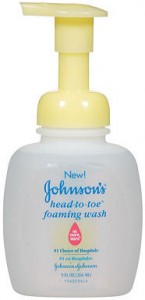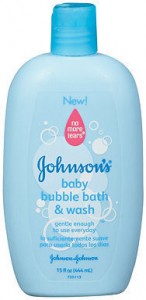 Johnson's has developed a Baby Channel on You Tube where you can find advice from experts and even share your own. Check it out for more information!
I reviewed these products on behalf of Mom Central, as part of a partnership with Johnson & Johnson, who also supplied the product for review.