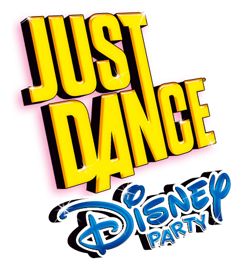 Thank you to Ubisoft for sponsoring this post. Please click here to learn more about Ubisoft. I was selected for this opportunity as a member of Clever Girls Collective. #UbiChamps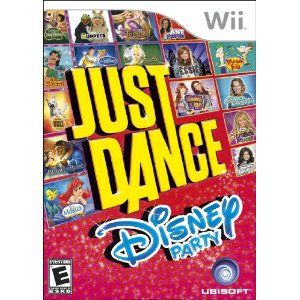 Give my girls a video game that combines two of their favorite things – Disney and Just Dance – and, as I expected…
We've got a hit on our hands!
In Just Dance: Disney Party you dance to 25 songs from classic beloved Disney movies and some of Disney Channel's hottest shows. Up to four players can play, so it's fun for the whole family. There's something for everyone!
Maura, for instance, loves The Little Mermaid so she tends to go for "Under the Sea" and other Princess songs. Being 5 years old, the simpler, slower-paced ones are perfect for her!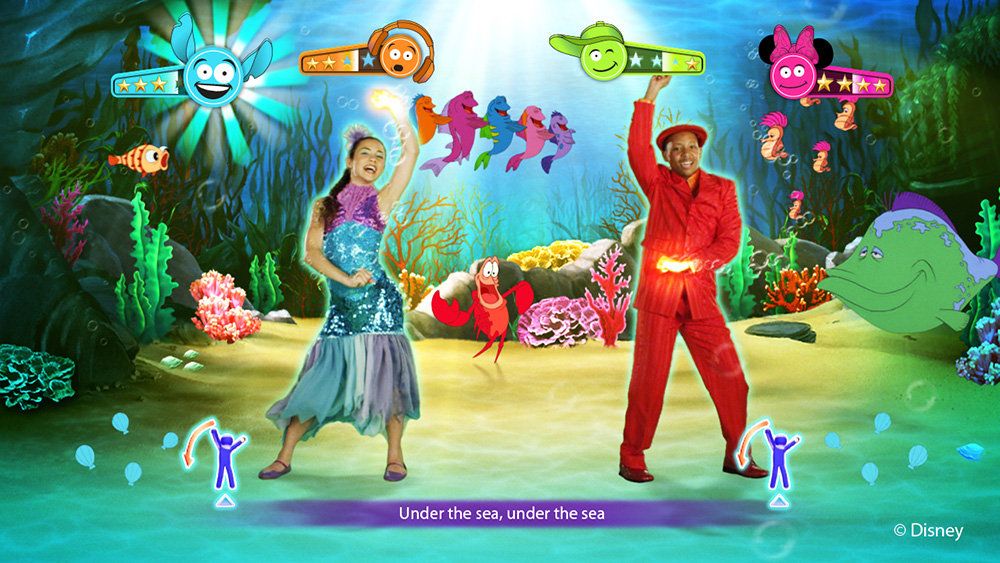 Maya's favorite princess is Cinderella, but "Bibbidi-Bobbidi–Boo" was a little too slow for her liking. She does agree that the graphics are cute, though. You can watch the Fairy Godmother help Cindy get ready for the ball!

Right now, Maya is REALLY into Disney Channel shows for tweens, like Jesse and Shake It Up, so she was thrilled to see songs from those shows in this game, as we don't usually hear them outside of the TV show itself. Much like these shows are meant for older kids, the songs in Just Dance are, too. This Hannah Montana song is a lot of fun, yet quite challenging! It got ME sweating.

Features
There are a few features of Just Dance: Disney Party that stand out to me:
Simple menu icons allow even my 5-year-old to navigate the game on her own!
On-screen lyrics help my kids learn the words to songs (and practice their reading skills!)
Difficulty ratings are easy to gauge by looking at the star and sweat droplets on the menu. The more stars, the harder the steps are. The more sweat drops, the more effort it takes. Of course this depends on the person, but it gives you a good idea of what to expect.
In non-stop shuffle mode, I can create playlists for the girls so that they don't have to stop dancing. And then I can actually make an uninterrupted phone call, yay!
And I love the language feature. Some (not all) of the songs can be heard in different languages.
I have a feeling we'll be playing this game a lot this winter! It's so much fun.

BUY IT!
In addition to songs from Hannah Montana, The Little Mermaid, and Cinderella, Just Dance: Disney Party features songs from a ton of Disney favorites like The Aristocats, Beauty and the Beast, Bolt, Enchanted, The Jungle Book, Mary Poppins, The Muppets, Peter Pan, Tangled, Tinker Bell, and a host of Disney hit series and movies. "It's a small world," too! If you're looking for a gift for a young Disney fan, this game is worth checking out!
Just Dance: Disney Party can be found at retailers nationwide and online at Amazon.com and Toys "R" Us. At the holidays is the best time to buy video games… you can't beat the prices!
Disclosure: We were provided with a copy of the game for review purposes, but all opinions are my own.