LeapFrog, the educational toy brand that we all know and love, recently released their first new LeapFrog educational DVD in four years, LeapFrog: Let's Go To School. My daughters have watched this several times in the past few weeks, and have thoroughly enjoyed it. If you remember the previous DVDs, you'll notice the LeapFrog logo has since changed and the characters have been redesigned, but the educational quality LeapFrog is known for remains the same.
Perfect for kids between the ages of 3 and 6, Let's Go To School starts out with Tad and Lily chatting about being nervous about going back to school. "I don't think I'm ready! I don't know how to count! I don't know my letters! What if I have to go to the bathroom?" All valid concerns that any child can relate to. Throughout the video, the twin frogs learn about the alphabet, counting, days of the week, months, seasons, and animals. Some could say that it packs a lot of learning into a small period of time, but at 35 minutes in length, it's just long enough to keep my daughters' attention and have them asking for an encore. I like that it teaches my toddler new concepts and reinforces what my preschooler already knows, all in a fun and engaging way.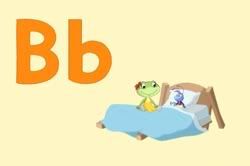 DVD extras:
Interactive Alphabet Storybook – Use the DVD remote to learn letters and letter sounds.
Sing Alongs – 5 songs featured in the movie – "Alphabet Song," "Counting Song," "Animal Family Song," "Calendar Song," and "Leapfrog Learning Path Song" – with subtitles so kids that can read can sing along.
Sneak peek of Math Adventure to the Moon, which comes out next year.
LeapFrog: Let's Go to School has an MSRP of $14.98, but I found it on Amazon for less than $10!
Other than a product sample supplied by Lionsgate, no compensation was received for this post.