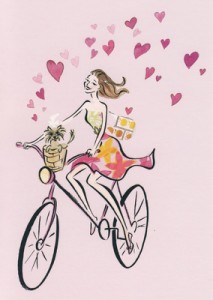 Happy Valentine's Day!!
Amazon MP3 is offering a free download of the quintessential Valentine's Day song, "Let's Get It On" by Marvin Gaye…  no strings attached! Just download and enjoy. You have the option to skip the software download and just go directly to the mp3. This free gift offer only lasts until midnight tonight, so hurry!
I'll be devoting the rest of the evening to my hubby. It'll just be me, him, and Vicky tonight. Vicky Cristina Barcelona, that is. I'll let you know how we like the movie. Check back tomorrow for a couple of fun giveaways to finish up Valentine's weekend!