Thinking of your outdoor space as an extra room in your home is a great concept, isn't it?  It really makes you re-imagine your space and what you can do with it.
That's exactly what Lowe's was hoping for with their Spring Designer Challenge, where a group of designers were challenged to create the ultimate outdoor room, inspiring all of us in the process!
For a little background on the Lowe's Spring Designer Challenge, be sure to go back and read my first two posts in this series:
THE REVEAL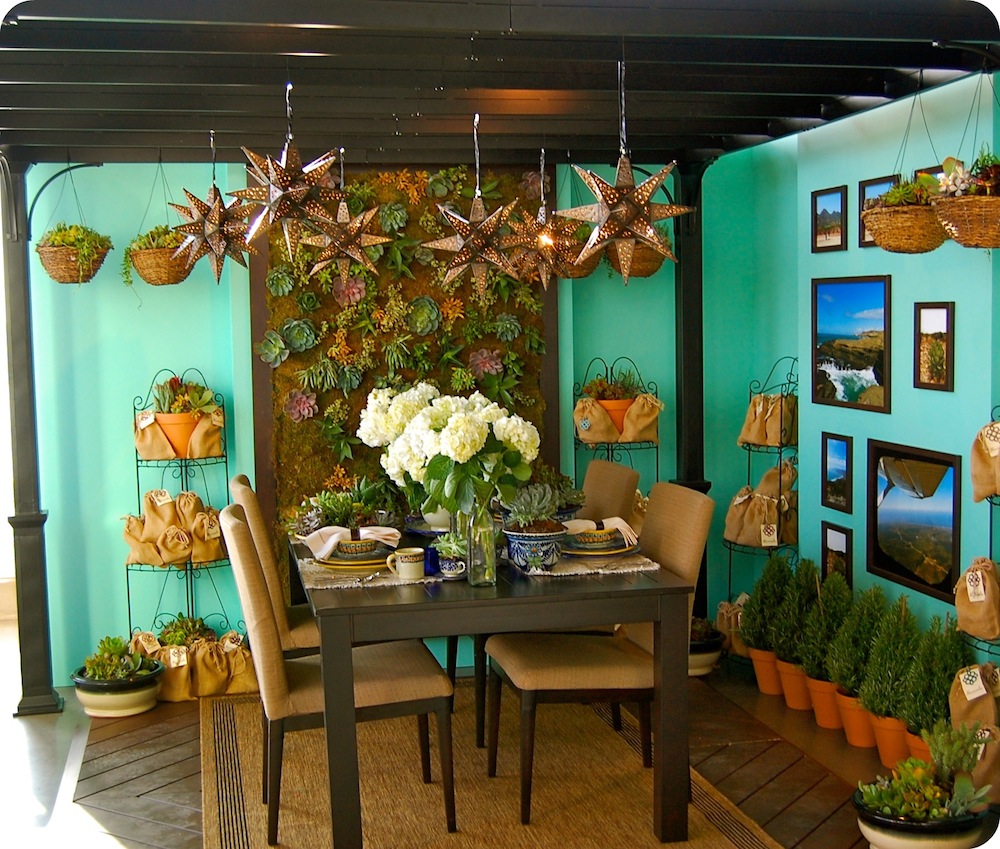 HOW YOU CAN CREATE A SIMILAR LOOK AT HOME
How beautiful is that?! What's great about this room is it can be adapted to fit any outdoor living space and any budget! Whether Marcela's paint selection inspires you to update an accent wall in your living room this Spring, or her use of plants with various colors and textures inspires you to revamp your garden this year – you can achieve a similar look at your home or create a space that is uniquely YOU with products from Lowe's and a little creativity. Some ideas…
Reuse and recycle!
Think beyond vases and pots. Display flowers in old glass bottles! Marcela used tequila bottles from her own tequileria, but you can use wine bottles, or any other pretty things you find in your recycling bin! Marcela used these adorable Talavera tea cups to display individual succulents. You can probably find cute mismatching tea cups at thrift shops or yard sales! Try placing succulents in big bowls makes for an elegant display.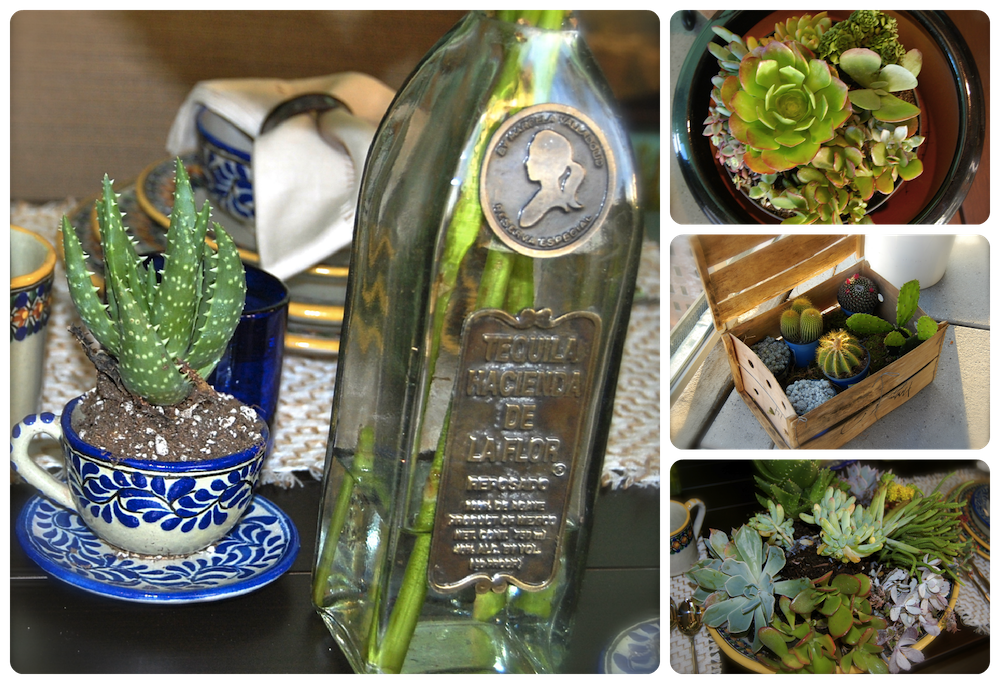 Illuminate!
So much of our time spent outdoors is in the evening, right? So lighting is incredibly important. Try hanging several funky, unique pieces from a pergola, as Marcela did, or drape string lights across your outdoor space. Lowe's even sells table lamps that are safe for outdoor use, if you want something a little more cozy and not permanently attached.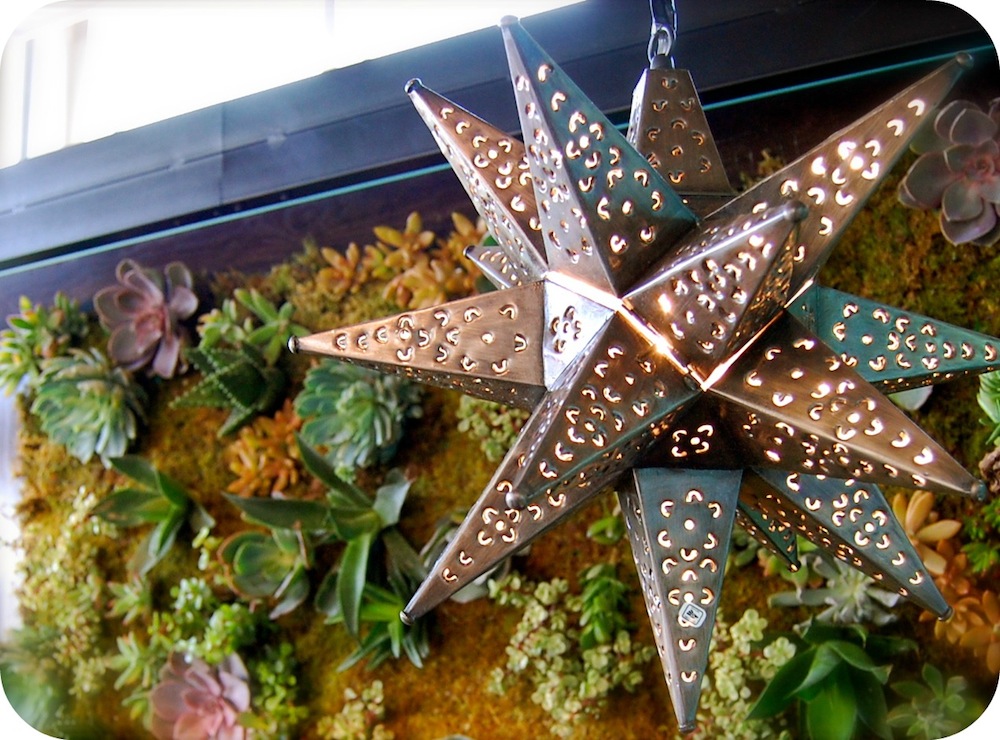 Create living art!
The succulent wall in Marcela's space was gorgeous. Living art! I wondered exactly how practical something like this could be, so I asked Marcela if the succulents could really grow and thrive on a wall, and she said yes, with the condition that you have to start them flat so that the roots establish themselves. Once they're nice and strong, you put the wall back up and the plants can live vertically. Cool, huh? The structure of the wall itself is a mesh grid and the plants are attached with wire. To get you started, Lowe's has some ideas for succulent centerpieces and container gardens.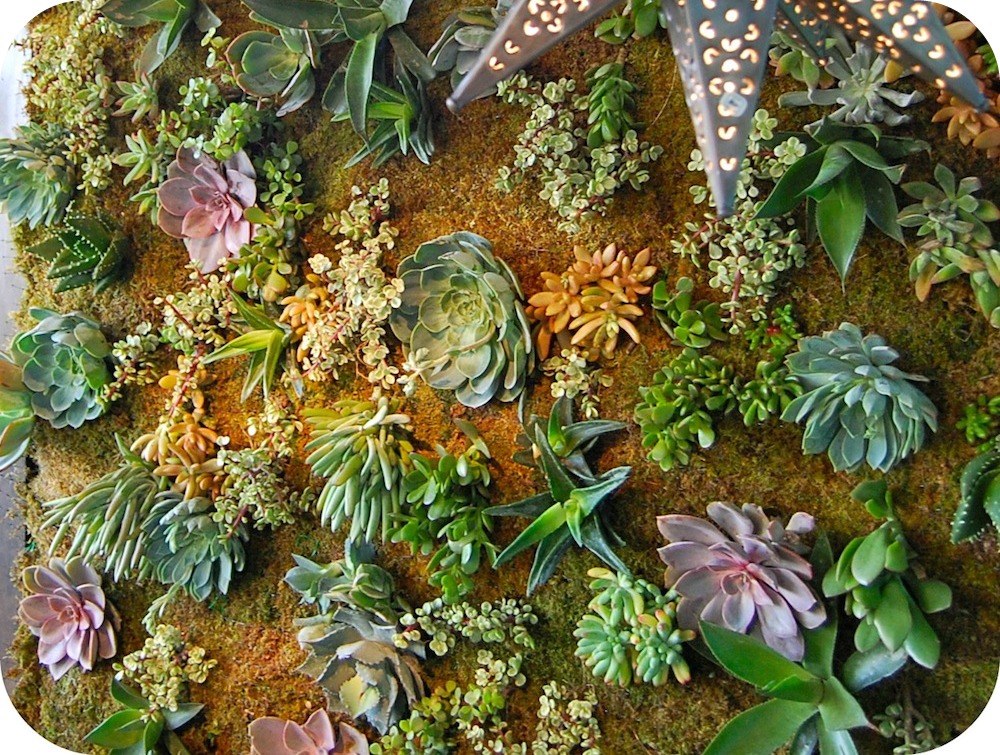 Don't be afraid of color!
From the sea foam "San Juan Spritz" on the walls, to the blue and white Talavera pottery on the tables, Marcela used color in such a great way, making for an earthy, warm feel in her outdoor space.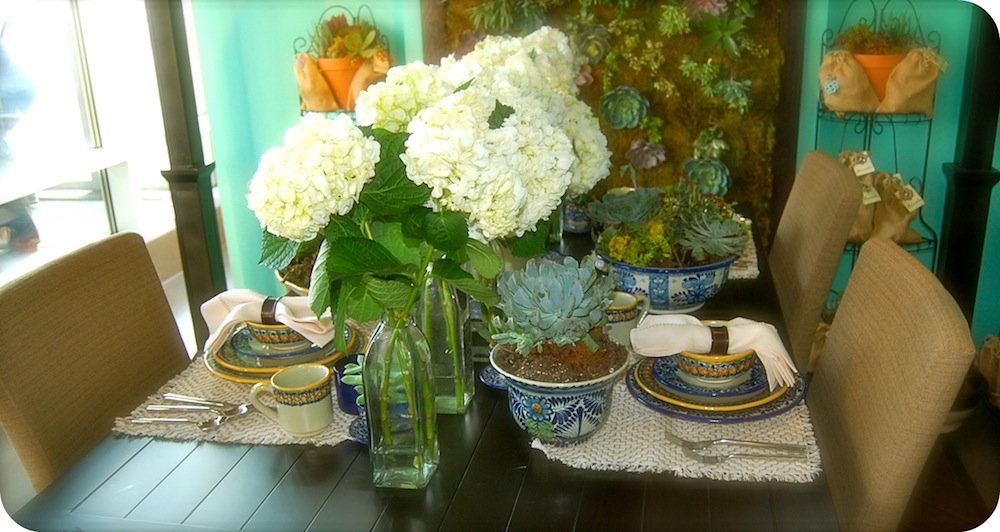 In this video, Marcela shares what she drew inspiration from, why she chose Olive Wood Gardens as her charity, and lists the elements she found at Lowe's that brought everything in the room together, including:
VOTE FOR MARCELA!
Now through June 6th, you can visit Lowe's Facebook page and vote for your favorite vignette. You can vote up to once a day, so please bookmark it and share with your friends! Marcela did a wonderful job and I'd really love for her to win. Her chosen charity, Olive Wood Gardens and Learning Center in San Diego, could win $50,000! This organization provides science-based environmental education and hands-on gardening and cooking lessons to students and families from underserved communities, including hands-on, inquiry-based workshops in sustainable agriculture, water conservation, recycling and composting.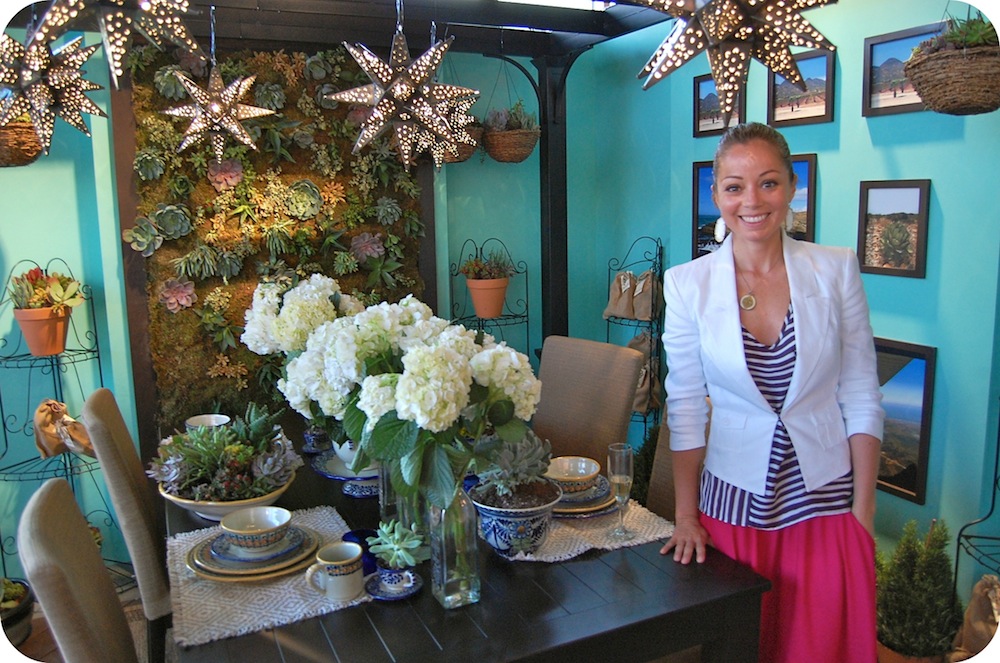 Disclosure: Lowe's covered all my travel expenses to facilitate my coverage of the Designer Challenge, but all opinions are my own.