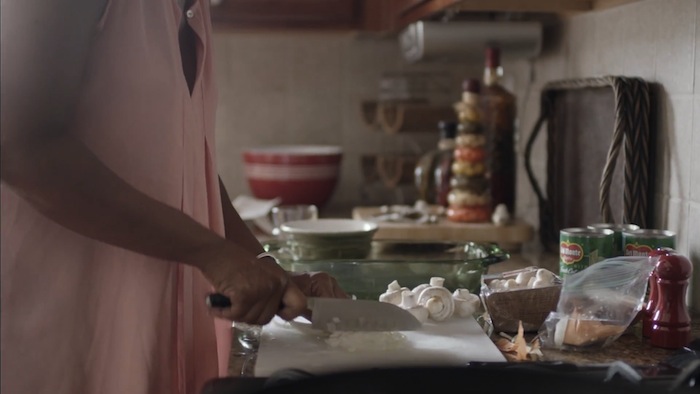 Del Monte provided me with a gift as a thank you for sharing this information with you.
It's my favorite (and most delicious) time of the year!
Preparing holiday meals is an extremely important tradition in my family – it has been for as long as I can remember! The mouthwatering casseroles my grandma would make are still vivid in my mind. I used to love the smell of everything browning and bubbling in the oven. I still do.
I recently partnered with Del Monte (the makers of premium canned vegetables and so much more) to share with you some fun stats on what Americans love to eat during the holidays. They just published their Del Monte Comfort Food Index, which ranked the Top 10 Holiday Comfort Foods…
1.  Potatoes (mashed or scalloped):  84% (percent who feel "comfort" by eating the food)
2.  Pie:  82%
3.  Baked goods (cookies & muffins):  81%
4.  Macaroni & cheese:  75%
5.  Cake:  71%
6.  Casserole:  69%
7.  Stews and hearty soups:  68%
8.  Meatballs (with or without pasta):  65%
9.  Sweet potatoes (mashed or cut):  61%
10.  Cornbread:  60%
Throughout the holiday season, we have pretty much all of these dishes on the menu, but it's always nice to try a few new things. Going through the Del Monte America's Recipe site, I discovered some recipes I'd like to try out for this year's feast:
Cheddar Corn Casserole may be the ultimate holiday comfort food. You can also add ham or turkey to it to make it a complete meal.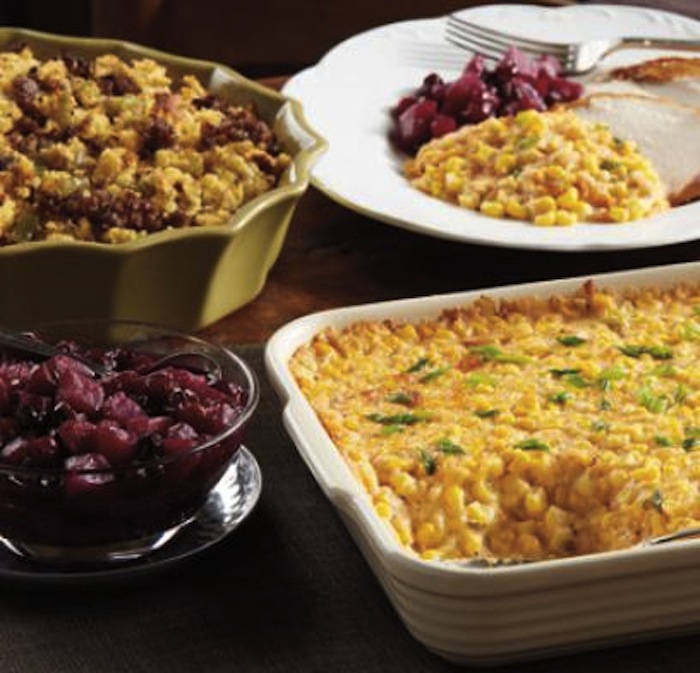 Another guaranteed holiday hit is Green Bean Casserole. In fact, it's not surprising to hear that 57% of Americans find it comforting and nostalgic to eat green bean casserole. (I'm certainly one of them! It's one of my favorite sides.)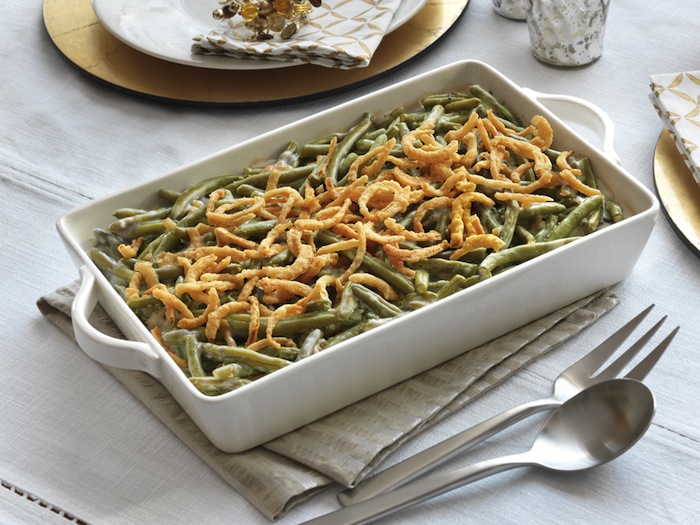 And… pie. I could probably eat a slice of pie everyday. Del Monte's Peach Slab Pie recipe sounds so easy to make, I'm excited to try it! The crust is mixed into the pan, so it doesn't get simpler than that. Love the stars on top!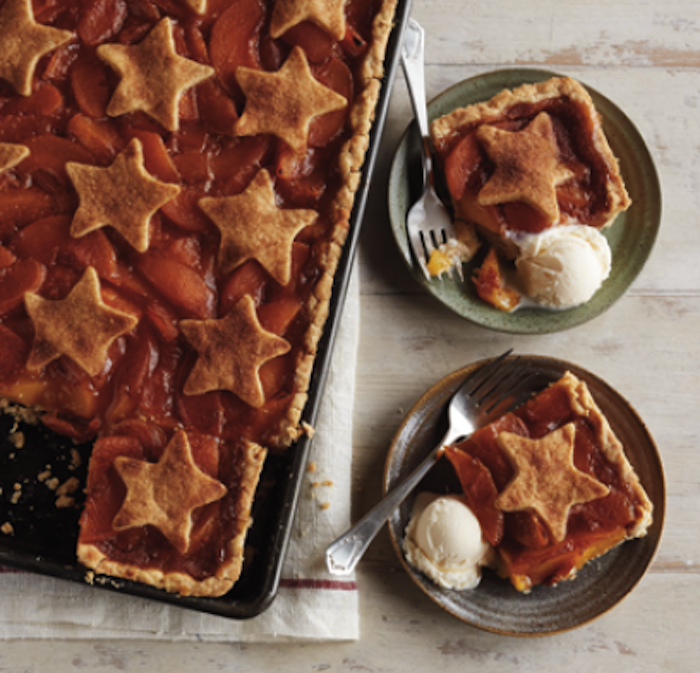 So, just how important is comfort food during the holidays? Very important. In fact, Del Monte's survey found that nearly half of Americans (44%) look forward to the food MORE than the presents during the holidays. Totally true in my family! The survey also found that:
>> 62% of Americans say that they are "traditional and like to make or eat classic comfort recipes in the same way every year."
>> 46% of Americans agree that their family "shows love and comfort through food."
>> 38% of Americans say they "like to change things up and prefer modern twists on favorite comfort foods."
Looking for more quick and delicious versions of comfort food? Check out some of my new faves which match the top 10 comfort foods:
1.  Skinny Scalloped Potatoes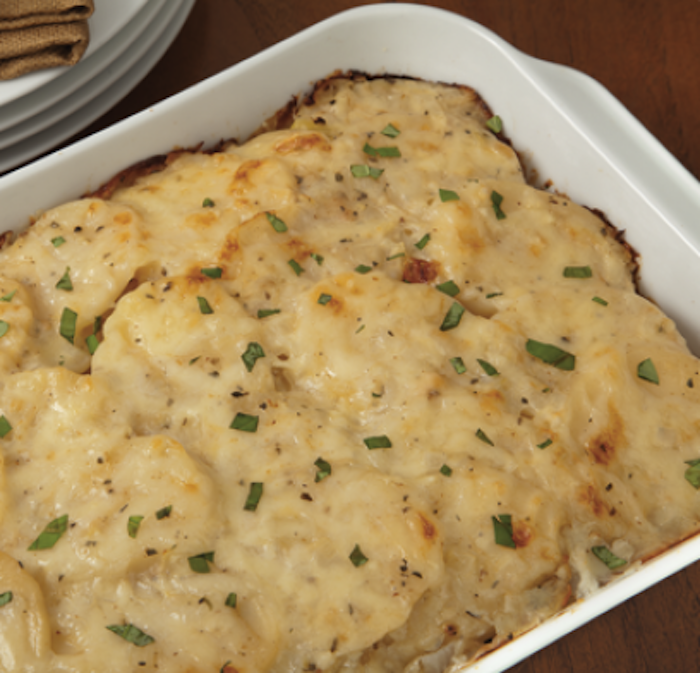 2.  Peach Slab Pie
(pictured above)
3.  One Bowl Carrot Oat Muffins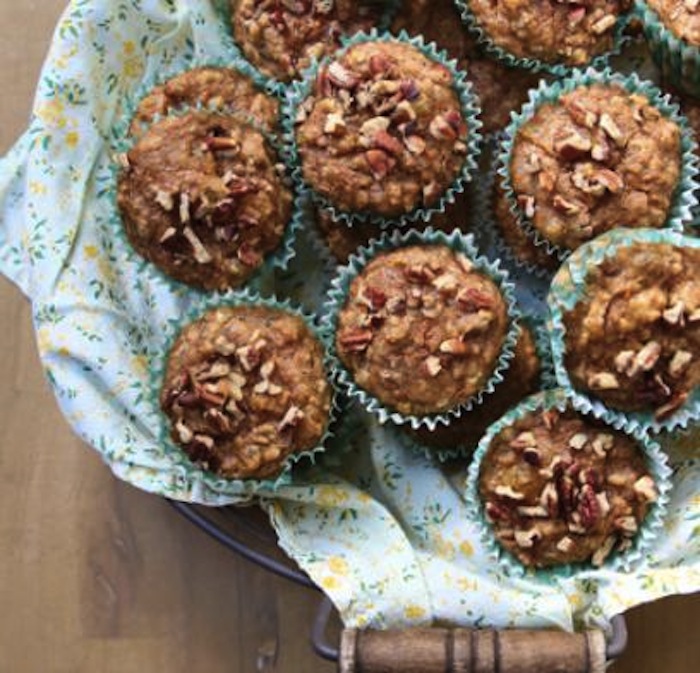 4.  The Best Macaroni, Cheese and Peas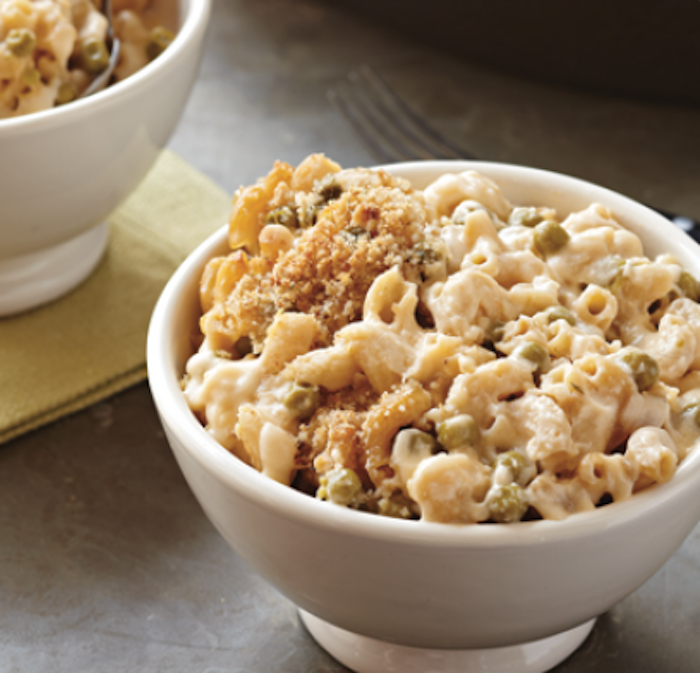 5.  Individual Mandarin Tin-Can Cakes

6.  Cheddar Corn Casserole
(pictured above)
7.  Shrimp and Corn Stew
8.  Meatball Pasta Bake

9.  Mashed Sweet Potatoes with Pear, Sage and Browned Butter

10. Golden Sweet Cornbread