This post is part of a campaign on behalf of The J.M. Smucker Company and Sverve.
Summer's almost over, but we're taking full advantage of our last few weeks off from school by taking fun day trips. This weekend we went to one of my daughters' favorite places – Theodore Roosevelt Island. It's an island in the middle of the Potomac River, between DC and Virginia. There are beautiful monuments to see and lots of trails to explore, and the best part is that it's just minutes away from our house.
Even if we're staying close to home, I still have to pack lots of snacks because my girls are literally always hungry. Always. I told you last week about our little 'snackation' shopping spree at Walmart to buy snacks for our picnic, and now I'll tell you how it went!
My picnic menu was simple – sandwiches, watermelon, assorted veggies, cheese sticks, pretzels, and juice. I chose Walmart as my "SNACKATION" destination because I knew that by making just one stop there I could stock up on all I needed for our picnic, and at an affordable price. Early in the morning, before the girls even woke up, I decided to make the sandwiches…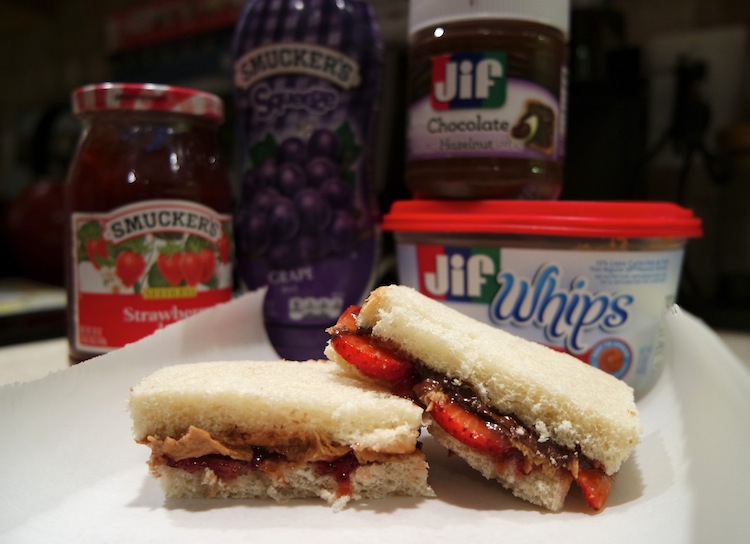 Smucker's Squeeze grape jelly and the new Jif Whips creamy whipped peanut butter are the perfect combination. I like how easy the squeezable jelly is to use, and the peanut butter spreads super smoothly. The second batch of sandwiches were made with Jif chocolate-flavored hazelnut spread and Smucker's strawberry jam. I added sliced strawberries for an extra boost of texture and flavor, and may or may not have dipped a few berries in the hazelnut spread in the process. 😉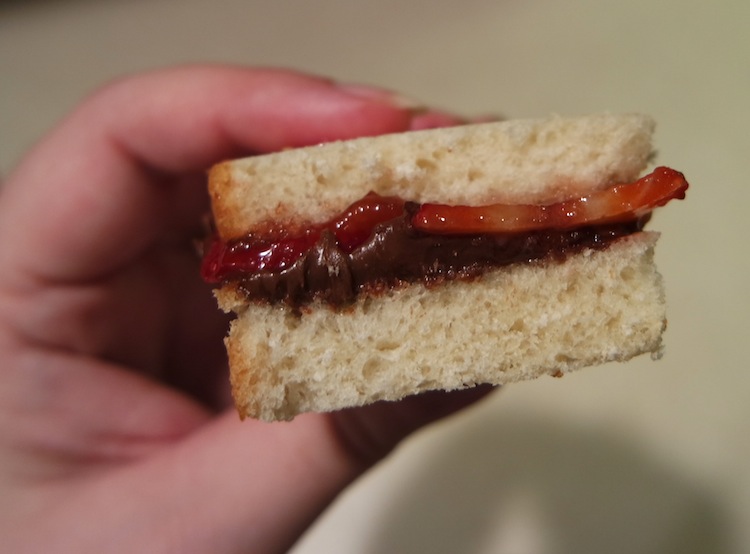 I sliced the crust off the sandwiches, and because I don't do this often, it was an easy way to make them extra special. I then wrapped the sandwiches in parchment paper and sealed each little package with a sticker, both which I already had on hand. Cute, eh? I stored the sandwiches in the fridge and filled our picnic basket with everything else we needed for our picnic brunch. Frozen bottles of water at the bottom, then juice, fruit and veggies, and pretzels. Sandwiches should always go in last so they don't get smushed!
After crossing the footbridge to Roosevelt Island, we found the perfect spot for a picnic, and I unloaded our spread. My daughters were very impressed with my sandwich-wrapping skills! I love how such a simple action can make their day.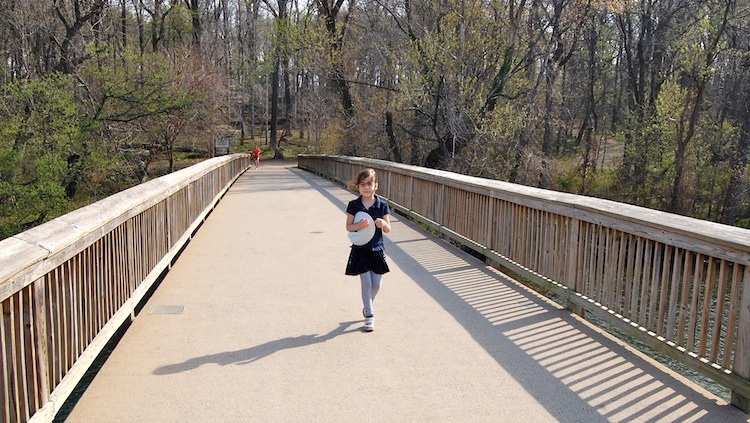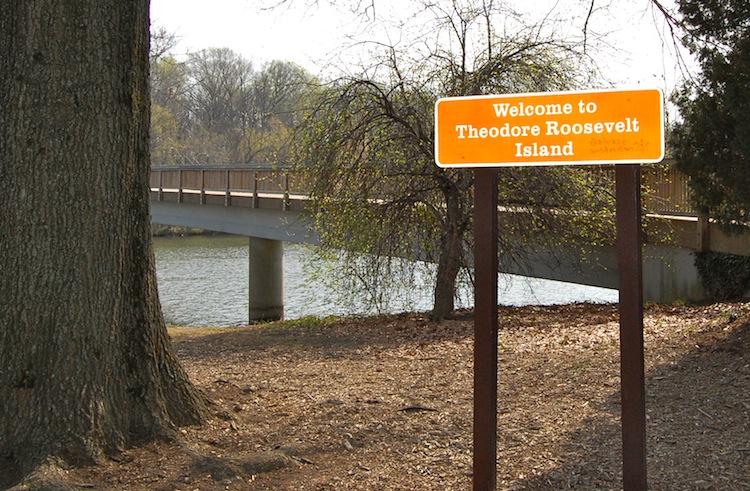 There's just something about being out in nature that's so calming. "There is delight in the hardy life of the open," as Theodore Roosevelt once said. His huge statue loomed over us as we ate. After filling our bellies, we set out to explore the island!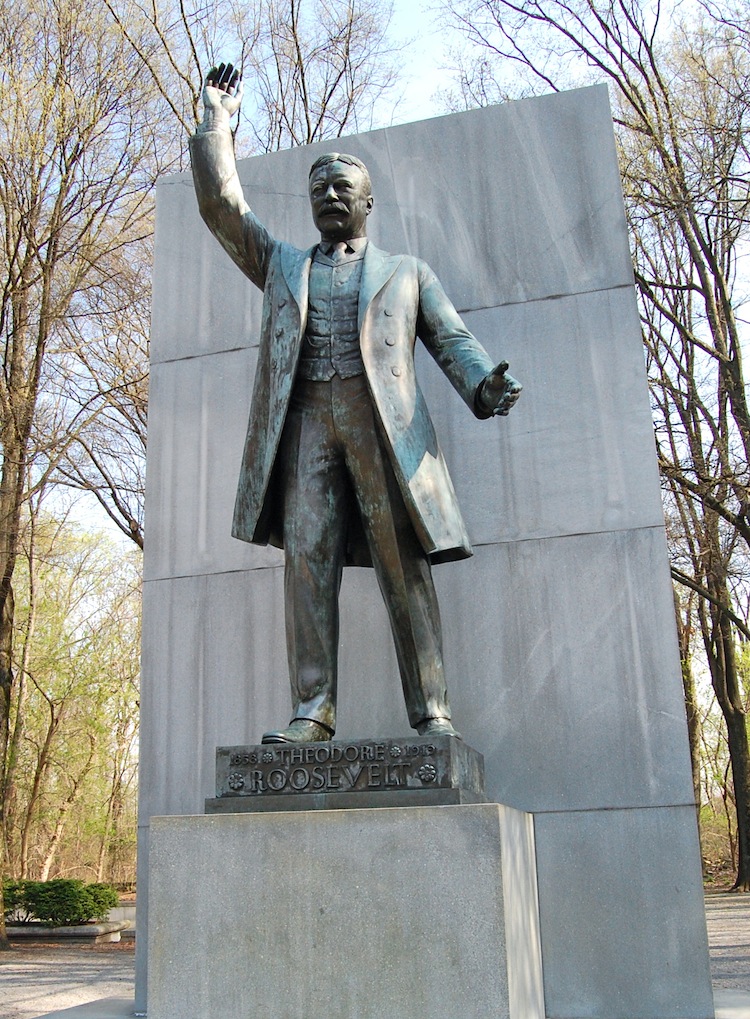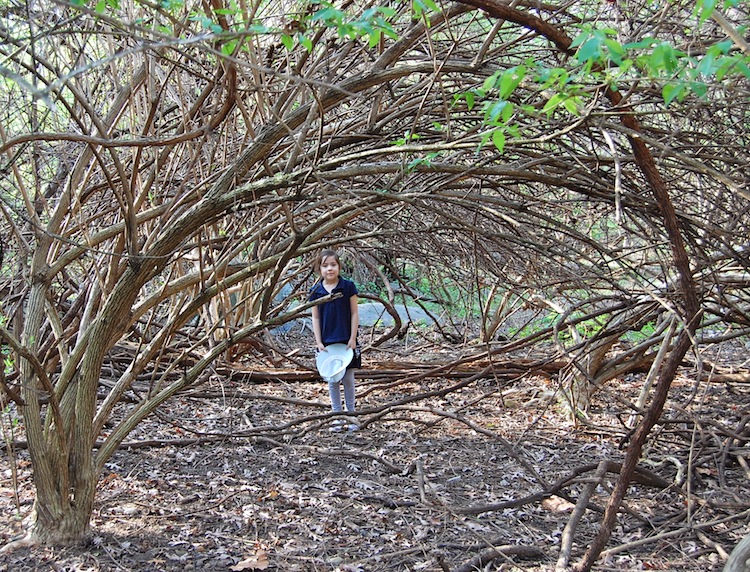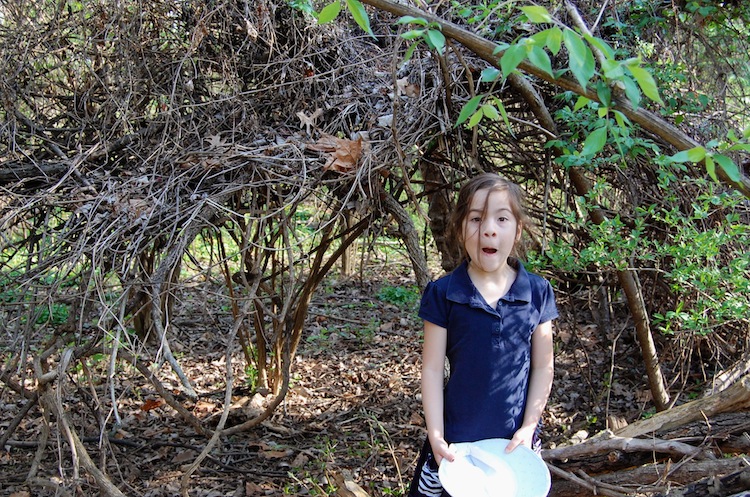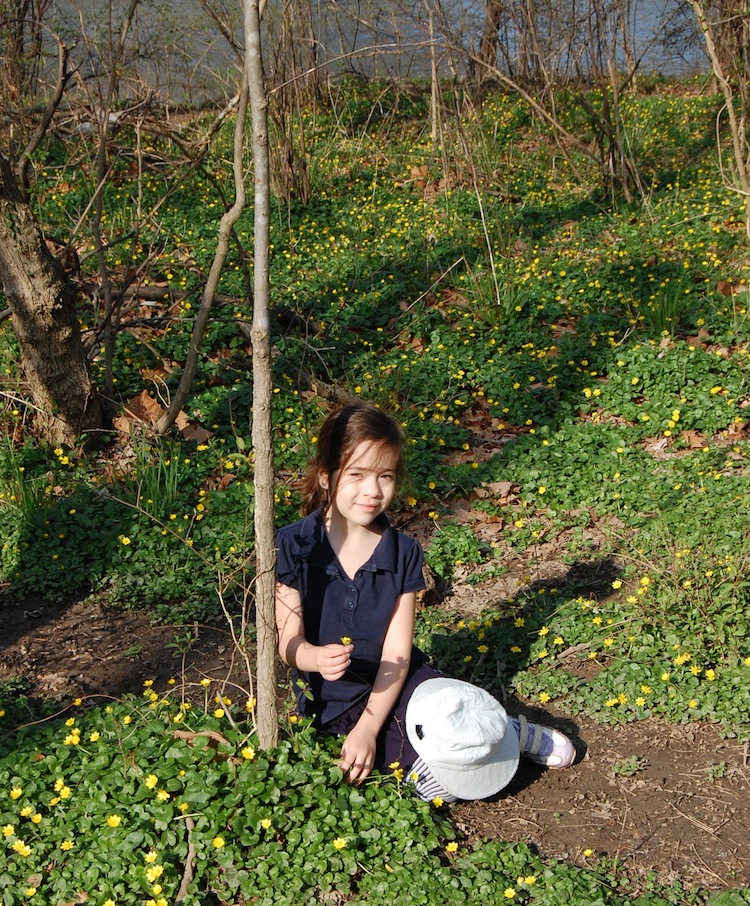 Before your next outing, stop by Walmart, your "SNACKATION" destination, to stock up on go-to summer snacks. Visit mysnackation.com for more on-the-go snack tips and ideas!
What adventures have you been on lately?