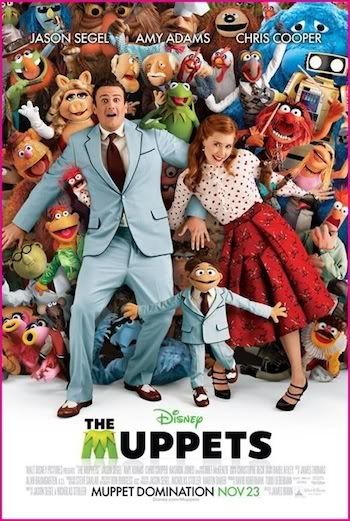 The Muppets is a great new movie that has something for everyone to enjoy. It makes you laugh, think, and, for those of us who were Muppets fans in the 1980s, it will make you love the Muppets all over again.
Overall, it was a funny, lighthearted yet an entertaining movie for all ages. My three kids – ages 18 months, 4 years, and 10 years – and I were pleasantly surprised with many celebrity appearances including Jack Black and one of our favorites, Selena Gomez.
The modern comedy is definitely a tribute to the original Muppets movie, with previous 1980s-era references that will take you down memory lane in a delightful way. The movie answers the question of what happened to The Muppets in-between movies. The 2011 movie reunites the Muppets and embraces the theme to remember what you love the most and go after it!
The Muppets is out in theaters TODAY, Thursday, November 23rd!
ABOUT THE MOVIE
On vacation in Los Angeles, Walter, the world's biggest Muppet fan, his brother Gary (Jason Segel) and Gary's girlfriend Mary (Amy Adams) from Smalltown, USA, discover the nefarious plan of oilman Tex Richman (Chris Cooper) to raze the Muppet Theater and drill for the oil recently discovered beneath the Muppets' former stomping grounds. To stage a telethon and raise the $10 million needed to save the theater, Walter, Mary and Gary help Kermit reunite the Muppets, who have all gone their separate ways: Fozzie now performs with a Reno casino tribute band called the Moopets, Miss Piggy is a plus-size fashion editor at Vogue Paris, Animal is in a Santa Barbara clinic for anger management, and Gonzo is a high-powered plumbing magnate. With secret, signature, celebrity cameos, Disney's The Muppets hits the big screen November 23rd.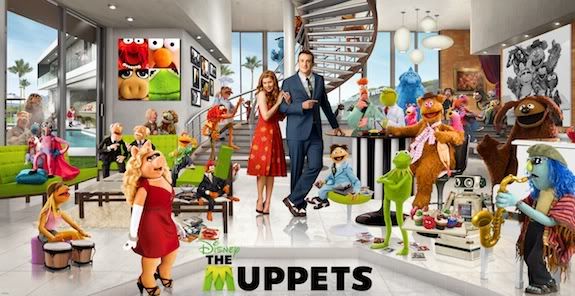 Disclosure: I attended a press screening of The Muppets with my children. All opinions are my own and I was not paid to provide this review.