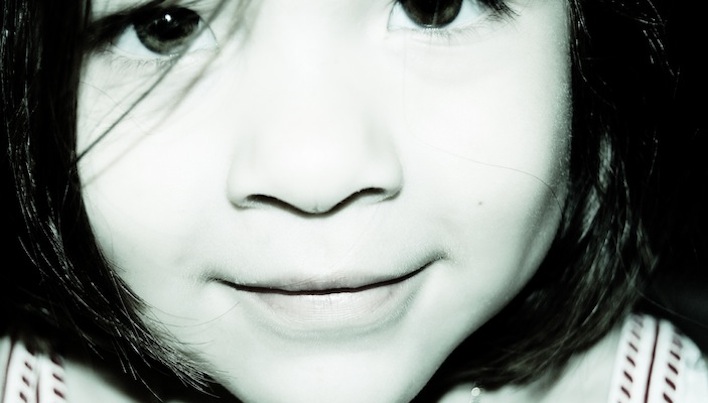 I received LISTERINE® Brand products from Johnson & Johnson Consumer, Inc. and The Motherhood as part
of my participation in this LISTERINE® campaign. All thoughts and opinions expressed in this post are my own.
Your mouth says a lot about you. In fact, the health of your mouth has a big impact on how other people perceive you. I truly believe that the health of your mouth also affects how you see yourself. For instance, a while back I was prescribed a special mouthwash by my dentist that actually stained my teeth, and was made worse by drinking coffee. It was so awful! I was incredibly embarrassed, and afraid to smile or even talk to people.
I'm not alone in my issues. Nearly half (47.2%) of American adults over the age of 30 suffer from gum disease. Poor oral health can impact your career, relationships and health/hygiene… pretty much all areas of your life! This is why it's imperative to be informed of the potential repercussions and take action to make positive changes in your oral care routines, right now.
A recent nation-wide survey executed by LISTERINE® Brand with GFK, a leading marketing insights research firm, revealed compelling data about how the health of one's mouth has a surprising and significant impact on how others perceive many aspects of one's life – from opinions about success in romantic relationships and career, to assumptions about overall health and hygiene.
I was surprised to read that more than half of Americans believe that oral health issues can negatively impact one's success in their relationships (52%)… more than an unhealthy weight (33%) or even bad skin (19%). More than 7 in 10 Americans consider bad breath to be a "deal breaker" in new relationships (76%), more so than spitting when talking (72%), chewing with an open mouth (62%), not offering to pay (59%) and texting in the middle of a meal (56%).
A majority of Americans say it's common to avoid relationship-building gestures because of an unhealthy mouth, believing it is common for people with oral health issues to avoid smiling when talking to others (84%), being close to someone when talking (73%) and kissing/cuddling (72%). I can totally relate to this… I've been there.
It seems like most people would prefer having sweat stains or toilet paper stuck on their foot over bad breath when meeting someone new! (77% vs. 21% / 83% vs. 14%, respectively). That's crazy!
The good thing is that many of the oral care issues that Americans experience can be prevented, and adding LISTERINE® as part of a twice-daily oral care routine can help ensure your mouth is always on your side. Brushing your teeth alone misses 75% of your mouth, leaving millions of germs behind. Left untreated, these germs can lead to oral care issues such as plaque and gingivitis.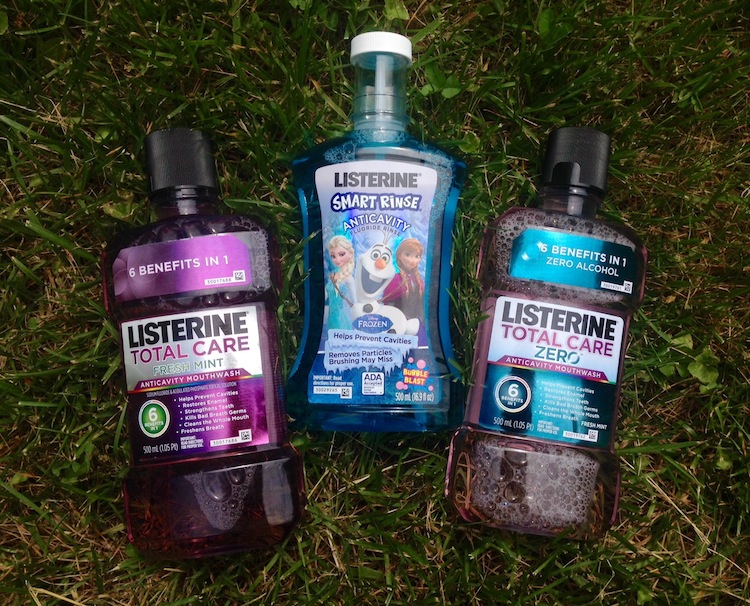 As a mom, I've tried to instill in my kids the importance of practicing a complete routine of brushing, flossing and rinsing in order to ensure whole mouth health, but it's hard! It's a hassle having to remind them over and over, but I do. One day they'll understand, and they'll thank me!
To learn more about the LISTERINE® Brand survey, click here (you'll find a money-saving coupon there, too) and visit the Listerine Brand website for more information on the health of your mouth and products that can help you get whole mouth clean.
Twitter Party ALERT! LISTERINE is committed to promoting healthy oral care habits.  That's why the brand is partnering with Oral Health America, whose FALL FOR SMILES campaign educates the public about the positive impact good oral health can have on overall health and well-being. OHA's mission is so important to LISTERINE that the brand will be pledging $20K to support their work. We hope this inspires you/others to join them and help double the donation – – use #LISTERINEgives on 10/27 from 12-1 PM EST and trigger a $10 donation from the LISTERINE Brand to Oral Health America, for a maximum donation of $40,000. During the party, more information from the LISTERINE® Brand survey about the social impact of poor oral health will be shared. That's 4,000 tweets… totally doable!