Yes, I know. It's only October, but the holidays will be here before you know it! I always say I'll order mine early, and this year I vow to actually follow through with that.
I have a Tiny Prints gift certificate from earlier this year that I'll be taking full advantage of. They have some of the cutest cards in their new holiday line! Narrowing it down to just one will be hard, though!
I like the simplicity of this red card. Upload a photo, add our names, and I'm done!

It's always hard for me to get a photo of my two daughters that I like, though. That's one of the reasons I always end up sending my cards out late. One is always looking the other way or not smiling, you know? Photo after photo! This is why a card like this one is appealing:
I also have to purchase holiday greeting cards for my husband's clients. One of the joys of being my husband's "secretary." Haha! I got a kick out of this one: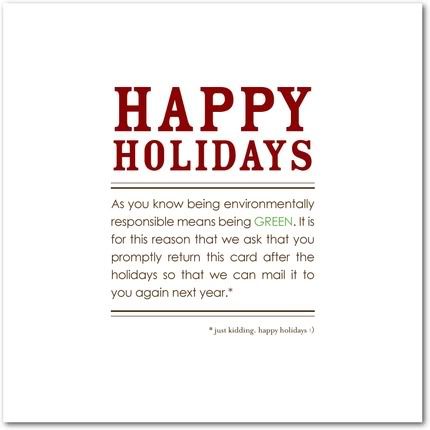 Those are just a few ideas, but there are tons of other options in Tiny Prints holiday greeting card line. I like that they have a low minimum order requirement (10) so I won't have a ton of cards leftover like usual. The prices are reasonable, too! 😉