I wrote this post as part of my participation in a blog tour for Latina Mom Bloggers on behalf of
ZYRTEC® ALLERGY FACE® and received compensation to thank me for taking the time to participate.
However, all opinions expressed are my own.  
I love spring, but when all those beautiful flowers bloom, so do my allergies! My husband suffers from terrible allergies all year long, so I'm lucky that mine only develop when pollen is at its peak, but when they hit me, it's awful! Endless sneezing, itchy, watery eyes, a red, irritated nose, and a sore throat that I wouldn't wish on anyone. On those days I can't even wear my contacts because my eyes hurt so much!
The makers of ZYRTEC® know that allergies can affect not only the way you feel, but also how you look. The dreaded ALLERGY FACE®… boo! It's important for me to always look my best (even if I'm not feeling 100%), so it's time to tackle those allergy-related beauty challenges head on.

To help us look fresh-faced and flawless during the height of allergy season, ZYRTEC® has partnered with celebrity makeup artist Jackie Gomez, who has developed several celebrity-inspired looks to help us tackle ALLERGY FACE® beauty challenges like a red nose, puffy face and watery eyes. As an allergy sufferer herself, she knows all too well just how much allergies can disrupt your daily beauty routine.
We want people to look at our eyes and lips, not our noses, right? This is why I'd love to try this 'Foxy Feline' look that Jackie created, with the classic cat eye and red lip, but I don't think I'm brave enough.
The 'Bronze Beauty' is more my look, with the glowing skin and soft, pink lips. I like the idea of using blue eyeshadow to make my eyes stand out. I also need to remember to curl my lashes. Lifting them away from my eyes – and using waterproof mascara – will help me look fresh all day.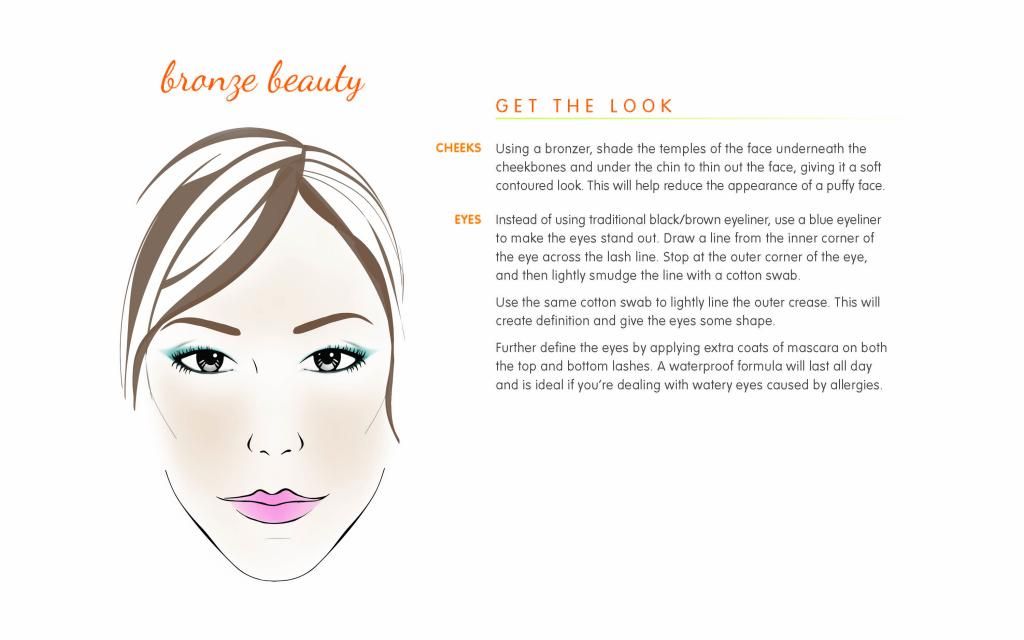 And now that I look my best, how about feeling better, too? Because the new ZYRTEC® Dissolve Tabs dissolve in your mouth without water, they can be taken anytime or anywhere and provide 24-hour relief. Perfect for someone who is on the go like us busy mamas!
Watch Jackie Gomez in action here and find all her looks here.

For more ALLERGY FACE® beauty tips and advice, like the ZYRTEC® Facebook page, visit zyrtec.com/passion/beauty, and for product savings and rewards to help you feel better, be sure to visit zyrtec.com/rewards.
YOUR TURN: Do you have an tips on tackling allergy face?