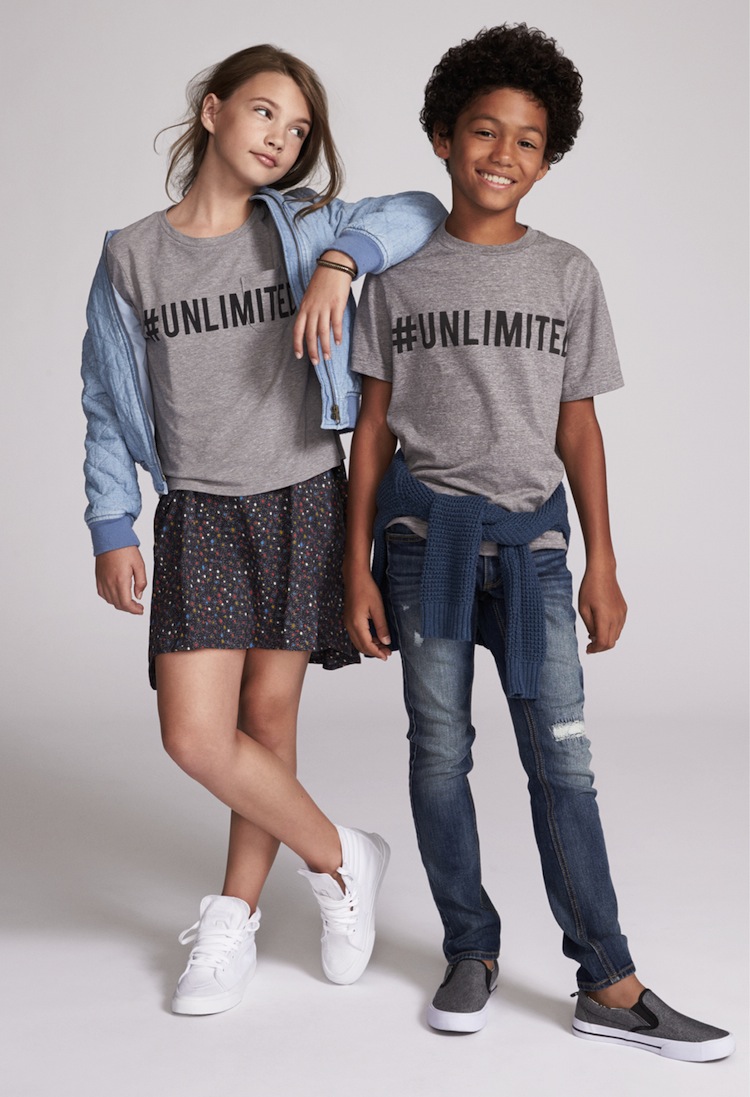 While doing a little back-to-school shopping at Old Navy, I noticed these #Unlimited shirts and was intrigued, so I looked into them, and plan on buying one for Maya.
As part of their back to school campaign, Old Navy asked kids at Boys & Girls Clubs around the country what it means to be #Unlimited. Their words inspired a powerful new song and music video that Old Navy hopes will empower kids of all ages this back-to-school season:
"Whatever comes your way, you will be strong, be bold, be brave… be unlimited!"
Isn't that great? A catchy song for sure. The special edition Old Navy #Unlimited t-shirts that the kids are wearing in the video are available for girls and boys in Old Navy stores and online. Designed to give back, 20% of the proceeds, up to $75,000, from sales of the shirts will help support BGCA. Visit www.oldnavy.com/unlimited to learn more. You can also download the #Unlimited song at oldnavy.bandcamp.com.