1-800-FLOWERS.com is raising money for Toys for Tots, and you can help make it happen! To participate, visit the 1-800-FLOWERS.com Secret Santa free application on their Facebook page. A "warm, fuzzy" gift will be sent to your chosen recipient without revealing who it came from until Reveal Day on December 21st. You and the recipient will receive a 15% off discount code for sending or opening your gifts, as well.
1-800-flowers.com will donate $5,000 to Toys for Tots if the "warm fuzzy" Secret Santa gift is sent 10,000 times!  The direct link to the Secret Santa application is https://bit.ly/warmfuzzy
Let's help 1-800-FLOWERS.com reach their 10,000 gift goal and be able to donate to the Toys for Tots program. Have a warm, fuzzy holiday!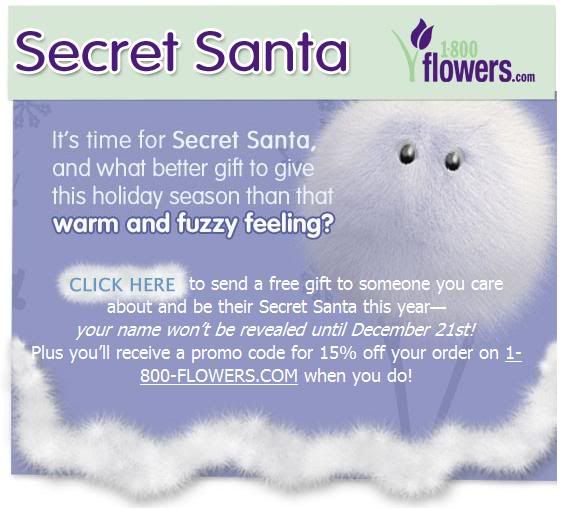 By posting about this campaign on behalf of Global Influence, I was entered to win a gift card.