I was gifted this 100 Good Deeds bracelet to review and share with my readers.
However, all thoughts and opinions expressed herein are my own.
This year, I'm setting a new kind of New Year's resolution – one that's all about good deeds.  It started a couple of weeks ago, when I was watching The View. The hosts were sharing the gifts they love for the holiday season and Rosie O'Donnell named the 100 Good Deeds bracelet one of her three favorite holiday gifts. I was intrigued, so I looked it up and decided to join the #DeedADay movement myself.

My goal is to wear my bracelet and do a good deed a day and I'd like to encourage my readers to join me! The 100 Good Deeds bracelet is both a fashion statement and a cause to encourage everyone to do a good deed. The designer of these bracelets, Mary Fisher, is an artist, author and HIV/AIDs activist, who has dedicated her life to working with women in developing countries. As the force behind the 100 Good Deeds Bracelet, Mary empowers women in Uganda, India, Indonesia, Zambia, South Africa, Rwanda, and Haiti, many infected with HIV, to help her make these bracelets. Each one is strung with 100 beads and is intended to be a continued reminder to do a good deed. Every time you go out of your way to perform a good deed, you move the bracelet's rubber ring closer to the 100th bead.
This project gives vulnerable women a way to support their families through earnings, while empowering them to also contribute to good deeds around the world. Curious about the woman who made your bracelet? Her name and the country she's from is written inside the packaging. Proceeds from the 1GD bracelets are reinvested in the program to provide more women and girls with more training in more countries.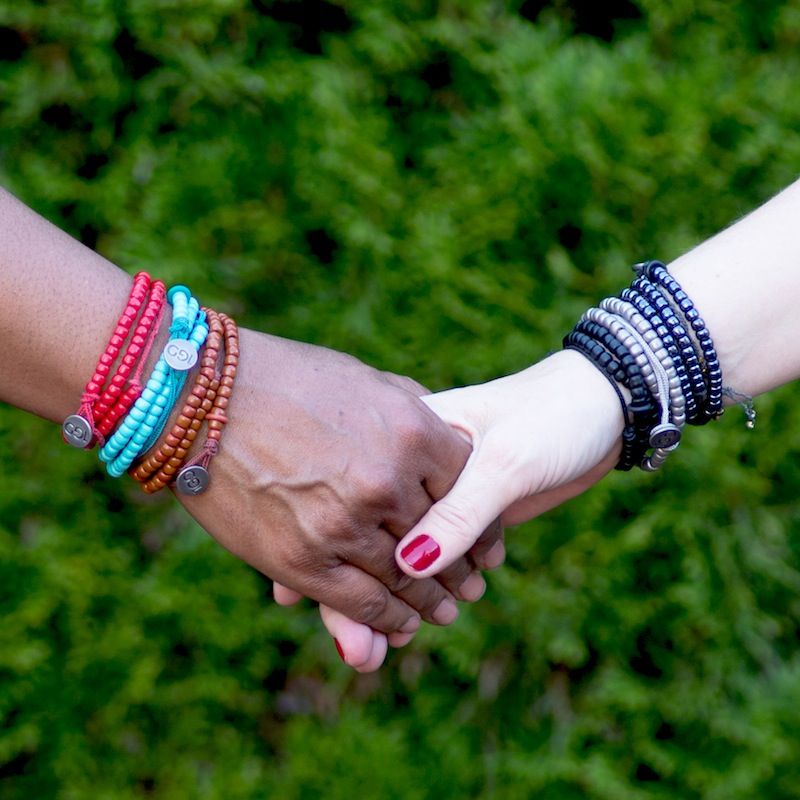 As we look to the New Year and begin to determine what our resolutions will be, we start thinking, "what if." What if, instead of purely self-serving resolutions, we launched a #DeedADay movement where the intent was to do something for someone else?
Imagine if we all did a good deed a day, what a better place the world would be.
To join the #DeedADay movement, share one of the images below on Facebook, Instagram, Twitter or Pinterest using hashtag #DeedADay and tagging the 100 Good Deeds Bracelet: