Earlier this month, a dear friend of mine was diagnosed with breast cancer. I just found out the heartbreaking news a few days ago. As my 7-year-old daughter loves to says – It's not fair. She is one of the sweetest, most caring people I know. Her sense of humor, optimism, and attitude of gratitude has her family and friends thinking positive, and maybe even changing my outlook on life.
That said, please pray for her and her family – she has a wonderful husband and two handsome young boys – as they cope with this distressing news and prepare for what's to come. Also, please remember your monthly breast self exams. Look for unusual changes. There are websites where you can sign up for reminders, or you can schedule an alarm in your phone. It's so important.
I must say that I'm looking at the color pink differently now. While I've obviously made the connection to breast cancer awareness in the past, now I get it. Pink symbolizes love, healing, and hope. All things that I wish for those fighting (and beating!) this terrible disease.
4all by jofit athletic apparel also gets it. Joanne Cloak, founder and CEO of 4all, has a personal connection to the cause as a result of watching her sister bravely battle and survive breast cancer twice. Once Joanne created 4all in 2007, she immediately knew that she would do something to help women like her sister. All this month, 4all has been promoting the sale of two tops that will raise money for breast cancer research. 10% of the proceeds from the sale of the Jo-Polo and Jo-Sleeveless Polo in Pink Blush will benefit Susan G. Komen for the Cure.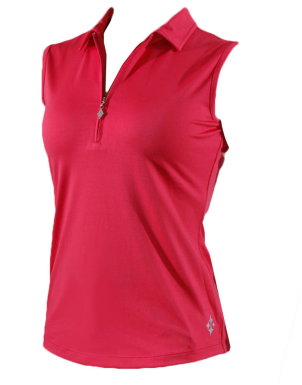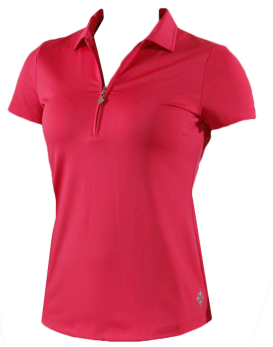 Pink blush is a beautiful shade of pink. The photos don't do it justice. You have to see it in person to really appreciate the lovely hue. It kind of reminds me of an orchid that I saw once at the botanical gardens in DC. Something like this:
Now this is where I would show you a photo of me wearing my new 4all apparel. But I don't have one. As I glanced at the tag while unfolding the shirt yesterday, I immediately thought of my friend mentioned above. "For every early rising, sun saluting, net charging, lunch packing, carpooling, super(role)model, play the back tee – sweat, glow, glisten, grunt, for guts, for glory, for fun, for curvy, and straight…" That is Sally. To a T. So I gave it to her. She's about my size. And loves pink (I think). This morning at the bus stop she shared a story about how last night her 4-year-old son, while watching football with his dad, got so excited to see that the football players were "celebrating" her breast cancer by wearing pink on their uniforms. "Isn't that nice mom?" he said. How adorable is that?
I do have photos of fellow 4all team members to share!
This is Marcia, from Mom.Wife.Fitness.Life, looking stunning!
She's also wearing the 4all capris that I love so much!
Beautiful Tina, from Faith, Fitness, Fun, rockin' her Sleeveless Polo to yoga.
And adorable Morgan flexing her 'guns' at  Life After Bagels…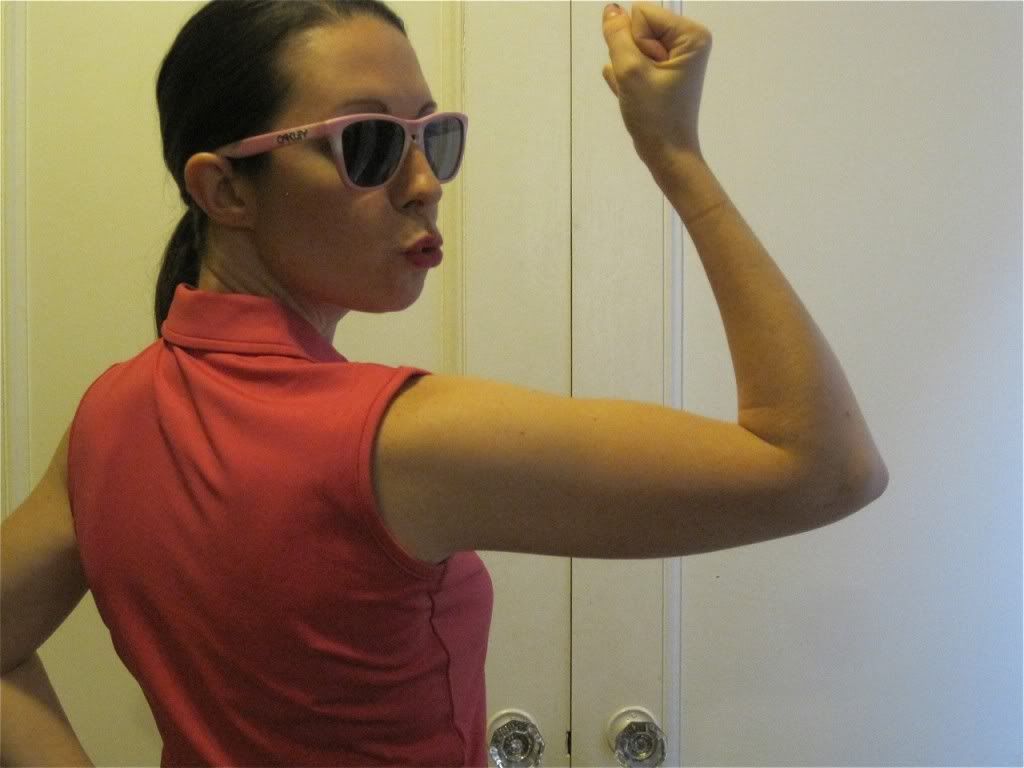 I have the Jo-Polo in black, and can tell you that it's super comfy. Form-fitting, but not tight. Waist-defining is more like it. 😉 The front zipper is awesome because it lets you adjust the neckline. Maybe you're feeling like showing a little skin one day (or a peek at your pretty new sports bra!), or maybe not. It's up to you.
These polos are made from 92% polyester and 8% Jo-Dry Jersey. The Jo-Dry Jersey is where the magic happens! This moisture-wicking, quick-dry material keeps you cool and dry throughout your fitness routine. Plus, it holds up really well. I've washed my shirts dozens of times over the past year, and they still practically look like new.
Not sure which style to get? The Jo-Sleeveless Polo really accentuates your arms, so if that's one of your strong points, definitely show 'em off!  The Jo-Polo retails for $64.00, and the sleeveless version for $60. While the price may seem a little steep, the quality is really amazing, and remember – through the end of October, 10% of the purchase price goes to a wonderful charity.
WIN IT!
GIVEAWAY CLOSED!
Leave a comment below to enter to win a Jo-Sleeveless Polo in Pink Blush.
For extra entries:
Subscribe to my blog by feed reader or email.  – 1 entry.
Follow me, @ohMariana, and @4allbyjofit on Twitter and tweet about this giveaway up to once a day using the Tweet button below, or copy this– #Giveaway! Enter to win a pink Polo shirt by @4allbyjofit. 10% of proceeds go to @komenforthecure. https://ohsohungry.com/?p=14963 #Team4all – 1 entry per day.
________________________________________________
Contest ends Monday, October 31st, 2011 at midnight EST. US entries only, one person per household. Leave a separate comment per entry and a valid email address. Winner is chosen at random.
Disclosure: As part of my participation in the ongoing Team 4all program, I was provided with the apparel pictured above, but all opinions are my own. Some photos of garments are from 4all website or borrowed, with permission, from friends.