This was written as part of a compensated campaign in collaboration with
Fruttare® and Latina Bloggers Connect, but all opinions are my own.
I'm counting down the days until Labor Day weekend when I'll be in sunny Florida, enjoying our last week of summer vacation! I should probably start packing, but right now I'm looking at photos of our resort while snacking on a Fruttare Coconut & Milk Bar.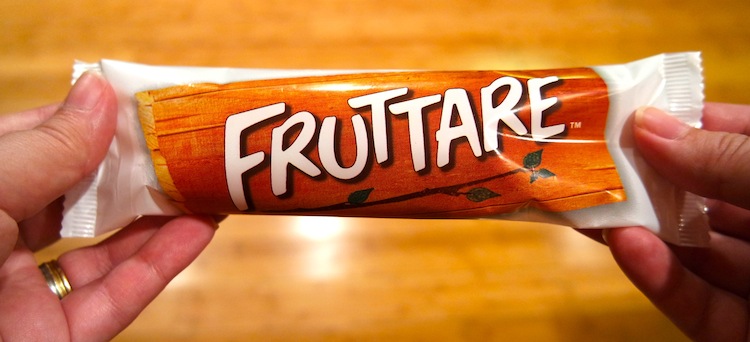 Fruttare fruit bars, made with real fruit, provide a delicious and refreshing taste experience. Biting into one of these is an instant getaway! I'm transported to an island paradise with coconuts and palm trees, and all for just 140 calories, which is important considering I'll be wearing a swimsuit just about every day. The combination of fruit and milk and a just-right amount of sweetness make for a delicious treat that is both refreshing and indulgent. The abundance of real shredded coconut adds a nice texture to the bar, and I noticed it melts more slowly because of it. It's nice to know that Fruttare's coconut pieces are sustainably farmed in the Philippines, the world's largest producer of coconuts.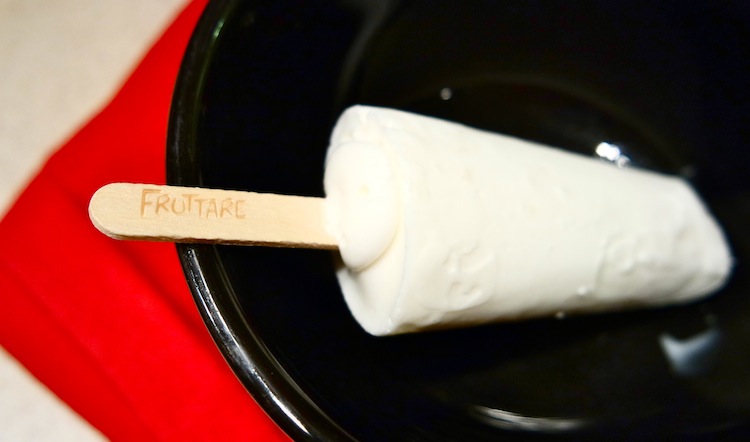 I'll be the first to admit that I need the portion control that these bars provide. Give me a pint of ice cream and I can easily eat half the container in one sitting, but a box of Fruttare fruit bars will last me at least a week (if my kids don't get their hands on 'em first, that is!) One of these bars is just the right size for dessert.
For an extra special treat, try drizzling them with chocolate!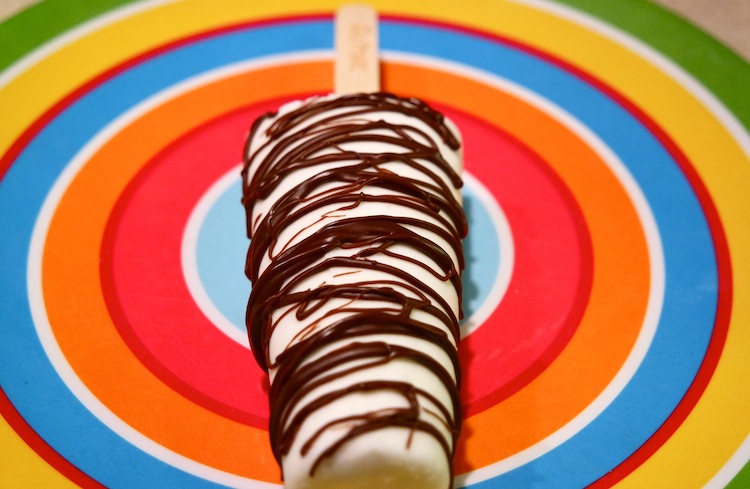 I make a chocolate sauce with two simple ingredients that I almost always have in my pantry: I mix about a tablespoon of chocolate-hazelnut spread and a teaspoon of coconut oil in a small bowl and microwave it for 10-15 seconds. Stir, and drizzle this over the dessert bars… it instantly hardens. This is enough to generously drizzle a few bars, so it only adds about 45 calories to each one. Totally worth it! 😉 I mean, come on… chocolate and coconut are an amazing combination!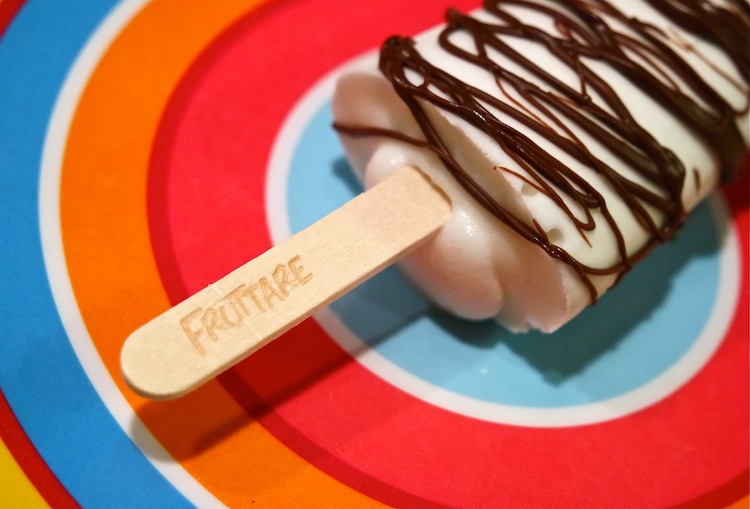 So if you're looking for something refreshing and low-calorie, but still incredibly creamy and satisfying, look no further than a Fruttare Coconut & Milk Bar. Visit the Fruttare website for more information and be sure to check out all their other yummy flavors!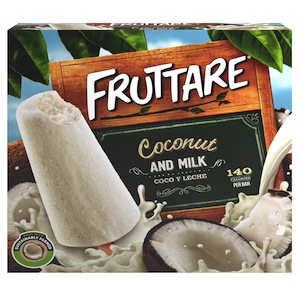 What's your favorite low-calorie summer snack?
This is a sponsored campaign with Fruttare® and Latina Bloggers Connect. However, all opinions expressed are my own.