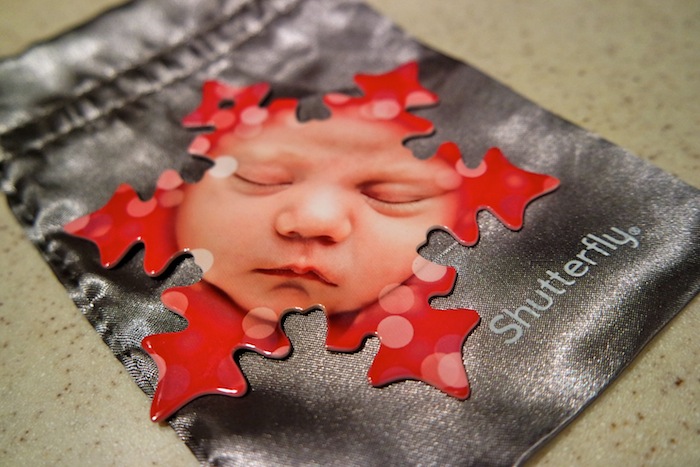 This is part of a sponsored campaign with Shutterfly and DiMe Media, however, all opinions expressed are my own.
After ordering holiday photo cards on Shutterfly a few weeks ago, I took some time to check out the photo gifts as well, since I still had money left on my Shutterfly gift card. There are so many wonderful options that it's incredibly hard to pick just one or two gifts, though! After much deliberation, I decided on an ornament for my sister and a throw pillow for my mom. I'm all about practical gift-giving, and I know these are two items that will be cherished and used year after year.
My mom made a big move this year, selling her house and downsizing into a new apartment. New year, new home, new decor, am I right?! The new year is the perfect time to update your favorite room with a Shutterfly photo gift like this pillow.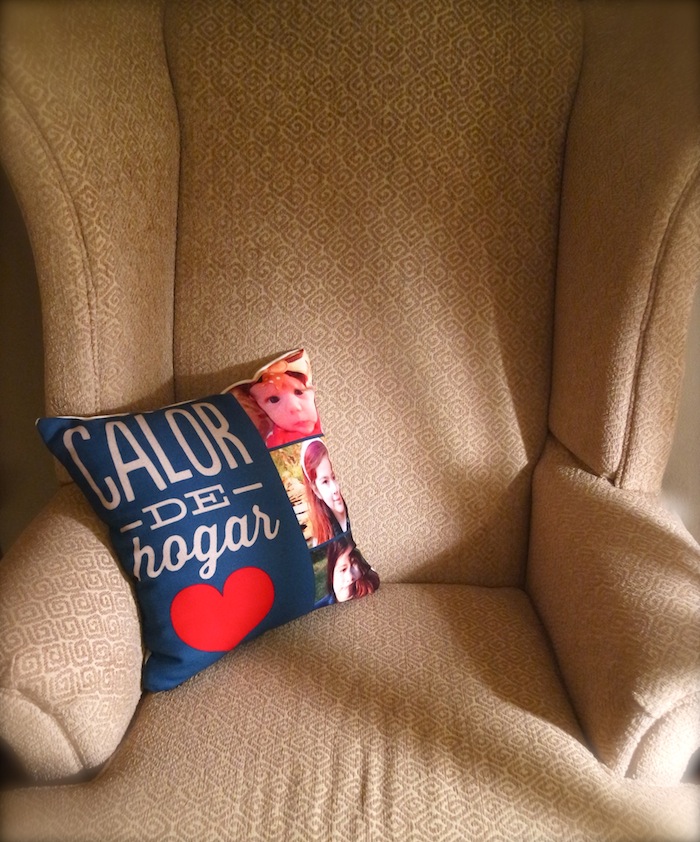 "Calor de hogar" translates to "the warmth of home," which is exactly what I wanted this gift to symbolize, because the warmth of a family home goes far beyond its size. My mom is the type of person that always welcomes everyone into her home, no matter where they come from or how much  she has to offer. I remember how she let 40+ strangers stay at her house after hurricane Katrina, and I'm sure she'd do it all over again now.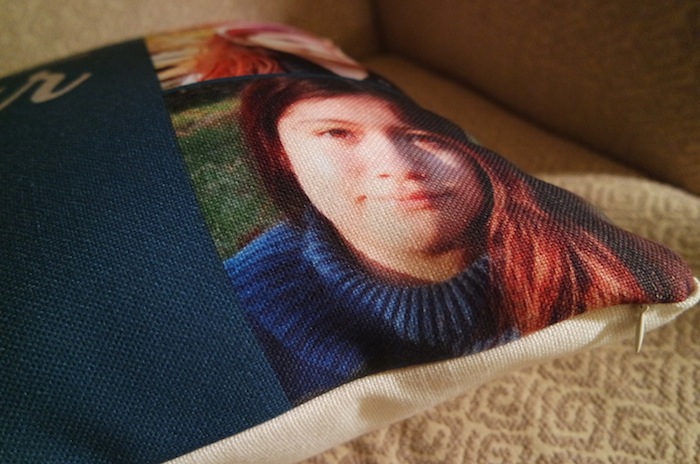 Her granddaughters mean everything to her, and now she has THREE! So exciting. My daughters helped me design this pillow and were the first ones to 'break it in' by hugging it tight once we received the package last week. We could have had it delivered directly to her, but now it's almost like we're sending her a great big hug, you know? And a few kisses, too. She lives in Texas and we're in the DC area, 1,500 miles away, so we miss her so much and this was a simple way for us to send some of our love that will hopefully make a lasting impression.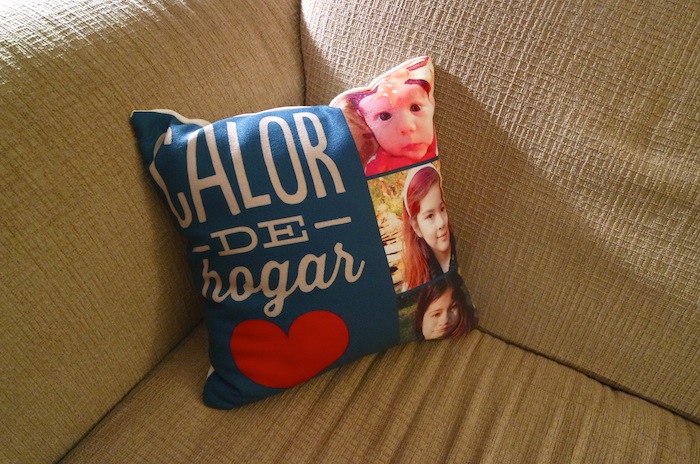 I'm really happy with the quality of the pillow itself. The material the cover is made of is nice and seems durable, plus it's machine-washable in case anything ever spills on it. Both the front and back were customizable, but I only chose to do the front. Besides adding photos, you can even choose the colors for the text, background, and the heart itself.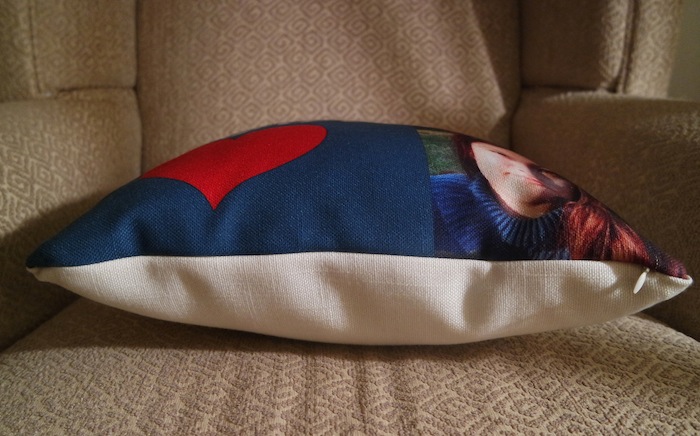 I'm wondering if she'll put the pillow on her sofa, a special chair, perhaps, or if it'll go on her bed? Wherever she decides to put it, I know it'll look great. With Shutterfly, you can be out with the old and in with the new by giving your home decor a fabulous and unique New Year makeover. Besides pillows, there are also blankets, canvas prints, desktop plaques, and much more.
For my sister, I chose the bokeh "La Familia" snowflake metal ornament. She just gave birth to a beautiful baby girl in October and had some amazing photos taken of her, Anne Geddes-style. I used one of those photos for this and it turned out beautifully! I mean, my niece is adorable with a capital A, so I knew the ornament would be perfect. I may just order a second one for myself, which is so easy to do since the project is saved in my Shutterfly account.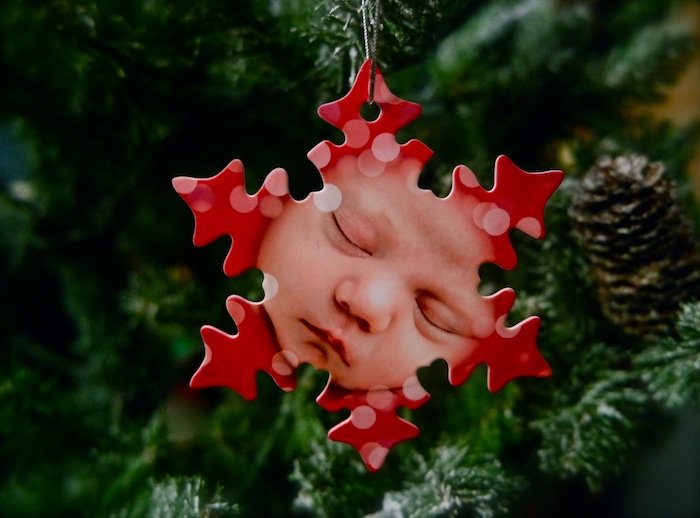 Personalized ornaments make for a unique gift and decor for the holidays. You probably guessed it, but "Mi Primera Navidad" means "My First Christmas." The two-sided metal ornament is about 3 inches wide and is of really good quality. I'm sure it'll last for years! Customizing it was just like creating a photo card. I added the photo to the front and text to the back. Shutterfly's new Spanish applications, complete with ñ's and accents, allowed me to add Spanish wording with no problem at all! The ornament came in its own satin gift bag, ready to hang with a ribbon included.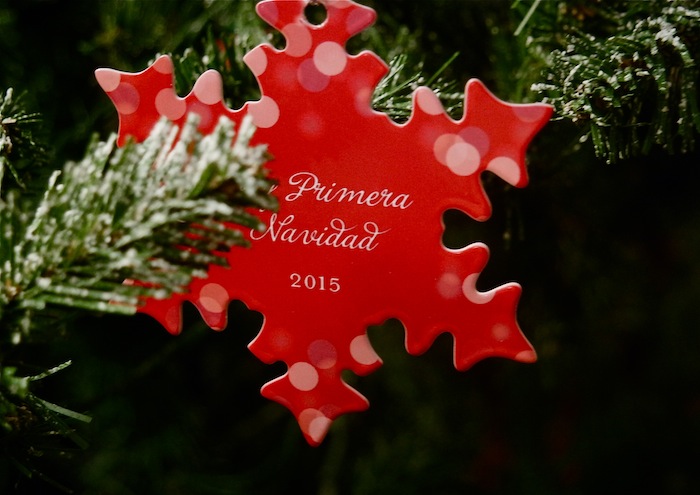 I'm really happy with both of these photo gifts and might order a few more before the end of the holiday season. The ability to capture life's most endearing moments, and share that with the people we love in memorable, creative ways—that's the power of Shutterfly. It may be December already, but it's not too late to order your personalized photo gifts! Take advantage of exclusive offers and promotions (like FREE upgraded shipping!) by visiting Shutterfly.com/mivida. Delivery of both these photo gifts was amazingly fast. The Shutterfly elves must work extra hard at this time of year. 😉
Have you bought any photo gifts this year?
I'll love to hear about them and the memories you captured!