Last Friday, Maya ran towards me after she got off the school bus, squealing "I got Blue, mom! I got to bring Blue home!" Huh? I had no idea what all the fuss was about. She must have seen the perplexed look on my face, and tore open her backpack, revealing a small, light blue dolphin plush.
Blue is her class's mascot. Every child gets to take him home for one weekend, along with a journal where they document their adventures with the sweet dolphin. 4 months into the school year, Maya finally got her turn, and couldn't be more excited about it!
In the journal, Maya had to write a short paragraph describing what she did with Blue over the weekend. It went something like this:
"Blue and I went outside to play. I had a playdate and I showed Blue how to draw. Blue snuck in my mom's purse and went to the Capitol and we had dinner with my abuelito."
Then she had to either draw a picture to go along with the journal entry, or include some photographs. Maya decided to kick it up a notch and created a collage on my iPad. All by herself.
Isn't it amazing? If this is the kind of quality I can expect from her homework assignments in Kindergarten, what is she going to come up with in middle school? High school?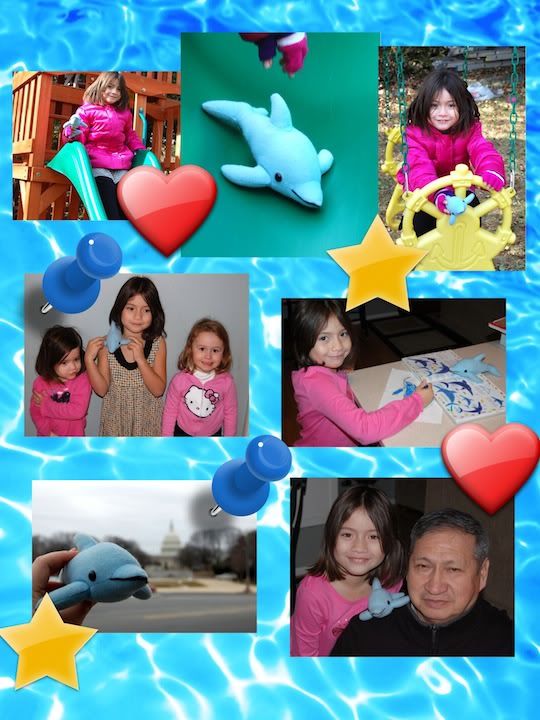 Maya created the collage above using Moxier Collage for iPad.