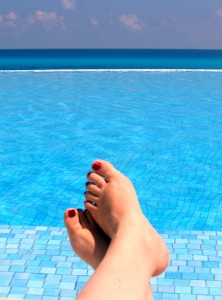 I usually don't share my dreams with anyone, but this is just too good:
We're on an island, with miles & miles of white-sand beach. I get to my room where the butler has already unpacked our bags & has a stroller and crib waiting for the kids.
We leave our 3 year-old at a fun camp & the baby with a nanny in the nursery while I get my nails done at the beauty salon & my husband releases his tension through a massage at the spa. Then we spend some quiet time relaxing on the beach before going back to get the kids.
Following dinner, we catch a "Dive-In" movie poolside, then return to our room, & collapse into our already turned-down beds, unable to contain our excitement thinking about what's in store for us tomorrow.
Sounds fantastic, doesn't it? Too good to be true, perhaps? Fortunately for you, it's not. With Beaches Resorts' WonderFall Celebration, this dream family vacation is absolutely within reach! Beaches Resorts gives you a choice of four locations: Boscobel, Sandy Bay, and Negril (all in Jamaica), and one in Turks & Caicos. This upcoming September and October, you can get one free night when you stay 5 to 6 nights, and TWO free nights when you stay 7 nights or longer, at any one of those resorts. That combined with up to 45% off equals a WONDERFALL getaway for the whole family!
Parents Magazine recently named Beaches as a "Top Ten" family beach resort.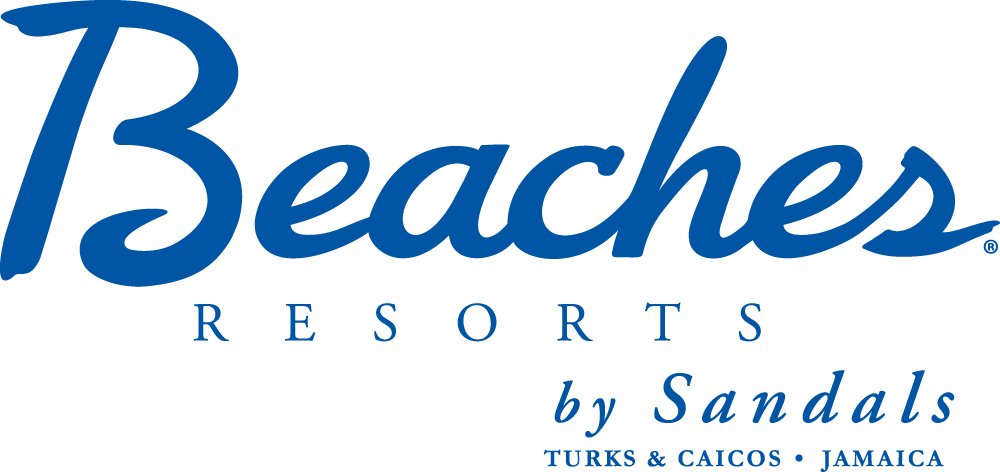 They offer tons of amenities:
Several fun, themed restaurants serving a huge variety of food to suit every palate, available day and night.
Multiple swimming pools and even a water park!
A full-service spa, beauty salon, fitness center, tennis courts, and an assortment of water activities. How amazing would it to go snorkeling everyday of your vacation?
On site child-care, including nanny services.
Evening entertainment for young and old – from Sesame Street stage shows to dancing at the disco.
The beach, of course! Lounge chairs and umbrellas are plentiful, as are the tropical drinks.
I've been to an all-inclusive resort before, and will never do it any other way! Being able to sit down for a meal or order a drink from a swim-up bar and not have to worry about paying a check when you're done is priceless! It's SO nice not having to carry your purse around or keep track of your expenses for fear of running low on cash. It adds another level of tranquility to an already relaxing vacation.
These special savings are valid for travel between September 1st and November 4th, 2008, if you book by July 17th. Just make sure you apply for a passport ahead of time!
** Thank you to Mom Central for sharing this promotion with me.