This is part of a sponsored campaign with Being Latino and Honey Maid.
However, all opinions expressed are my own. 
A typical weekend at our house involves both relaxing downtime and lots of activity. We spend time at home doing arts and crafts, playing games, cooking, and enjoying a movie night together, but also like to go out and explore nearby museums and parks, taking full advantage of all that our city has to offer! That's why I love living near Washington, DC… there are so many things to do every day of the week – especially on weekends – and many of them are FREE! This photo was just taken last week on the National Mall, if you can believe it!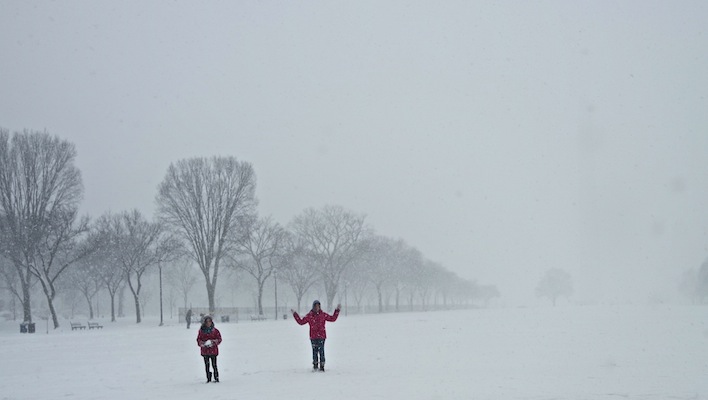 While I'll save my sightseeing advice for another day, the following are a few tips I try to follow with my family, always:
Don't over-schedule! It's important to take some time to relax after the busy work and school week and not pack too much into your weekend.
Empower your kids! Let them have a say in what you do and where you go. My daughters have very different interests, but we enjoy taking turns coming up with activities to do and respect one another's ideas.
No matter how busy you are, always eat dinner together as a family! Or breakfast even. Just one meal a day to take some time to talk, reconnect, and disconnect from your devices.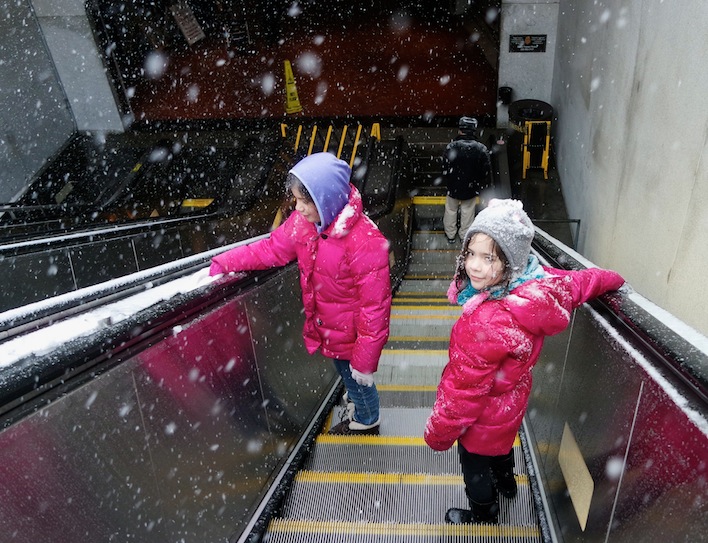 Pack a snack! When we're out and about, I always make sure I have a special treat in my purse for the girls, like these Honey Maid GoBites. It's always nice to surprise them with a little snack that will help fuel them for more adventures. As a busy family always on the go, snacks like these are a great option.
Have you tried Honey Maid GoBites?
They're crispy pockets with delicious fillings, delivering 5 grams of protein and 7 grams of whole grain in every 30 gram serving. Honey Maid GoBites are a snack your kids can love and you'll feel good about, and they're available in chocolate and vanilla flavors to please even the pickiest snackers! Latino readers – for more information about Honey Maid Go Bites, visit: www.honeymaid.com/espanol.