The reviewer has received the product below at a reduced price or for free, but all opinions are her own.
When I plugged my new Denon HEOS 5 wireless speaker in for the first time, and started blasting Katy Perry's 'Firework' in my living room, my daughter, Maura, ran downstairs as fast as she could, paused for a second, and immediately asked, completely out of breath, "Are you getting ready for my birthday party?" It was the cutest thing!
While, yes, we may often associate it with fiestas, our family LOVES music. Music sets the mood. It's a healing force when we're down. It's a way we express ourselves. Music makes us feel good. At home, on the go – you'll always find us listening to something! Whether we're having an impromptu dance party in our kitchen, singing along to the radio on a long road trip, going to see a concert together as a family, or falling asleep to lullabies and classic jazz tunes, music plays a big role in our lives, our experiences, and our memories. It's a way that we celebrate our Latino culture, and it motivates me when I'm doing something not-so-pleasant (like running or cleaning the house). I just put on my headphones and the time flies!
Music is always evolving, as is the way we listen to it. I remember when I was a teen and music wasn't so easy to obtain. I'd have to sit next to my radio for hours, just to catch my favorite song so I could record it onto a cassette. Terrible sound quality, but I didn't care! Nowadays, with all the options available online and the collection of CDs I've amassed over the years, I find that I don't buy music as much, which allows me to invest a little more in the tools that I need to listen to it – a great pair of headphones and good speakers.
If you love music as much as us, Best Buy is definitely THE destination for audio. All this month, Best Buy is hosting August Audio Fest at all its stores, providing you with the best offers on the best audio products. Beginning on August 3rd, and going through August 30th, 2014, Best Buy will feature one month of deals, audio specials, events and so much more. Just visit your local Best Buy store to test and try out the latest and greatest in audio – from portable Bluetooth speakers and headphones, to home theater solutions and car audio. With the help of the experts at Best Buy, you'll be able to enhance your home entertainment experience and upgrade your sound with the additional components, speakers and headphones you're looking for.
To experience Audio Fest for myself, Best Buy sent me an amazing new speaker… the Denon HEOS 5. I've never had such a nice sound system, so I was incredibly excited to open up the package the moment it hit my doorstep!
HEOS by Denon is a wireless multi-room sound system that's comprised of a family of great-sounding music players that you can use throughout your entire home. These speakers allow you to enjoy your favorite streaming music services, internet radio or your own music collection and control them from your iOS or Android phone or tablet via a FREE app.
Set-up was a breeze! I had already downloaded the HEOS app onto my iPhone and iPad (because, you know, I did my research) so all I had to do was remove the speaker from the box, plug it in, connect it to wifi by following the instructions in the app, and wait for it to sync. In less than 5 minutes I was listening to the Katy Perry album that I have stored on my phone.
While I'm happy that I can listen to my entire music collection, I'm also thrilled that I can stream music from some of my favorite services, like Spotify and Pandora, just to name a few! Because the app will be continuously updated, I wouldn't be surprised if more services will be supported in the future.
In case you don't have access to wifi, there's also a USB port and an input for a wired connection. I can easily control the volume from my phone or with the buttons on the side of the speaker. And a built-in handle makes it easy to carry the speaker from one room to another.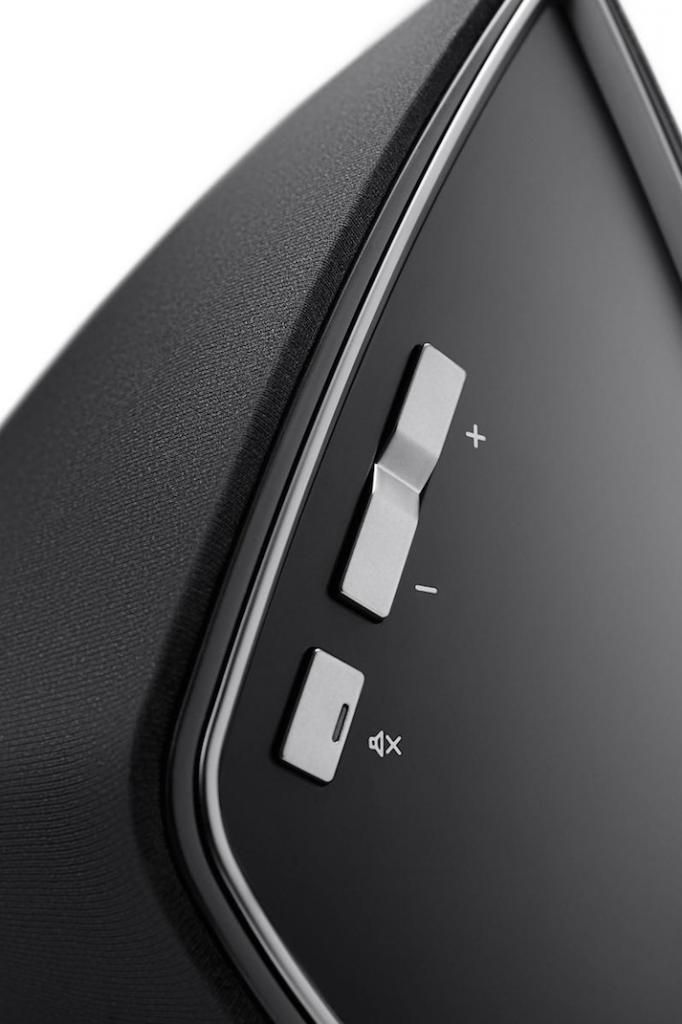 As for the quality of the audio, I'm impressed! The HEOS 5 fills the room with music, and the bass is amazing. Retailing for $399.98, it's ideal for medium to large rooms such as dining rooms, larger bedrooms, offices or smaller living areas. If you're looking for something for a smaller space, the HEOS 3 ($299.98) is great for smaller rooms, such as bedrooms or bathrooms, and is easy to move around the home. And for large rooms, like big living rooms and great rooms, the HEOS 7 ($599.98) would be your best bet.
Besides the sleek and stylish look of these devices, what's really cool is that you can combine Denon HEOS wireless speakers to create a multi-room listening experience. I can't wait to add another speaker to our collection!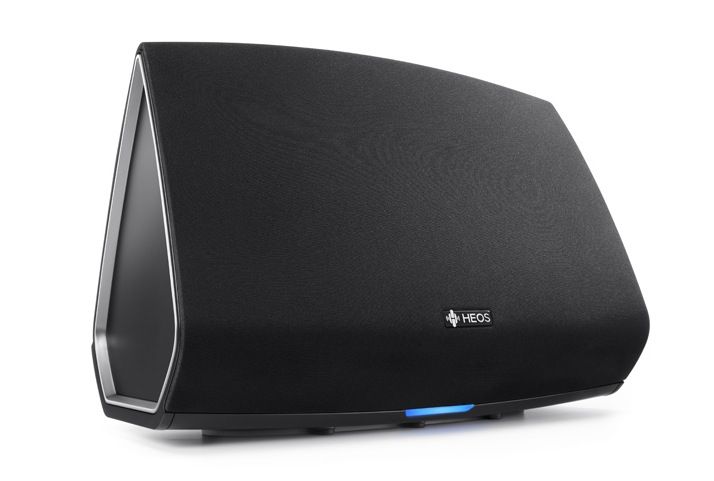 Best Buy has the best selection of audio products – come in and let Best Buy teach you how to upgrade your sound; LOVE HOW YOU LiSTEN.