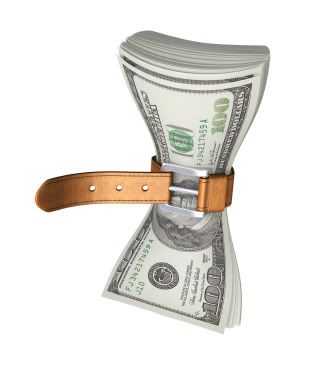 What is your go-to recipe when you don't have much food in the house or money to spend on groceries? This question was recently posed in a group that I'm a part of on Facebook, and since many people's budgets are tight around the holidays with all the expenses that go into buying gifts and traveling, I thought it to be timely.
Interestingly enough, many mentioned pasta… with meat sauce, marinara sauce, or just tossed with a little olive oil and garlic. I never thought of this as a budget meal, but now that I think about it… it is. Doh. A box of pasta costs under $1, a jar of spaghetti sauce, $2.50, a pound of ground beef $3 or maybe a little less, and add a green veggie for a few cents more per serving. I can feed my family of four for $5-6, and maybe even have a little leftover! The fact that I'm done in less than 30 minutes? Priceless!
There are some cheap staples that I always have on hand – eggs, rice, pasta, ground beef, chicken, beans and lentils, potatoes, onions, canned tuna, jarred pasta sauce, a variety of frozen veggies, and tortillas – to make:
Pasta     •    Chili   •    Quesadillas   •    Lentil soup    •    Tuna casserole
Fried rice    •    Sloppy Joes    •    Rice and beans
Migas con huevo (scrambled eggs with torn pieces of tortilla)
Roast chicken (leftovers can be used with pasta, fried rice, quesadillas, soups, etc…)
______________________________________________
One of my faves: TORTILLA SOUP! 
I don't have a precise recipe; I just kind of take a look in the fridge and toss stuff in!
onion     •    garlic    •    bell pepper    •    chicken stock (I try to make my own)
can stewed tomatoes (I often use leftover pasta sauce instead)     •    cooked chicken
black beans    •    frozen corn     •    seasonings: cumin, chili powder, s&p to taste
tortillas     •    lime     •    a little shredded cheese and cilantro for garnish
1. In a large pot, I saute the onion in a little vegetable oil.
2. Add the garlic and the bell pepper until it all softens.

3. Add the chicken stock and tomatoes; bring to a boil.
I often use leftover pasta sauce in soups. Lots of flavor!

4. Lower heat to a simmer and add the shredded chicken,
a can of black beans, and frozen vegetables, seasoning to taste.

5. Simmer for about 20 minutes or so.
6. Cut the tortillas into strips, and put a few at the bottom of each bowl.

7. Ladle the soup into the bowls, and squeeze a tiny bit of lime on top.
8. Garnish with a little shredded cheese and cilantro.

Ta-dah!
______________________________________________
Giveaway has ended.

What is your favorite budget-friendly meal?
Leave a comment below for your chance to win a $150 American Express gift card!
For extra entries:
Tweet about this giveaway up to once a day using the Tweet button, or copy: Share ur fave budget-friendly recipe 4 a chance to win $150 Amex GC from @RaguSauce at The Domestic Buzz! https://bit.ly/sJ621z #momstheword – 1 entry per day
Like The Domestic Buzz on Facebook. 1 entry
Follow Ragú on Twitter @RaguSauce. 1 entry
Like Ragú on Facebook: facebook.com/ragusauce. 1 entry
Entry period ends December 28th, 2011. US entries only, one person per household. Leave a separate comment per entry and a valid email address. Winner, chosen at random, has 3 days to claim their prize.
Disclosure: This post was created in connection with my appointment as an Ambassador in the Ragú® Mom's the Word on Dinner Program.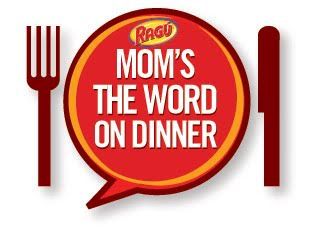 Go join the conversation at Ragu's Facebook page!