This is a sponsored post for SheSpeaks/P&G.
To think that by doing something as simple as pouring a capful of Downy Fabric Conditioner into a load of laundry that we could say goodbye to stretching, fading, and pilling, and hello to longer lasting clothes makes me wonder why I didn't start using this product years ago! I've been trying Downy Fabric Conditioner out all week with various loads of laundry and it really does make a difference in how my clothes, towels, and blankets smell and feel. It'll now become part of my laundry routine for sure!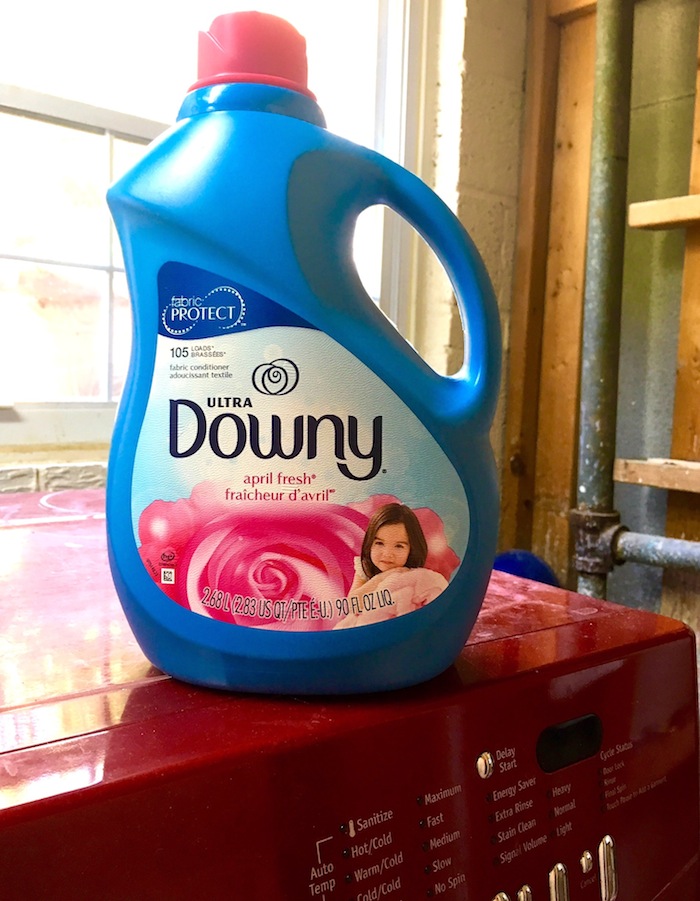 The benefits of using Downy Fabric Conditioner
Clothes stay fresh longer. The smell was the first thing my family noticed!
Colors stay true and resist fading.
Fabrics are softened for added comfort… perfect for cozy blankets!
Towels and blankets are protected from pilling and fuzz. This keeps them looking like new longer!
Clothes bounce back to their store-bought form instead of losing their shape. Great for my kids' stretched out tees!
Helps prevent annoying static!
Two words: Less. Wrinkles. This means less work for me, because ironing is not my favorite.
How Downy Fabric Conditioner works
I had to look into the science behind Downy and the importance of fabric protection before deciding if this is a product I needed to add to my laundry routine. You see, during a typical wash cycle, your clothes get pulled, stretched, and rub together quite a bit. You can, of course, wash clothes on a gentle cycle, but sometimes this isn't enough. Downy conditions, strengthens, and lubricates each fiber in the fabric of your clothes to protect it from the friction and agitation of the washing cycle.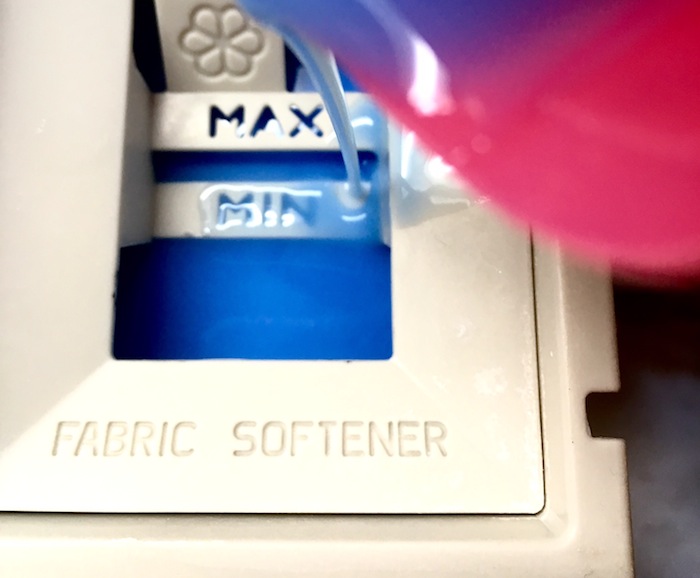 In addition to using Downy and washing on a more gentle cycle, I've found that the following also helps extend the life of our clothes:
Treating stains promptly. I'm more likely to get it out if a stain doesn't set!
Turning garments inside out before washing. This helps with fading and protects printed and/or embellished t-shirts.
Wearing clothes more than once before washing. Getting my kids to understand this is next to impossible, but we're working on it!
Being aware of what garments have zippers, buttons, and hook-and-eye closures and fastening them. I ruined a lacy shirt once because a hook from another blouse got caught in it and snagged it! 🙁
Washing in cold water and drying on low heat.
Learning basic sewing skills! If you know how to mend a small hole or sew a button, you're more likely to keep that garment that others might just throw out.
It's important for me to do all I can to make mine and my family's clothes last long and feel like new because we just don't have the means to buy new clothes all the time! Plus my older daughter passes all her clothes down to her little sister, which is even more of a reason to do my best to ensure the clothes stay in great shape. It makes so much more sense to take care of what we already have than to waste money (and time) shopping for something new.
See for yourself what a difference Downy Fabric Conditioner makes for your clothes! You can purchase it at Walmart for everyday low prices. It's safe for all washing machines, including HE (high efficiency) washers like mine. Click here for more information.
What do you do to keep your clothes looking like new?