To celebrate Multicultural Children's Book Day, we were sent the book "The Magic Poof" to read and share with you all.
It's a sweet tale about a little girl named Ange-Marie who has a very unique best friend – the magical giant poof of hair on her head! The first of a series, the book introduces us to the mischievous Poof with playful illustrations and a relatable story about a child preparing for picture day.
Maura could definitely see herself in Ange-Marie. They're both 7 years old, and while she doesn't have Ange-Marie's poofy hair, Maura's hair definitely has its own distinctive personality… it never does just what we want it to do. It's always sticking up every which way, as it gets very staticky, especially now during the cold months. Come to think of it, I can't believe I've never taken a photo! Maura's learned to laugh it off and just live with it, because the more she tries to pat it down, the more it misbehaves! A lot like the Poof.
Stephen Hodges's "The Magic Poof" is well-written, beautifully illustrated by T. Kyle Gentry, and leaves you feeling all warm and fuzzy with its positive messages about self-esteem and friendship. I like that it encourages children to embrace their unique qualities and accept themselves (and others!) as they are.
In fact, it served as a conversation starter, as after reading the book Maura and I talked about how everyone's hair and skin color is different, but how this makes us all special and one-of-a-kind. An unexpected benefit? Maura didn't complain quite as much when I brushed her hair this morning. 😉
Maura can't wait to read more about the Magic Poof's adventures! We're looking forward to reading future books in the series. She has a friend that looks a lot like Ange-Marie, and wants to share the book with her before we donate it to her school's library so more kids can enjoy it as well.
For more information on "The Magic Poof"…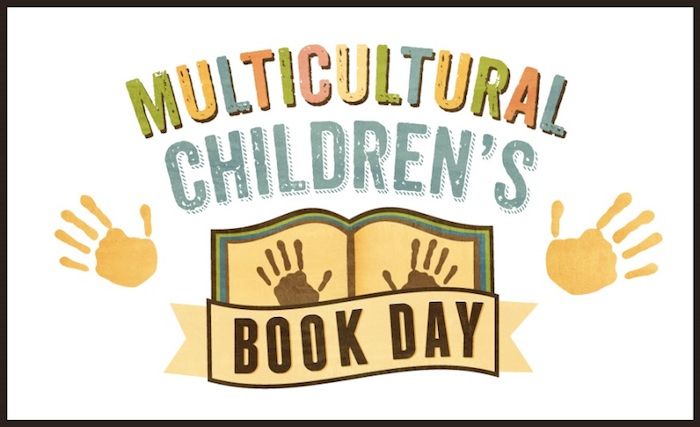 Ways you can help us celebrate Multicultural Children's Book Day
•    Visit The Multicultural Children's Book Day website and view the book lists, reading resources and other useful multicultural information.
•    Visit the Multicultural Books for Kids Pinterest Board for more reading ideas.
•    Have children bring in their favorite multicultural book to school and share it with the class.
•    Engage with the #ReadYourWorld hashtag on social media – Facebook.com/MulticulturalChildrensBookDay and @MCChildsBookDay on Twitter).
•    Create a Multicultural Children's Book Day display in your child's classroom or library.
•    Visit The Multicultural Children's Book Day website on January 27th to view and participate in the huge blogger link-up, multicultural book reviews, giveaways and more!
Despite census data that shows 37% of the US population consists of people of color, only 10% of children's books published have diversity content. Using the Multicultural Children's Book Day, Mia and Valarie are on a mission to change all of that. Their mission is to not only raise awareness for the kid's books that celebrate diversity, but to get more of these types of books into classrooms and libraries. Another goal of this exciting event is create a compilation of books and favorite reads that will provide not only a new reading list for the winter, but also a way to expose brilliant books to families, teachers, and libraries.
The Multicultural Children's Book Day team hopes to spread the word and raise awareness about the importance of diversity in children's literature. Our young readers need to see themselves within the pages of a book and experience other cultures, languages, traditions and religions. We encourage readers, parents, teachers, caregivers and librarians to follow along with the fun book reviews, author visits, event details, a multicultural children's book linky and via our hashtag (#ReadYourWorld) on Twitter and other social media.
MCCBD is collaborating with Children's Book Council to highlight wonderful diversity books and authors on an ongoing basis all year. A special thank you to them for their contributions and support!
MCCBD is also partnering with First Book to offer a Virtual Book Drive that will help donate multicultural children's books through their channels this week. We want to help get diversity books into the hands of kids who need them most and now we have a way to do it! The Virtual Book Drive is LIVE and can be found HERE.
The co-founders of this unique event are Mia Wenjen from Pragmatic Mom and Valarie Budayr from Jump Into a Book/Audrey Press. There are also 9 co-hosts. You can view them here.
And a HUGE thank you to MCCBD's 2015 Sponsors:
#ReadYourWorld Twitter party
Join us for a Multicultural Children's Book Day Twitter Party on Tuesday, January 27th at 9pm EST. Use hashtag #ReadYourWorld for the chance to win 10 book packages. By the way, Platinum Sponsor Wisdom Tales Press is hosting a book giveaway on their website that anyone can enter. The winner will receive 6 Wisdom Tales books of their choice!