This post is sponsored by Certifikid.
Every morning I get an email from Certifikid and scroll through it as I sip my coffee, looking for ideas of things to do with my kids. A free resource for BIG savings on family-friendly activities and fun in the Baltimore and DC Metro areas, Certifikid is a locally-owned website that provides the best experiences and deals, perfect for moms like me that are looking to create memories for their kids on a budget!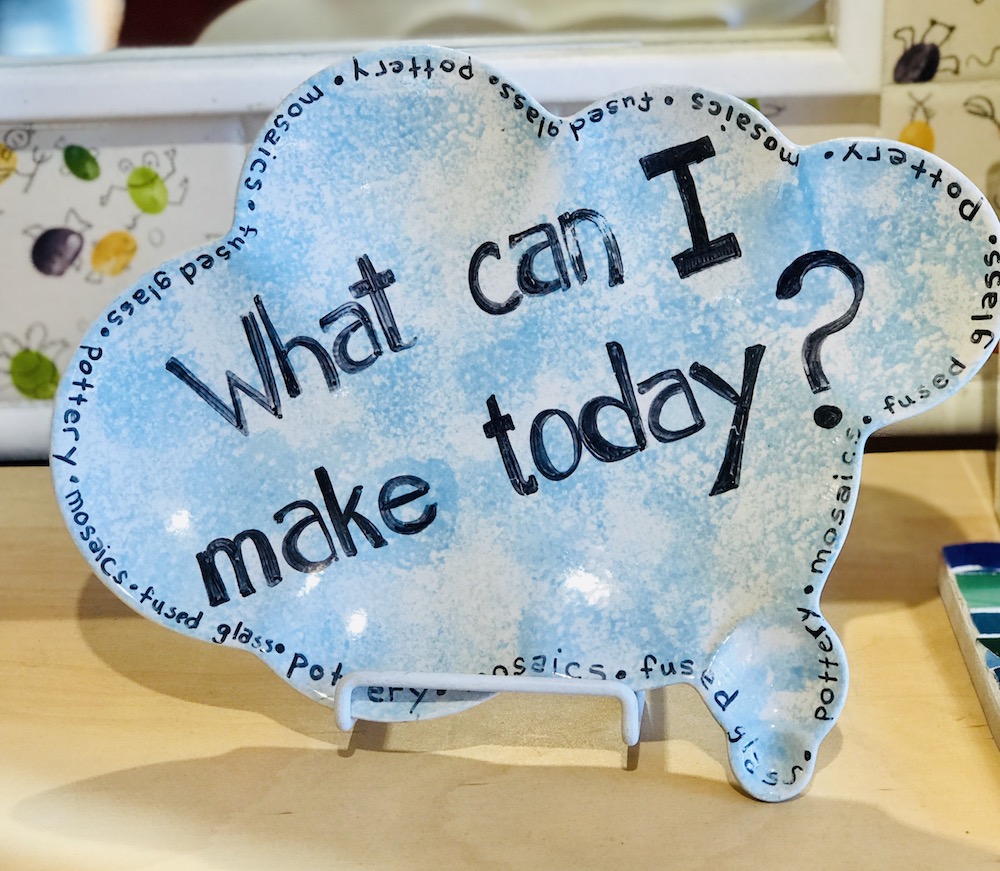 Over winter break, I decided to surprise Maya and Maura with a visit to All Fired Up in Cleveland Park, a beautiful neighborhood in Washington, DC. All Fired Up offers a paint-your-own pottery experience with a huge inventory of items to paint. At 11 and 14 years old, the girls are at that age where many times they'd just rather stay home holed up in their rooms than spend time with mom and dad, but they LOVE to paint pottery, or paint anything for that matter, so I knew this would go over well.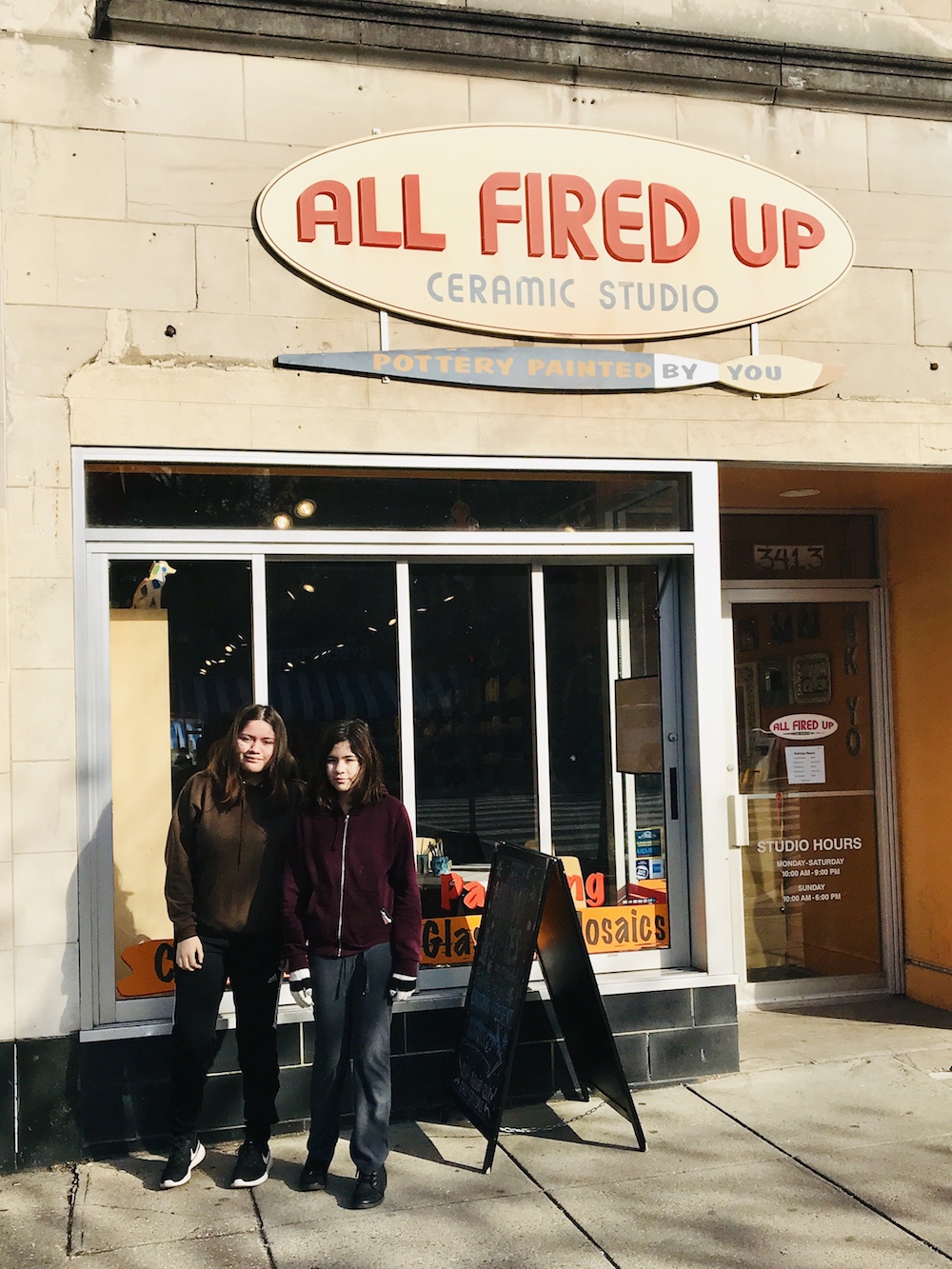 We decided to take the Metro into DC, since there's a station across the street from the studio. When we arrived, all I had to do was present our Certifikid vouchers on my phone. You can print them, too.
A staff member explained how the process works and we picked a table to sit at. The girls immediately ran over to pick an item to paint. There's an entire wall lined with shelves full of different pieces! From cups and bowls of all sizes, to seasonal decor, I think making this decision was the hardest part… it took them almost half an hour to make up their minds.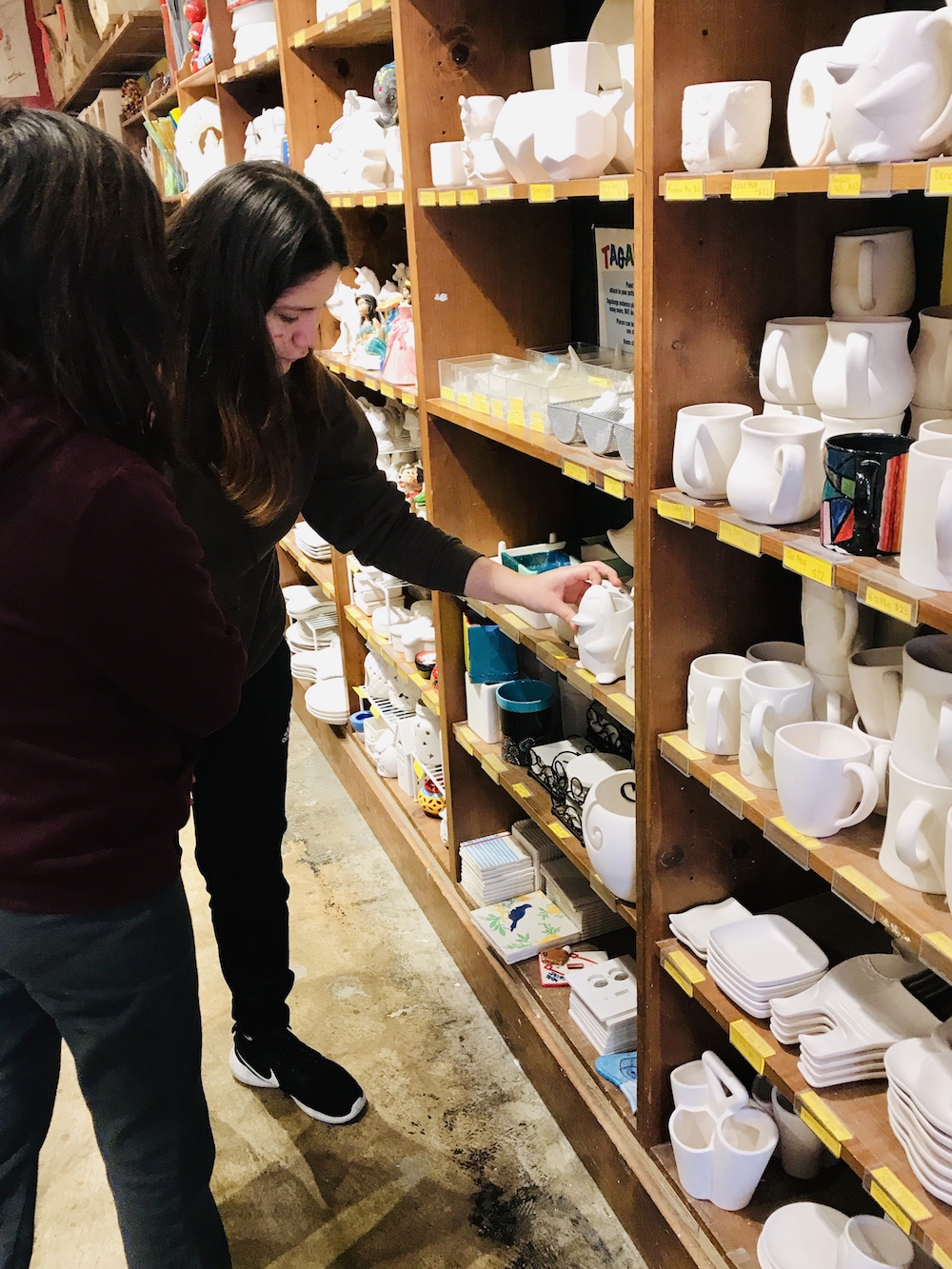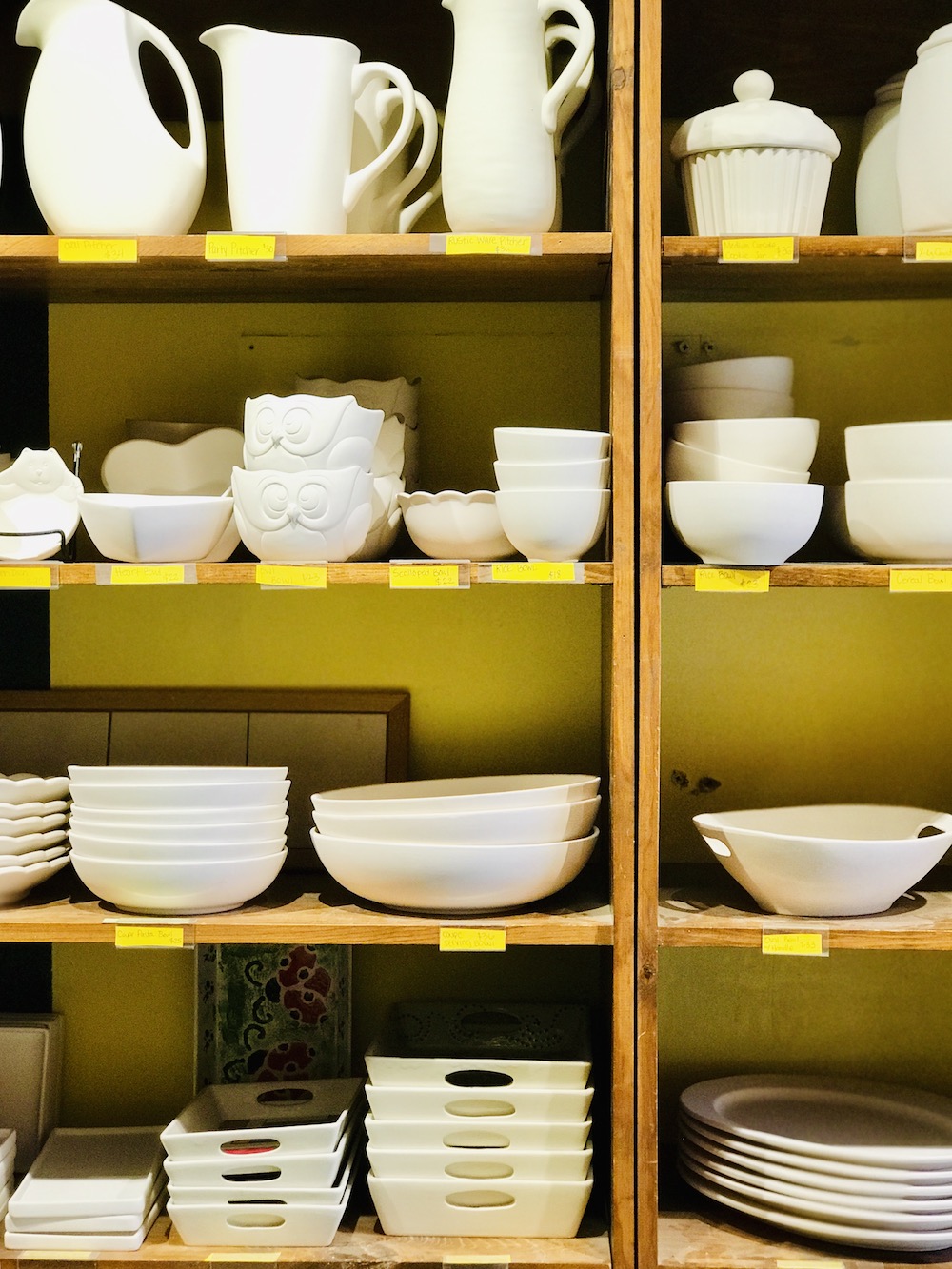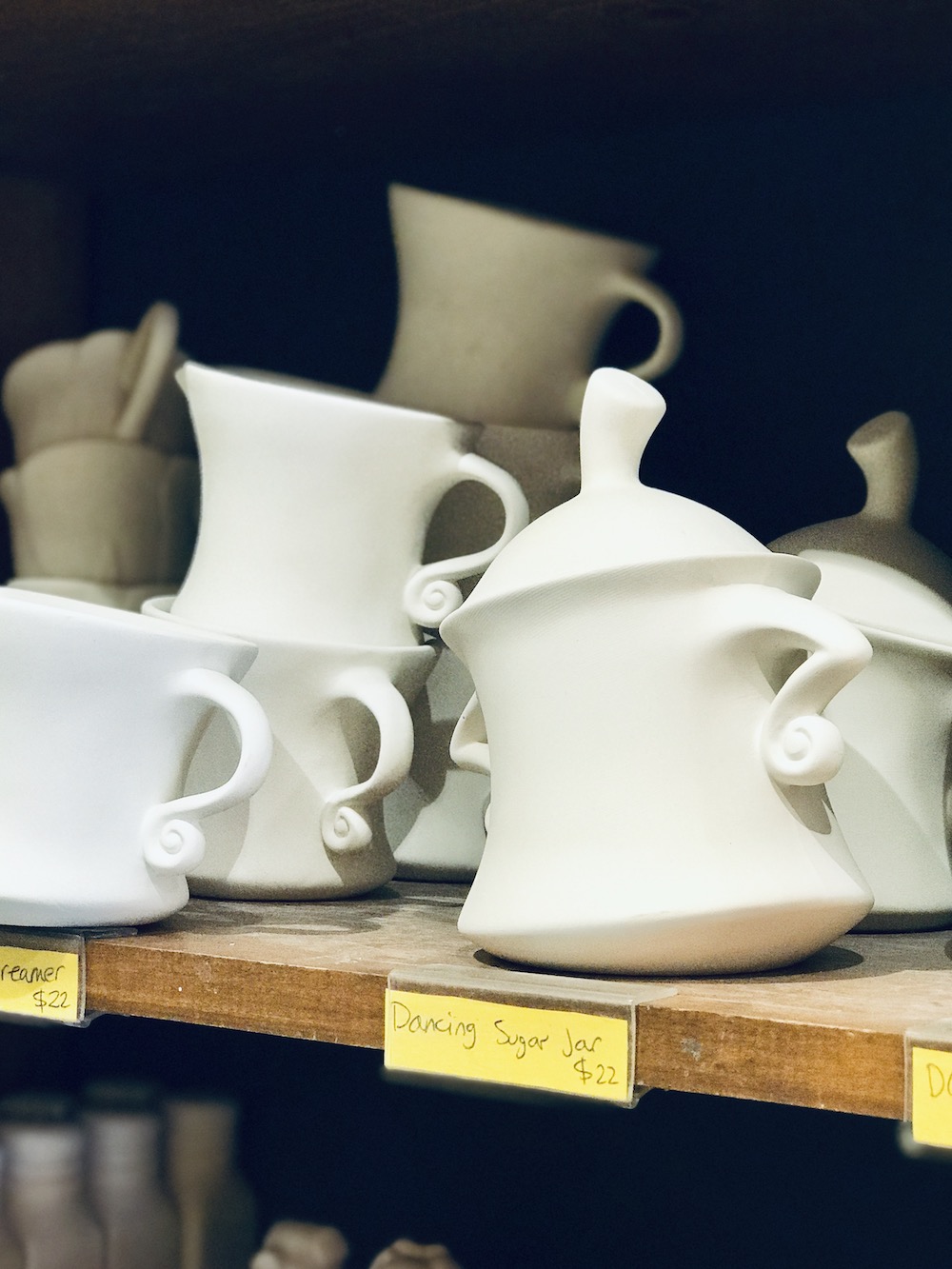 What's great is that you get unlimited studio time and ALL the paint and supplies you need — you pay only for the price of the item you select. This price includes the pottery itself, instruction, paint, studio time, glazing, and the firing, too! The girls each had $20 to spend, so they chose a piece as close to that price as possible since the entire Certifikid voucher must be used at one time. 
Maura chose a cute little bird luminary. Maya is more practical and wanted the largest surface to paint for her buck, so she opted for the biggest vase she could find at our desired price point.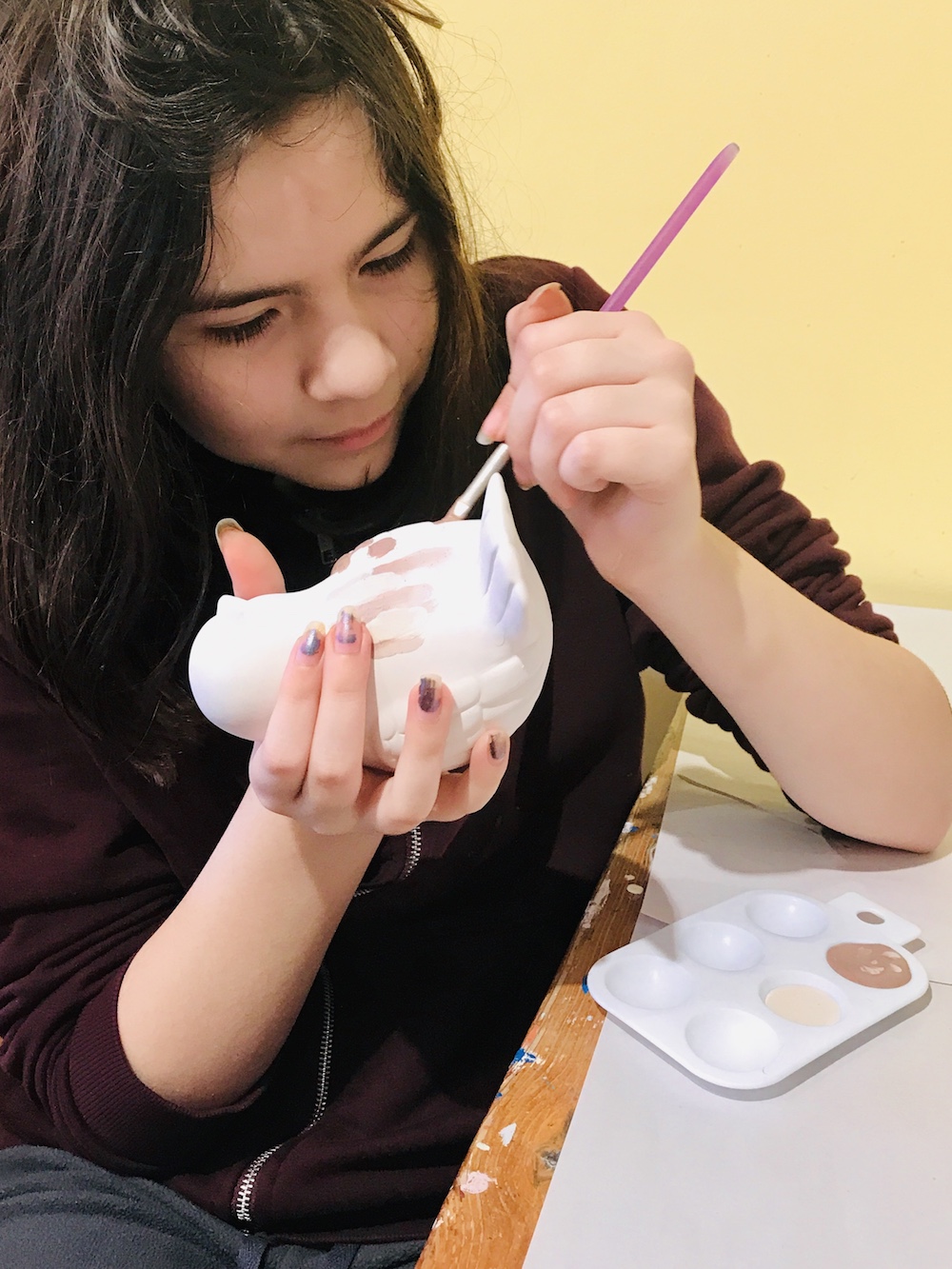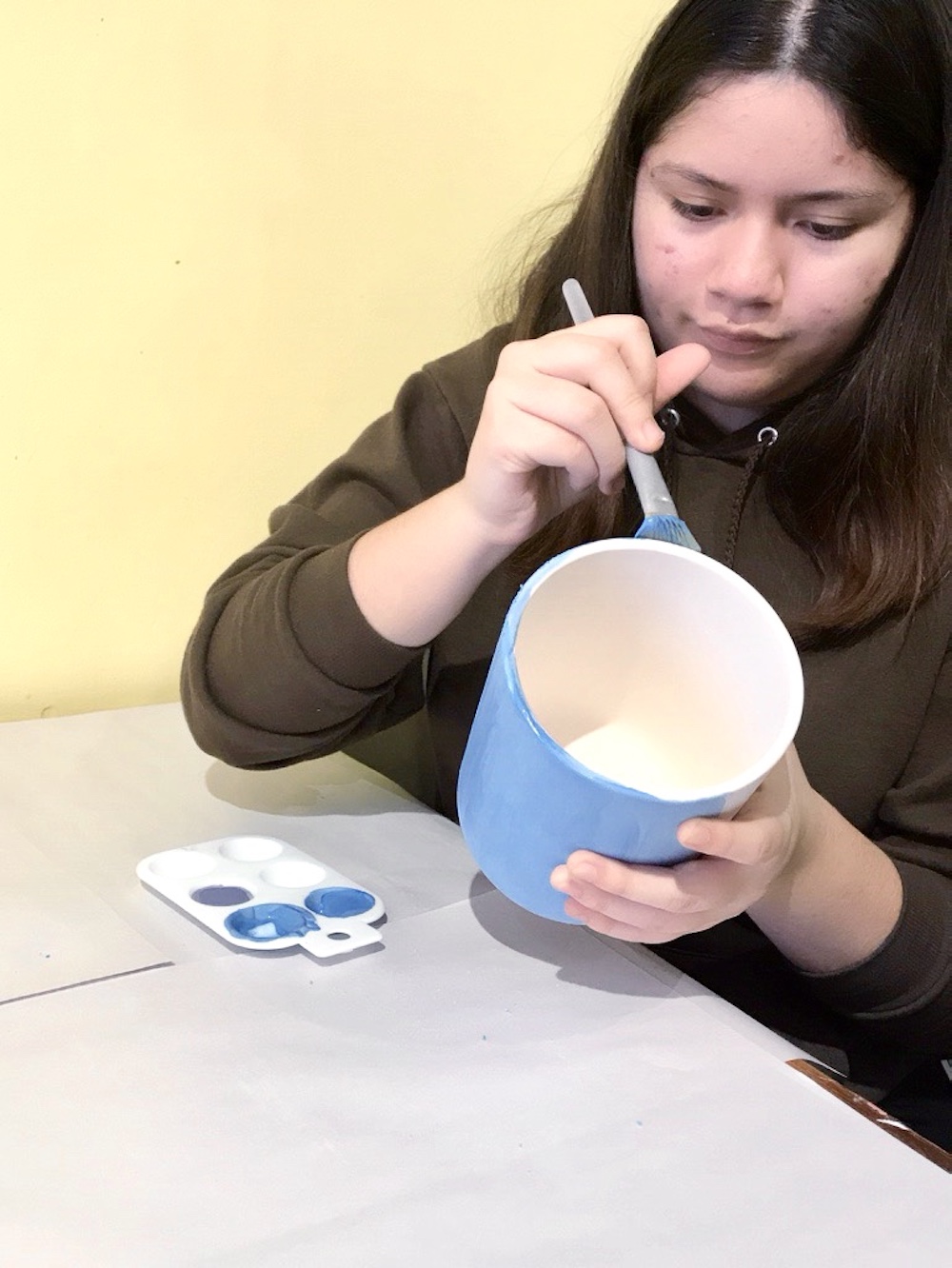 Then it was time to paint! There are finished pieces on display and tons of idea books to look through for inspiration, as well as many glaze colors to choose from (including puffy and glittery paints!) and stencils, stamps, sponges, and other supplies to try different design techniques. A friendly staff member was always around to answer questions.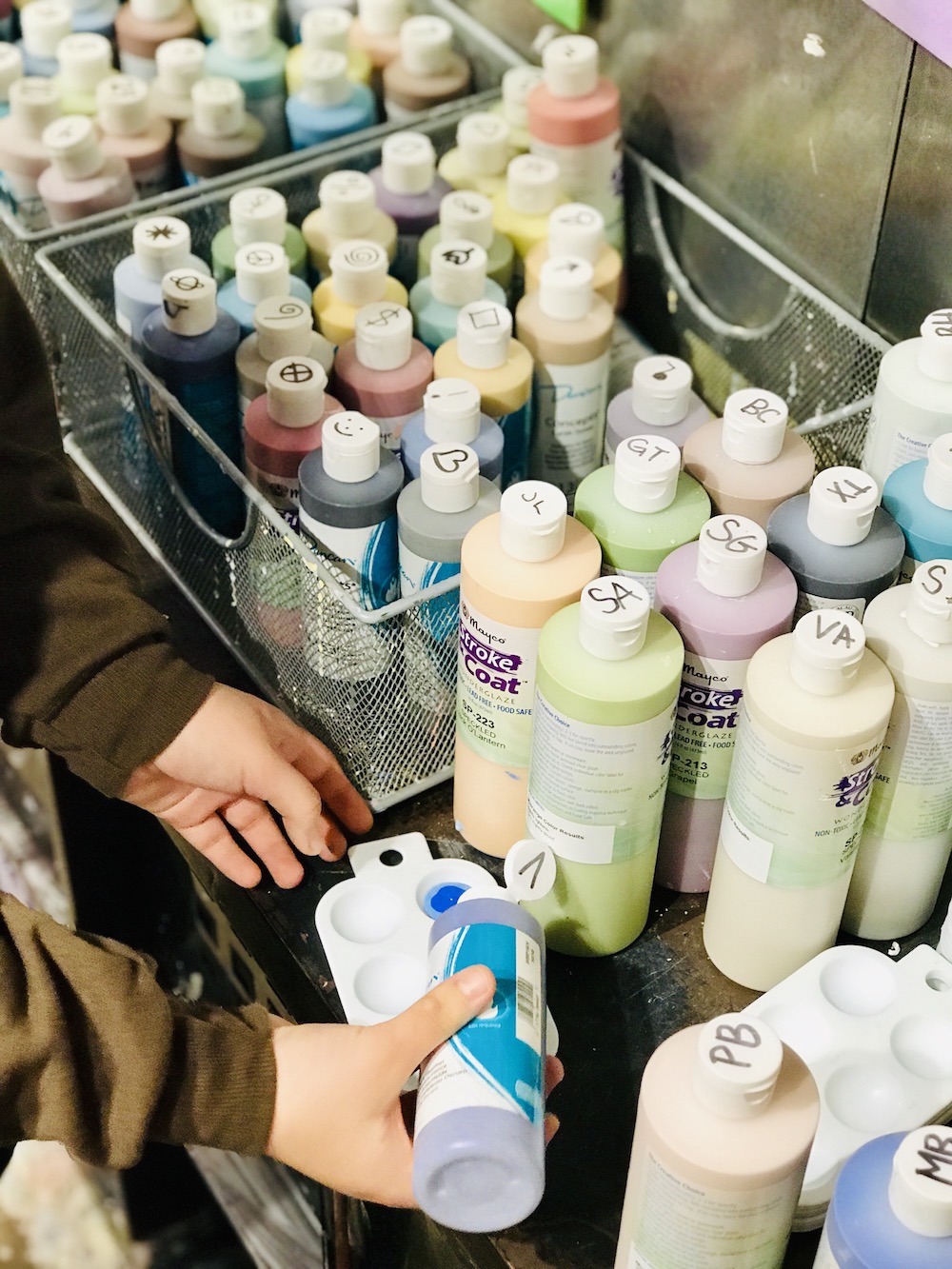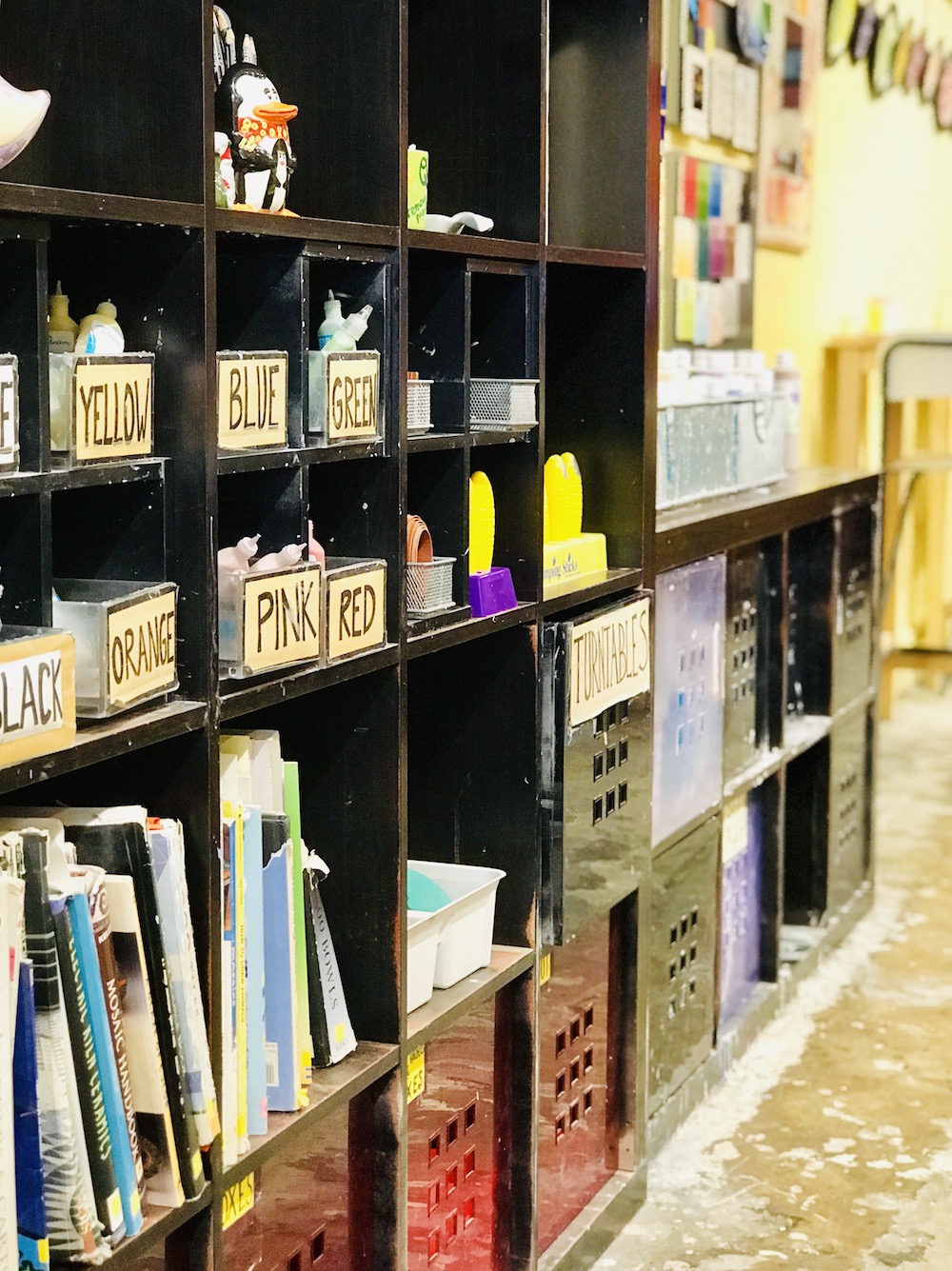 The glazes are nontoxic and lead free, so even the littlest kids can participate, plus it all washes out of clothes so making a mess isn't an issue! The girls took a good 2 hours to complete their projects. While they were painting, I filled out a worksheet with all our information and when we finished, just left the pieces on the table. Their pottery cost just over $20 each, so I paid the difference before leaving and got a receipt, which is all that is needed to pick the projects up. Pottery is usually ready in a week, but because of the holidays the turnaround time is a little longer right now.This really was a fun way to spend an afternoon together!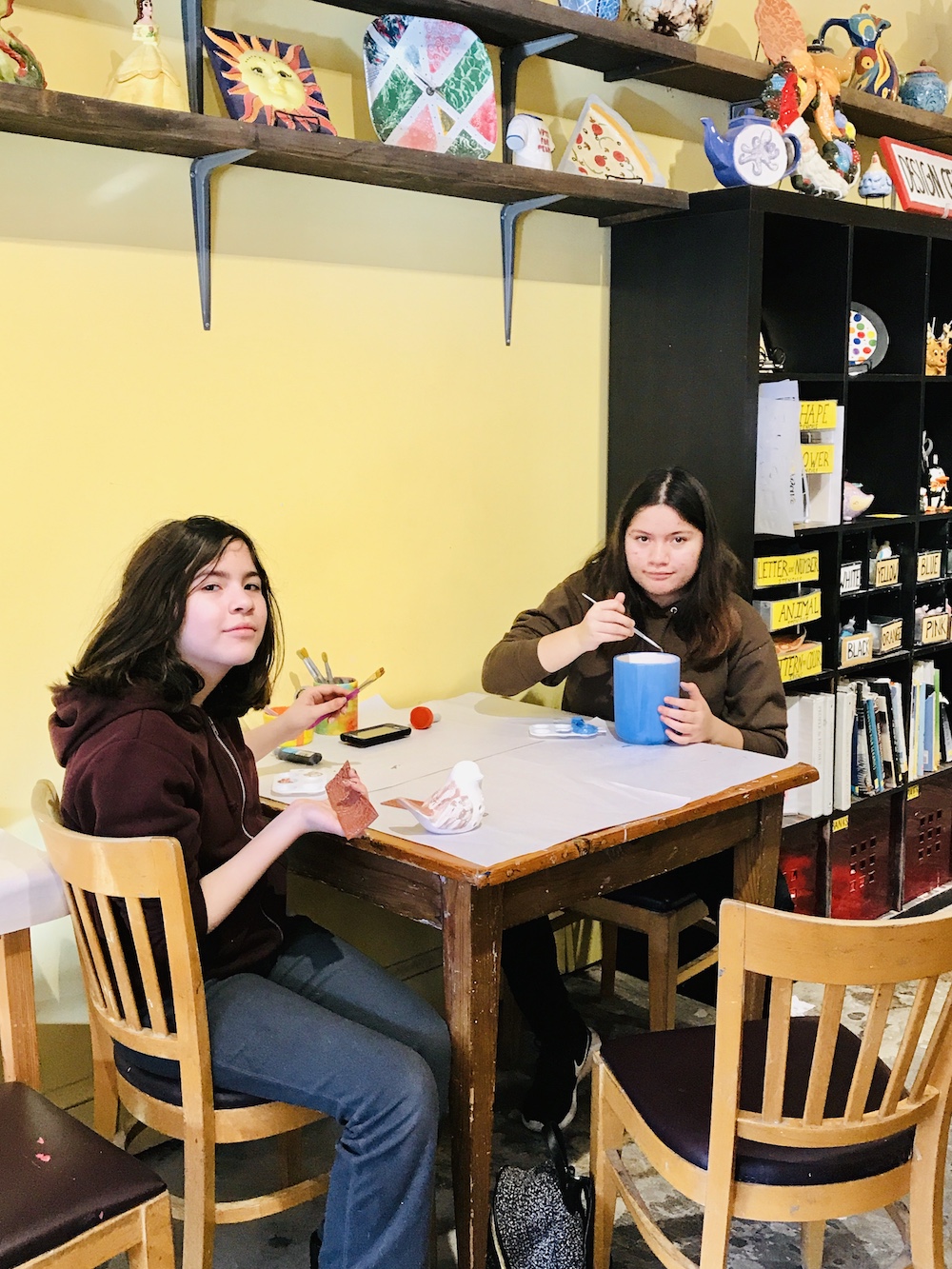 Since it was getting dark by the time we walked out of All Fired Up, we decided to go see ZooLights at Smithsonian's National Zoo, which is just down the street. It's something we do every holiday season. The zoo, along with all the other Smithsonian museums, has since closed due to the government shutdown, though.
SIGN UP!
Right now All Fired Up is offering CertifiKID subscribers a deal for $10 for $20 worth of Paint Your Own Pottery on weekdays. 50% off is a bargain for sure! You can buy up to 5 vouchers per family, so you can take your friends and family along… thought I'm honestly tempted to go by myself this week now that the girls are back in school, haha! They'd KILL ME! But I find painting so relaxing.
Can't wait to pick up our masterpieces later this week and see how they turned out! Check out this and all the other activities available on CertifiKID right now. You can subscribe FREE to save up to 80% off local family favorites delivered to you daily via email – entertainment, classes, camps, getaways, parties, restaurants, and more!