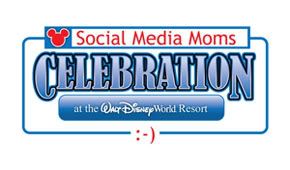 We're going to Disney! Again. I don't know how it happened, but for the third year in a row, I'm taking my family to the Social Media Moms Celebration at Walt Disney World.
As much as I want to, I haven't told the girls yet. If I tell them too early, they bug me every.single.day. "Are we going to Disney World today? Tomorrow? Next week? I want to go to Disney World nowwwwww." Last year I told them at Christmas. They opened a box filled with Christmas ornaments and inside the box I had written "We're going to Walt Disney World!" They squealed with happiness, of course, but by February the excitement had dissipated, and our trip wasn't until March.
I've debated waiting until the morning we depart and literally running into their room and telling them, "Wake up, we're going to Disney World!" but I'm not sure how they'd react. That would be fun to get on video, though, wouldn't it? And it sure would make packing so much easier.
So while I continue to go back and forth about whether or not I'm going to tell them, I will (silently) countdown the weeks until our trip to WDW with a weekly Disney family night, kind of like 'Family Game Night', but with a Disney theme. Some ideas I have in mind:
Eat Disney food! Recreate a fun recipe you tried at WDW (Dole Whips… mmm!), or put a Disney spin on a family favorite. Mickey Mouse pancakes are pretty easy to make, as is a Mickey-shaped pizza. There are some great recipe ideas at Disney Family.com. If starting from scratch isn't your thing, I've seen Kraft Mac 'N Cheese with different Disney characters, and sometimes you can even find special Disney cereal.
Do a craft! Make luggage tags, an autograph book (they're expensive in the parks!), paint matching t-shirts, etc.
Play a game! Lately, we've been playing Disneyland Adventures for Xbox Kinect almost every day. It's so fun. For Wii, there's Epic Mickey, Disney Princess: Enchanted Journey, Tangled, and Toy Story Mania. And for both consoles, Disney Universe, Cars 2, and Toy Story 3. Don't forget board games, too! My daughters' favorite is Pretty Pretty Princess, Cinderella edition, by Hasbro.
Watch a movie! I like to record movies on the DVR. Just in the next week, for instance, on Disney Channel you can find The Lion King on Sunday, 101 Dalmations Monday, Monsters Inc. on Tuesday, etc. If you have Netflix, add a bunch of your favorite Disney flicks to your queue.
Wear Disney PJs! My girls probably have enough Disney Princess night gowns to wear a different one every night of the week. DisneyStore.com frequently has great sales on them.
Read a story! I never realized how many Disney books we had until I started pulling them all off the bookshelf. Easily a couple of dozen, if not more. Disney Digital Books are fun, too!
Your kids will surely be dreaming of Disney after all that! 😉
YOUR TURN: Do you count down to your Disney trips in a special way? Please share!