Maura, my baby, is turning 5 this year. How fast the years go by! I still remember how fun it was to feed her… and to watch her feed herself!
How messy can she get? I thought. I don't really need to go find a bib, do I?
Yes, I did. I turned around for a second and food was everywhere. She loved eating with her hands, and still does to this day.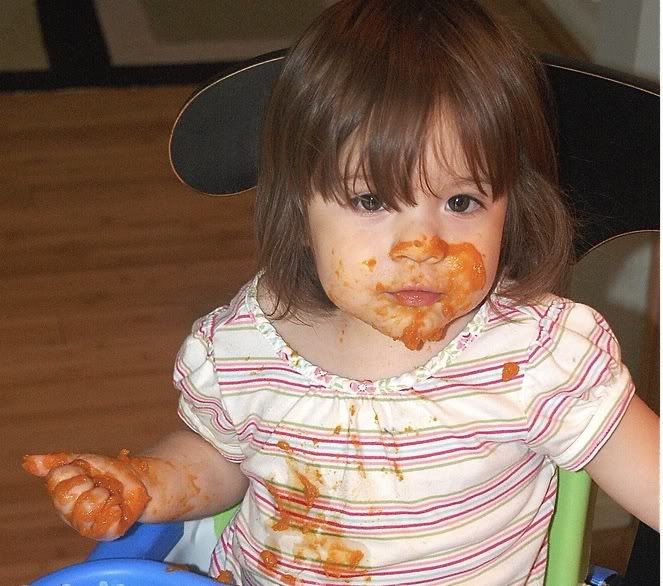 There are some really cute baby items out there, including these bibs by Embelle, available at Target. That doctor bib? Love! And how cute would it be to put the tux on your baby boy while feeding him at a wedding? Adorable.
BUY IT!
There's a great coupon for $1 off the purchase of two Embelle bibs at Target, good through April 5th, while supplies last. You'll have to type in your zip code to see if it's available in your area.
Visit www.embellebaby.com to see more products from Embelle, and be sure to "like" their Facebook page.
Disclosure: I was compensated for this post through a Global Influence campaign, but all opinions are my own.