Summer. Time to bare some skin, even if you don't really want to… it's just too darn hot to wear any clothes! That said, you want your skin looking its best. Here are some tips. I DARE you to BARE!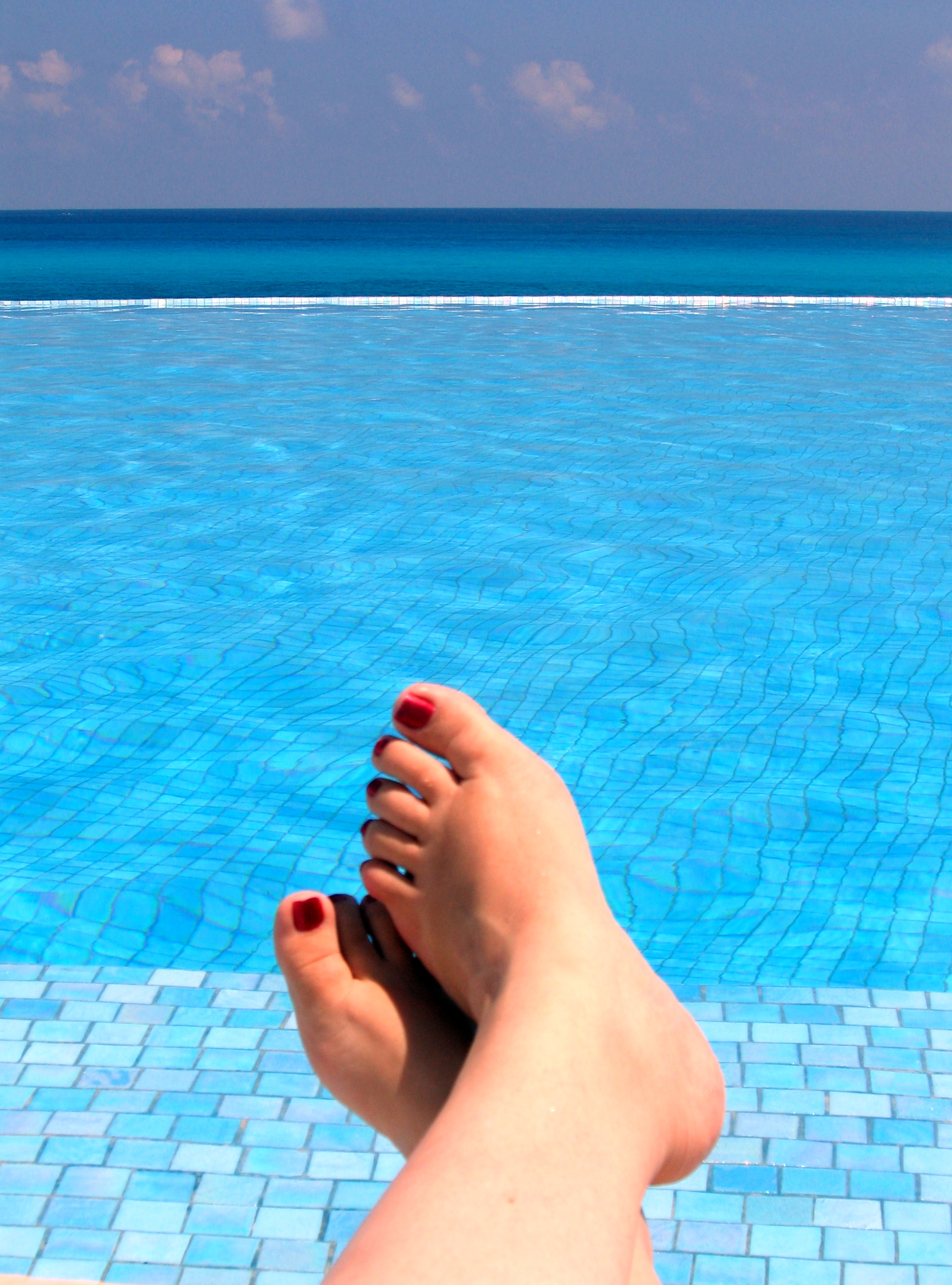 Protect your skin. My #1 tip is simple… use sunscreen every day! If you must tan, fake it with a self-tanning spray or lotion.
Drink tons of water! Stay properly hydrated, and your skin will show it, looking nourished and glowing. Water flushes out all those toxins.
Cleanse. I sweat so much in the summertime that I'm always taking multiple showers a day. A good cleanser is so important to remove all the dirt and gross pollutants from your skin.
Exfoliate. Getting rid of that yucky dead skin once or twice a week will make your skin brighter! Give your skin a little scrub, and your feet will look sexier in those pretty new sandals, your arms and legs, more smooth. Plus, your skin will just drink up moisturizer (my next tip!)
Moisturize. There's nothing better than having skin as soft as a baby's bum! Right after you bathe or shower, apply moisturizer all over your body. Wearing a tinted moisturizer on your face instead of foundation is a good idea, too.
Minimize stress. I don't know about you, but stress level shows through my skin. I tend to break out a lot and just not look so great. Ugh. So take some time to relax. Easier said than done, I know!
Don't forget to check your pits! So many of us are wearing tank tops, but we often forget that people can actually see what's under there when we raise our arms. Shave. Plus, you can't forget the stench of underarm sweat on a hot summer day! Stay dry and mask any odor with a good deodorant, like Dove's Clear Tone Deodorant with 24-hour odor and wetness protection.
So, go on… rock those bathing suits, tank tops and sun dresses!
Disclosure: I was compensated for this post as a member of Clever Girls Collective. All the opinions expressed here are my own.