This is a sponsored post in collaboration with Nature's Bounty.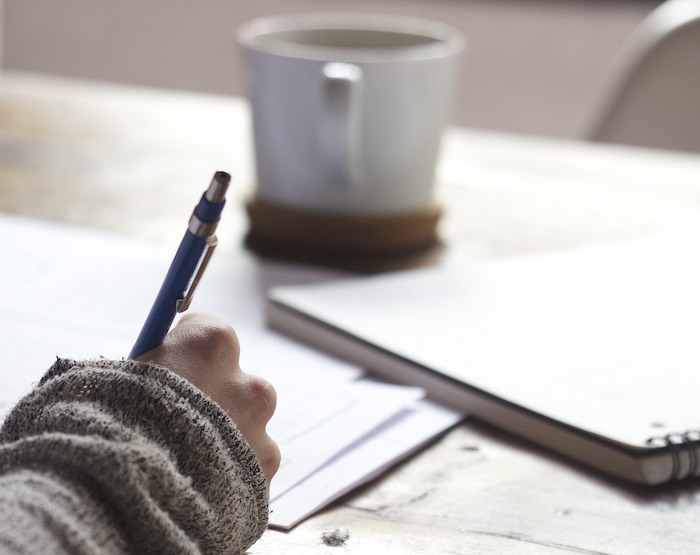 Now that I'm in my mid-thirties, I'm noticing more and more that people are always full of great advice for their former selves. "I wish I could tell my younger self…" so many things, if only I had a time machine! Ha! That said, it's easy to focus on the past, but what about the future you? That's what really matters.
It's no secret that if you take care of your mental, spiritual, emotional, social and physical health now, your efforts will pay off later. That's what I tried to focus on when writing a letter to my Future Me…
Dear Future Me,
I hope that by now you've learned that it's okay to put yourself first. That's something I'm struggling with, but I'm making myself a priority by making some time for myself each day. I'm eating clean, making sure I get enough sleep, and taking my vitamins. Exercise… well, walking the dog counts, right? It's never too late to get active, though. I bet keeping up with the grandkids is hard work!

Future me, take care of yourself. I promise to take care of myself, too, because I know the choices I make today will affect you, and when you read this, I want you to be proud of how far you've come. You may not be a kid anymore, but don't let that stop you from staying forever young at heart. And lastly, a quote that I read today – "Don't look back. You're not going that way!"

Much Love,
Younger Me  

P.S. – Aren't you glad I wore sunscreen every day?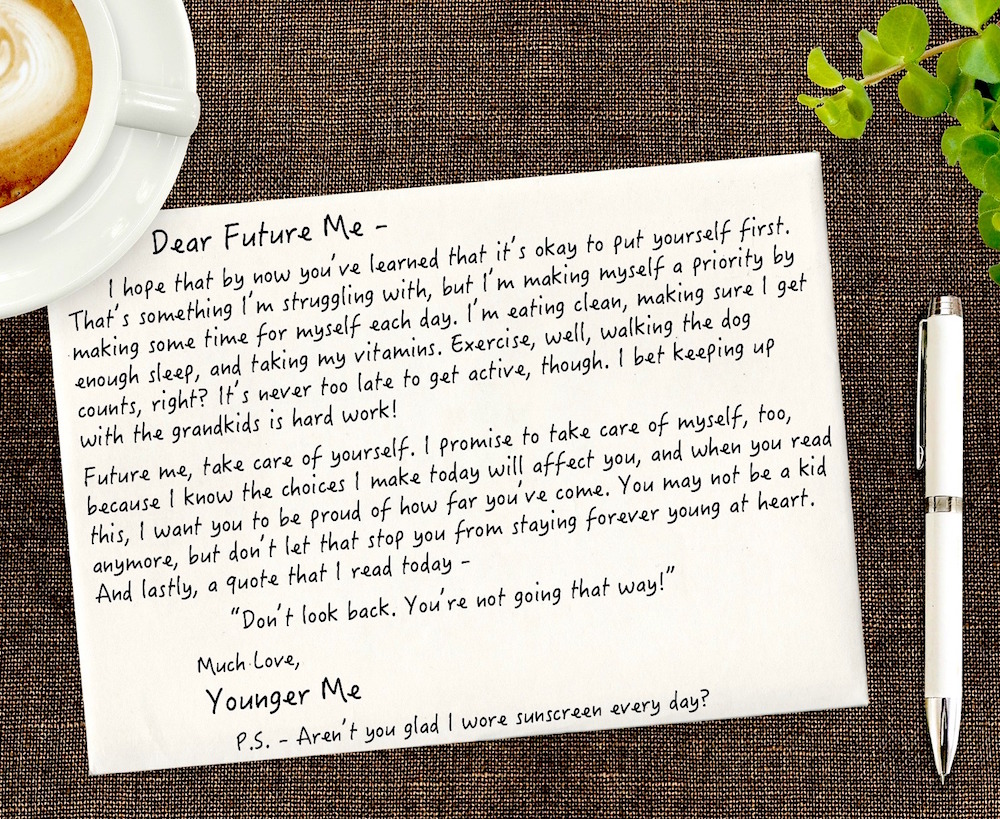 I'm committed to eating well, getting plenty of sleep, and am working on getting more active, but that's not always enough. Being a vegetarian, I know I may fall short on some important nutrients that are found in animal products. Vitamin B12 is one of them, so I take a supplement regularly. I love Nature's Bounty Vitamin B-12 quick dissolve tablets that you just place under your tongue. I notice it makes a big difference in my energy level! Calcium is another vital nutrient I worry about, as are Vitamin D and Zinc. This is why I take a multivitamin, too. It covers all my bases! Nature's Bounty combines the latest breakthroughs in nutritional science with the finest ingredients, to provide supplements of unsurpassed quality and value that support all areas of health.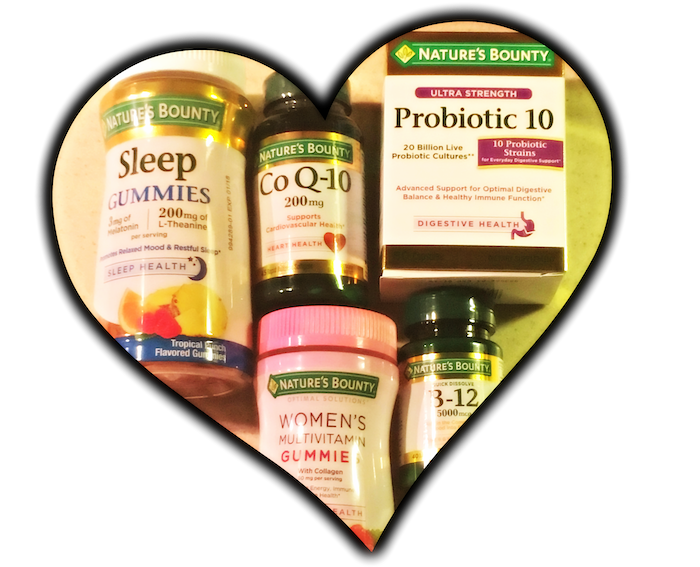 Nature's Bounty is here to support you on your journey to a healthy future by encouraging people to think about their overall health and well-being, and take realistic steps today towards achieving that healthy tomorrow. With nearly 50 years of experience, Nature's Bounty knows you're always better off healthy. We all are.
Enter the #DearFutureMe sweepstakes &
make a commitment to your healthy future!
See that letter I wrote my Future Me up there? It's a wonderful exercise, yes, but it's also an entry into an awesome sweeps! Prizes include a Better Off Healthy prize pack valued at over $2,400 – a year's supply of Nature's Bounty vitamins and supplements, a Fitbit Surge™ Fitness Superwatch, a 1-year gym membership and a Mary Lou Retton signed Sports Illustrated cover. If you win, the Future You will certainly thank you! Plus by sharing your commitment on your social channels, your friends and family can support you along the way.
To enter the #DearFutureMe sweepstakes, take a photo of a letter you write to yourself, or upload a photo with a caption that captures your personal commitment to a healthier future. You can enter the sweepstakes by uploading your entry to https://naturesbounty.votigo.com/dearfutureme or you can post your entry on Twitter or Instagram with the hashtags #DearFutureMe AND #Sweepstakes by December 10th, 2016.
What would you tell your future self?