For the kids:
I love giving my girls a holiday-themed book every year. We pack them up with all the Christmas decorations, so pulling out the collection and reading in front of the fireplace is something really special that we look forward to. Usborne Books offers some really great books for any season. I hosted a party about a year ago or so, and got an entire library of wonderful books out of it. Kristie, a wonderful Usborne Books consultant, has a great blog with lots of gift ideas and promotions. Two of our favorite Usborne holiday books: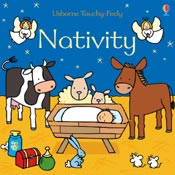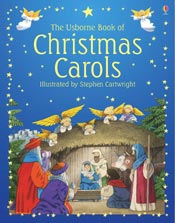 For Mom: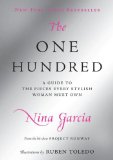 One of my favorite books of the recent months is The One Hundred, by Project Runway judge and fashion magazine editor Nina Garcia. It's meant to be "A Guide to the Pieces Every Stylish Woman Must Own" and I think it really accomplishes that.
Nina provides a list of her favorite items, most classic pieces that I agree with. Her writing style is enjoyable, and the illustrations are fantastic. I usually don't judge a book by its cover, but the cover of this one is beautiful! It would be a great gift for just about any woman in your life!
The One Hundred inspired me to take a look at what I have in my closet. I only own a handful of the articles on her list, so I still have a lot to work on. If you're in need of a little fashion inspiration, pick it up on Amazon.com or at your local bookstore!
For Dad: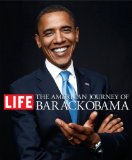 For years Americans have turned to LIFE Magazine to provide us with an inside look at some of the most important events and people of our time. In The American Journey of Barack Obama, the editors of LIFE focus on our now President-Elect, Barack Obama. You get a glimpse of his entire life in beautiful photos, from his boyhood, to his years in Chicago and Washington, up until as recently as August of this year. Included is a narrative biography with a lovely foreword by Senator Edward M. Kennedy, and essays by some of LIFE's finest writers.
The American Journey of Barack Obama wouldn't only make a great gift for Dad, it would be a wonderful book for just about anyone. You can find it on Amazon.com or at your favorite bookstore… or try your luck at WINNING a copy right here! Just leave a comment telling me what one of your favorite books is at the moment.
US entries only. Please leave a valid email address or blog URL in your comment. This contests ends at 11:59 pm EST on December 12th, 2008. Winner will be chosen via random.org, and has 48 hours to claim their prize.