I've amassed quite a substantial library of children's books over the years, but I never seem to have enough by Latino authors! This is why I was excited to participate in Latinas 4 Latino Literature Blog Hop, where 20 Latino authors and/or illustrators were partnered with 20 Latina bloggers for guest posts on their respective blogs, all in celebration of Día de los Niños, Día de los Libros on April 30th. (Día is a nationally recognized initiative that emphasizes the importance of literacy for all children from all backgrounds.)
Not only have I been introduced to some amazing authors through this fantastic blog hop, but you also have the chance to WIN more than 35 books for your favorite school or library! Be sure to read all the way to the bottom of the post for details about the giveaway. The following is an article by author Irania Patterson…
What is essential is invisible to the eye
When I was a child my favorite book was The Little Prince written by the French writer, poet, and pioneering aviator Antoine de Saint-Exupéry (1900–1944).
I have to admit that I did not like the fact that the main character, El Principito, was a boy; being a girl, I wanted it to be the Little Princess, La Princesita, instead.
The poetic tale is the most read and most translated book in the French language, and was voted the best book of the 20th century in France. Translated into more than 250 languages and dialects, it is definitely one of the bestselling books ever published.
The narrator, an airplane pilot, crashes in the Sahara desert. As he is worrying over his problem, he is approached by the little prince, a blond boy who comes from Asteroid B612. After his encounter with his love the rose, El Principito set out to explore other planets to cure his loneliness.
Before reaching Earth, he met some very odd people: a king, a conceited man, a drunkard, a lamplighter, a geographer… Finally on Earth he met the fox, who shared with him this words that up to this day live in me. "What is essential is invisible to the eye."
The first time I read the book, I said to myself "I want to be a pilot girl to discover the world"
The second time I said "I want to become like the Rose in the story to learn to be loved.
The third time I really wanted to be like the fox in the story to learn to be a loyal friend.
The fourth time, now close to being a quinceañera, I wanted to understand the thoughts of foolish, narrow-minded adults, including the king in the book with no subjects, who believed himself the most admirable person.
Close to being recognized as an adult, and afraid to be judged as an immature being who still loved that "librito de niños", I secretly read it again and again, reflecting on the Little Prince's words:
"But the eyes are blind. One must look with the heart…"
It was then that I knew I wanted to be a writer so I could see the life of others with a true heart.
Later, when I had my first child, I opened the old and torn book and found these words of treasure … "You become responsible forever for what you've tamed. You're responsible for your rose," said the Fox. Then I rediscovered my commitment to all children, and all readers who one day will be impacted by a story that embraces them forever…
I encourage all of you who love books, children and imaginary journeys to find during Día a story that allows you to see your own roses, foxes, the foolish in yourself and The Little Prince in us who travels to the human conditions to discover the wisdom of children.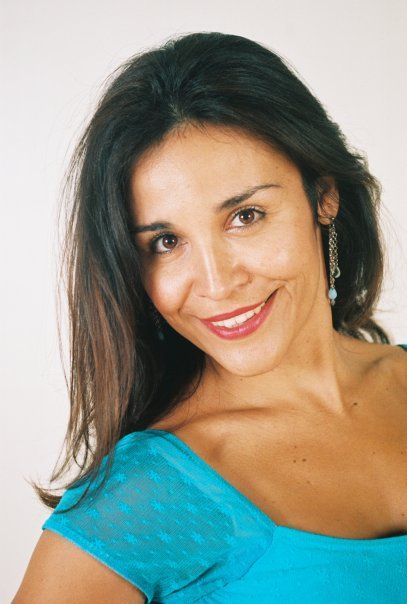 Irania Patterson is an award–winning author, playwright, and seasoned storyteller. She is a native of Venezuela, is a dynamic and versatile performer who works with audiences of all ages. She has served as a consultant for many cultural organizations in the area of literature, education and the performing arts. Her bilingual children's picture book Chipi Chipis, Small Shells of the Sea/Chipi Chipi Caracolitos del Mar (CPCC Press 2006) was an International Reading Association Children's Choice Award for 2006. She is the author of Wings and Dreams: The Legend of Angel Falls. (Novello Press 2010). She is also a co-author of the bilingual musical play Mama Goose, adapted for the stage from the Alma Flor Ada original Mama Goose.
______________________________________________________
THE GIVEAWAY!
L4LL has put together a wonderful collection of Latino children's literature to be given to a school or public library. Many of the books were donated by the authors and illustrators participating in this blog hop. You can read a complete list of titles on the L4LL website.
To enter your school library or local library in the giveaway, simply leave a comment below.
The deadline to enter is 11:59 EST, Monday, April 29th, 2013. The winner will be chosen using Random.org and announced on the L4LL website on April 30th, Día de los Niños, Día de los Libros, and will be contacted via email – so be sure to leave a valid email address in your comment! (If we have no way to contact you, we'll have to choose someone else!)
By entering this giveaway, you agree to the Official Sweepstakes Rules. No purchase required. Void where prohibited.
¡Buena suerte! (Good luck!)