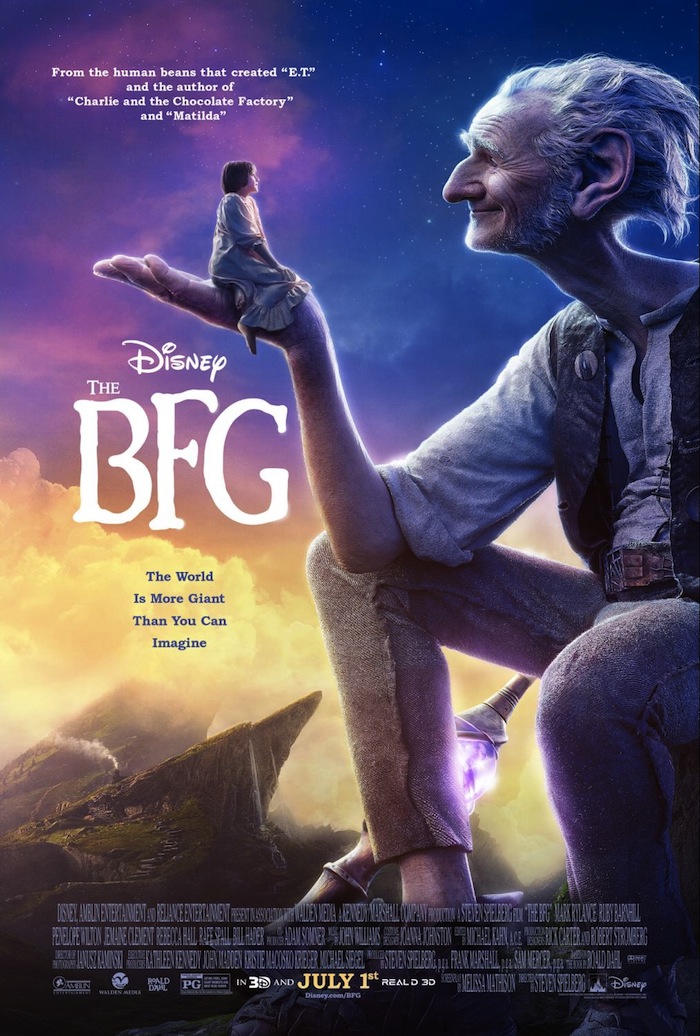 I went to an early press screening of the film, but all opinions are my own.
Based on the novel of the same name by Roald Dahl, THE BFG is a sweet, silly, and magical film that will leave your heart warmed and your mood lifted. Directed by Steven Spielberg, it's about a young orphan named Sophie who gets snatched from her London home in the middle of the night by a giant, who she later comes to call the BFG, or Big Friendly Giant. Played by Mark Rylance, the BFG is nothing like the other inhabitants of Giant Country. He's endearingly dim-witted and keeps to himself. Until he meets Sophie, that is. She travels to Dream Country with him, where he collects dreams and sends them to children. Sophie's presence in Giant Country attracts the unwanted attention of the other giants, who like to eat children! Sophie and the BFG come up with a plan to get rid of these bothersome giants once and for all, but they need the Queen's help.
Let me begin by saying that I never read The BFG. In fact, I just checked it out from the library because I enjoyed the movie that much. I'm not usually a fan of fantasies, but this story is told so well that it really drew me in. It has a bit of an E.T. feel to it, which is understandable considering it was directed by Spielberg and written by Melissa Mathison, who also wrote the screenplay for E.T. I read that Dahl created The BFG as a bedtime story. It has a sleepy feel to it, so I can see that. It was his favorite of all the stories he wrote!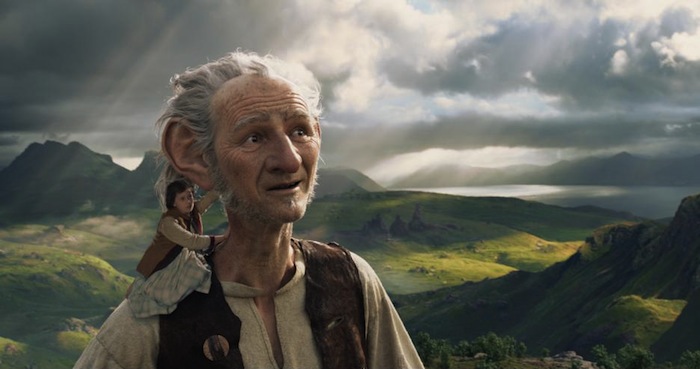 Is THE BFG scary?
The combination of darkness and light that is found in so many Disney films can be found in THE BFG as well. There are giants who like to eat children (though they never actually get a chance to do so in the film), and the concept of death is discussed briefly, but no overly scary scenes. I'd recommend THE BFG for children 4 years old and up; it's rated PG.
Should you see THE BFG in 3D?
The visuals are quite stunning, especially in Dream Country. I'd say to go for 3D if you don't mind spending a little extra! However, there aren't many scenes where things 'pop out' of the screen or anything like that, so you won't be missing much if you don't.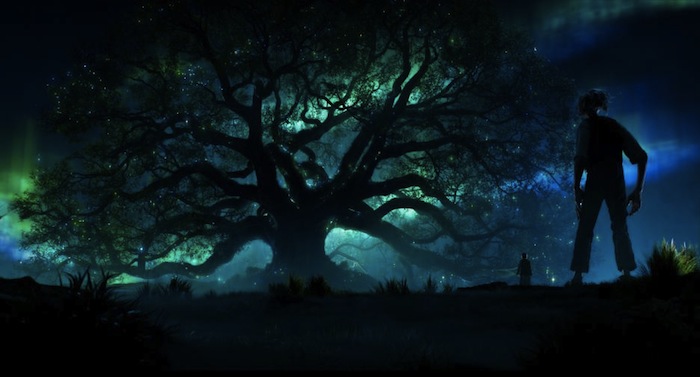 Download fun THE BFG coloring sheets and activity pages HERE and print out this "Gobblefunk" glossary so you and your kids can have fun learning The BFG's language!
This is the first time that Steven Spielberg has directed a movie for Disney, so it's kind of a big deal! I hope it's the first of many. Here's a short video where Spielberg talks about what attracted him to direct Roald Dahl's classic book:

THE BFG Dream Sweepstakes
Enter for a chance to win a trip for four to England and France from Adventures by Disney! Just click over to Facebook or Twitter and leave a comment on either (or both) posts sharing your dreams. Winning this sweeps would be a dream!!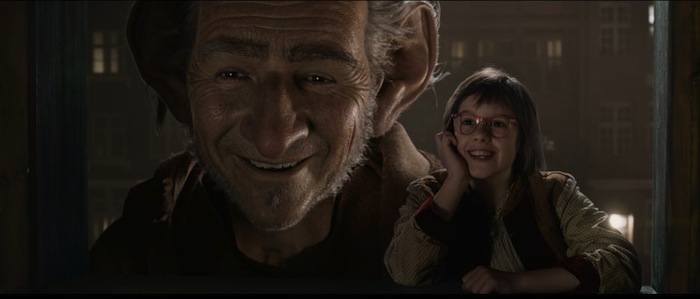 THE BFG hits theaters everywhere today, July 1st!
Are you planning to go see it this weekend?