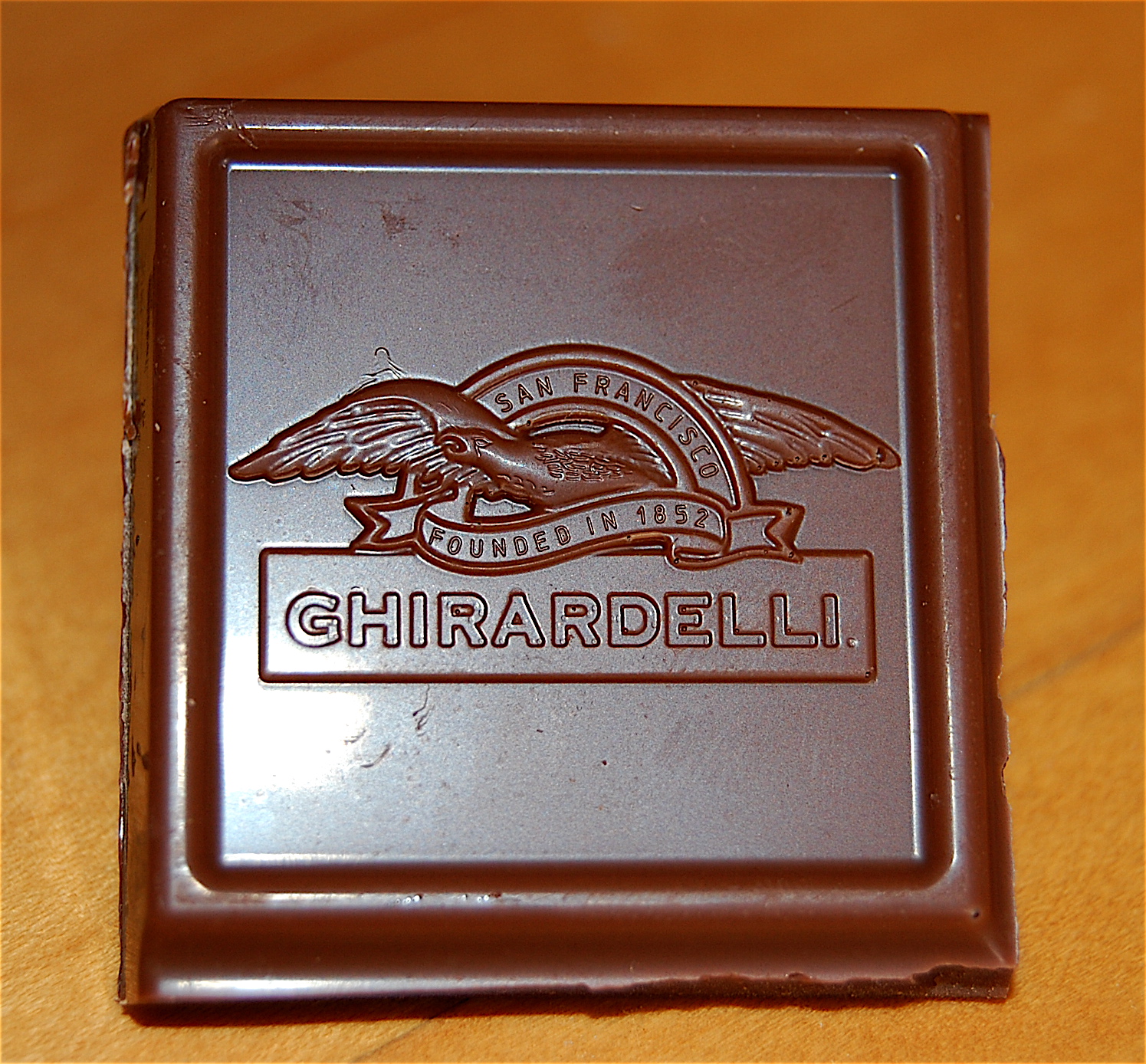 Really good chocolate is hard to come by. The kind that you just savor bite by bite, and because of its richness, can just have a tiny square and be completely satisfied. Thanks to Mom Central, I was recently introduced to Ghirardelli's new Luxe Milk line. Rich, creamy and all-natural, it's that kind of chocolate!
There are 5 delicious flavors to choose from:
Milk – Creamy, melt-in-your-mouth milk chocolate. Simple, but full-bodied.
Hazelnut – Perfectly-roasted hazelnuts complement the milk chocolate perfectly.
Almond – Has just the right amount of toasted almonds.
Crisp – Densely packed with lightly toasted crisp rice.
Duet – Creamy milk chocolate and rich dark chocolate make the perfect duo.
When you take that first bite of a Luxe Milk chocolate bar, you notice that it has a nice snap to it. I like that it's not too thick, and while some chocolates are greasy or gritty, this one is nothing but smooth and creamy in your mouth. I was pleasantly surprised to look at the ingredient list and not see any preservatives, other than soy lecithin which is used for emulsion.
I can't decide on a favorite, though. Usually I tend to stick to dark chocolate, but all of these flavors are quite good! I guess it just depends on your mood. Maya loved the Crisp; I found that to be the sweetest of them all, but much better quality than it's Nestle equivalent. The Duet is the perfect combination of both milk and dark chocolate, with a layer of each. It's great for someone that doesn't like the bitterness of dark chocolate, but wants to try something a little more intense with a lingering flavor. The natural toasted flavor and aroma of the Hazelnut and Almond varieties is excellent. Your nose will thank you as soon as you tear open the foil wrapper!
After you've had your fill of chocolate, check out Ghirardelli's Chocopedia to learn about the history of chocolate, how chocolate is made, and about the Ghirardelli Difference. I may be a chocolate connoisseur**, but even I learned something – did you know that, much like wine, dark chocolate improves with age? Now I have an excuse to stock up. And at just over $2 each, I think it's feasible! I can see these bars as being great stocking stuffers. You can find Ghirardelli Luxe Milk Chocolate at your local Wal-Mart, Walgreens, Borders, and Linens N Things and they will soon be in Target, Blockbuster, and Cost Plus stores nationwide, or go to www.ghirardelli.com for more information.
What's your favorite guilty pleasure?
______________________________
**No, I'm not a self-proclaimed chocolate connoisseur. Ghirardelli said so:
THE CHOCOLATE SOPHISTICATE
You're a true connoisseur, and you like to back-up your preferences with knowledge and information. Let's face it, you're a bit of snob. But not in a bad way. You just know quality when you see it—and don't see any reason to settle for anything less. You're confident, self-possessed, entrepreneurial, and self-motivating. You like to know the percent of cacao solids in a chocolate before you eat it.