We all know of a local school or organization that aids kids in our communities and could benefit from additional donations. They can never get enough, if you ask me. According to the 2010 U.S. Census, over 16 million American children live in poverty, making hunger a daily challenge for families in need. I'm grateful for all those organizations that are making a difference!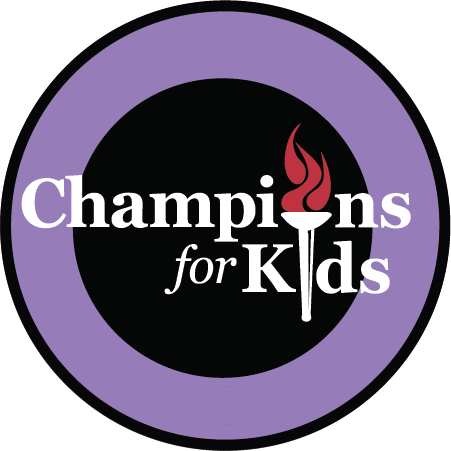 This is where Champions for Kids comes in. Champions for Kids makes it simple to give kids in your community the resources they need to thrive. Since 2004, Champions for Kids has served more than 5.4 million children across all 50 states through in-store donation campaigns, service projects and community events. I just learned about this program a few weeks ago, and am thrilled that I was able to help St. Martin's church in Washington, DC connect with a nearby Walmart for the Champions for Kids Snacks for Students program. St. Martin's gives out 50 bags of groceries each week, and is also a pantry for the Capitol Area Food Bank, so they can always use more items to share with families in need. Now the church will be the beneficiary of all Champions for Kids donation drives at this Walmart from this point on!
How can you help?
When you shop at Walmart, purchase a few extra items and donate them via the purple in-store donation bins, benefiting a registered organization. Bins are typically set up near the front of the store.
If there's no organization associated with your local Walmart, find one! You can become a "Community Champion" and take the lead in assisting a local organization in registering with Champions for Kids, or at the very least, just let them know about the program.
Besides received all the wonderful donations, just by registering and completing a final report with a summary of all the goods received, school districts and youth-based organizations can also qualify to win additional grants. Champions for Kids, General Mills, Kellogg's, Emerald and Kettle Chips will provide 13 awards – totaling $45,000 – based on the total number of donated items collected in each store.
We stopped by Walmart over the weekend to pick up a few snacks and breakfast items to donate. My girls just love doing stuff like this and shopping with others in mind! They had fun picking out non-perishable items that they enjoy snacking on – applesauce, crackers, veggie chips, and more. There are aisles and aisles of things to choose from at Walmart. A big box of Cheerios is the first thing they grabbed, though, because they think every kid should eat Cheerios!
The Snacks for Students program is part of SIMPLE Giving, a Champions for Kids program that seeks to make it simple for shoppers to purchase and donate items children need, with the goal of providing resources for more than 10 million children in 2015. While February's Champions for Kids program just ended, there are definitely more upcoming opportunities to donate during future Champions for Kids-hosted drives and help an organization connect with a local school or youth-based nonprofit in YOUR community. For more information on the program, visit ChampionsforKids.org/simple-giving/snacks-for-students. You can also follow @Champions4Kids on Twitter and on Facebook at facebook.com/championsforkids. Find a participating Walmart store near you!
This post is sponsored, but all opinions are my own, and all donations go to a registered non-profit organization.