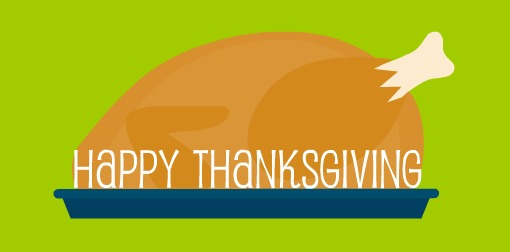 Preparing Thanksgiving dinner leaves me in a bit of a bind, and not for the reasons you may expect. Don't take me wrong, I LOVE the traditional roast turkey, stuffing, cranberry sauce, you know – the works. But my husband's family is from Bolivia, and I'm not too sure they like my holiday cooking so much.
I remember when I was a little girl I looked forward to Thanksgiving the entire year. My grandma made a special asparagus casserole, sweet potatoes with marshmallows, homemade rolls, roasted turkey and dressing… I could go on and on. We would all eat together, and have a second helping, maybe even a third, then finish it all off with a slice of delicious pumpkin pie topped with a dollop of freshly whipped cream. I've since grown up, moved away, and have tried to recreate that but I'm afraid I haven't yet succeeded.
I know I can't force certain customs on people that aren't used to it, but I just can't bring myself to just make plain ol' sweet potatoes or not make cranberry sauce because nobody likes it but me. As long as Thanksgiving dinner takes place at my house, I'm going to continue preparing the traditional dinner that I hope my daughters come to love as much as I did when I was their age. This year my four-year old may even help me cook!
Speaking of that, the hardest dish to prepare, in my opinion, is the turkey. Don't start baking it in time, and dinner will be late. Overcook it and it ends up too dry. Don't season it right, and it can end up too bland. It's just so easy to mess up! So thank goodness for 1-800-BUTTERBALL! You can call them up with virtually any turkey question and get an answer from their holiday meal preparation experts. I might just have them on speed-dial because with two kids 'helping' me in the kitchen, who knows what can happen!
This post was written for Parent Bloggers Network as part of a sweepstakes sponsored by Butterball.