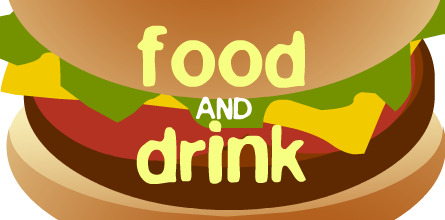 I completely forgot that the Super Bowl is THIS Sunday!
As in, tomorrow. January just flew by, didn't it?
Since I'm certain many of you are going to be doing some last-minute shopping today for your Super Bowl parties, here are some tips to hopefully help you have a stress-free game day.
Big Game Check List – Simple Steps to Save Time and Money
Before going to the store and buying large quantities of food, sit down and determine how much of each ingredient or snack you will need. Having a list will prevent you from buying more than you need.
Ask each guest to bring a specific appetizer/dish to share.
Place a variety of drinks in a tub with ice before guests arrive and let them serve themselves.
Pick up a party platter at the grocery store to save time!
Use the slow cooker.  Start your chili, meatballs or stews tonight or early Sunday morning.  You can even serve straight from the slow cooker for less pick-up time. For healthier versions of meat recipes, use 98% fat free ground turkey and lower fat cheeses for garnishes.
Use versatile cookware for items you cook ahead of time- ones that are both microwavable and oven-safe so that you can either reheat them in the oven before guests arrive or in the microwave.
Set up a buffet table in advance with napkins, plates, silverware, condiments, etc.
Clean out the refrigerator ahead of the time to make room for oversized appetizer platters, drinks and desserts.
Plan ahead if you're having children at your home.  Make fun half-time activities available such as books, coloring books, stickers, toys and games.
Substitute name-brand ingredients for store-brands – no one will notice the difference!
Stock up on sale items to save money.  At this time of year, there are great sales on items you'll use for game day and beyond like avocados, chicken, condiments, ground beef, kielbasa, salsa and shrimp.
Don't forget to serve safe! No cooked dishes, soft cheeses, cut up fruits, lunch meats or dips should sit at room temperature for more than 2 hours.
Ideas to Lighten Up For the Big Game
Since the menu for the day tends to include foods high in fat and sodium like buffalo wings, pizza and nachos, here are some ideas for healthier recipes you can use to substitute some of the traditional halftime snacks. Serve lighter chicken instead of Buffalo wings, for example, or substitute traditional dips with a healthier alternative. You won't be the only one who appreciates the appetizers – your kids will love them and won't even know they are healthier.
Chicken-on-a-Stick
Ingredients:
* 3/4 cup reduced sodium chicken broth (or dry white wine)
* 1 package (about 1-1/4 pounds) Thin-Sliced Roaster Breast
* 2 Tbsp. white wine vinegar
* 2 Tbsp. Dijon mustard
* 2 cloves garlic, minced
* 1 tsp. cracked black pepper
* 1 tsp. sugar
* kabob skewers
Note: If using bamboo skewers, soak in hot water 30 minutes before using
Steps: Cut chicken cutlets lengthwise into 1″ wide strips. Mix rest of ingredients together in plastic bag and add chicken. Marinate about 1 hour. Preheat grill or broiler. Loosely thread chicken onto skewers folding back and forth to look like ribbons. Grill or broil, turning occasionally, 6 minutes or until cooked through. Discard extra marinade.
Eggplant Dip
Ingredients:
* 1 1/2 tsp. vegetable oil
* 1/2 cup chopped onion
* 1 clove garlic, minced
* 1 sweet red pepper, finely chopped
* 1 eggplant (about 1 lb.)
* 1 14.5 oz can tomatoes
* 1 4 oz. can mushrooms or 1/4 lb. fresh mushrooms, chopped
* 1 Tbsp. fresh basil (1 tsp. dried)
* 1/2 tsp. cumin
* 1/2 tsp. sugar
* 1/4 tsp. each salt and pepper
* 1 Tbsp. red wine vinegar
* 1 Tbsp. capers
Steps: In a large skillet, sauté onion, garlic and pepper in oil. Slice eggplant in half and hollow out pulp. Use shell as a boat for serving, if desired. Finely chop eggplant and add to skillet. Drain tomatoes and add juice to skillet. Chop tomatoes and add to vegetable mixture. Add mushrooms to mixture. Mix in seasonings, vinegar and capers and simmer to reduce to desired consistency. Serve warm or cold with better for you chips like our Nature's Promise Organic Tortilla Chips.
Also have plenty of cut veggies and fruit skewers on hand for mindless munching during the game!
Brought to you by Andrea Astrachan, consumer advisor for Giant Food.