A gift card was provided to me to buy the products below, but all opinions are my own.

Mad Men may be over, but the retro craze lives on!
Inspired by Don Draper's era of cocktails-and-canapes entertaining, BJ's Wholesale Club is harking back to the 60s, offering everything members need to host a swank party while barely lifting a finger. In addition to perfect party food and drinks, BJ's offers these…
5 Rules for Hosting a Successful Cocktail Party
1 – Keep it simple. You don't need a full bar. Just a classic cocktail, a cool retro beer, and a few era-appropriate soft drinks.
2 – Make sure there's plenty of finger food. You don't want guests ending up with lampshades on their heads!
3 – Get out of the kitchen. Cook no more than 2 or 3 easy-to-make dishes. The less you do, the more time you'll have for guests and fun.
4 – Rock 'n Roll. Create an oldies playlist that keeps things swinging.
5 – Relax and enjoy yourself. Even the host and hostess should have a blast from the past!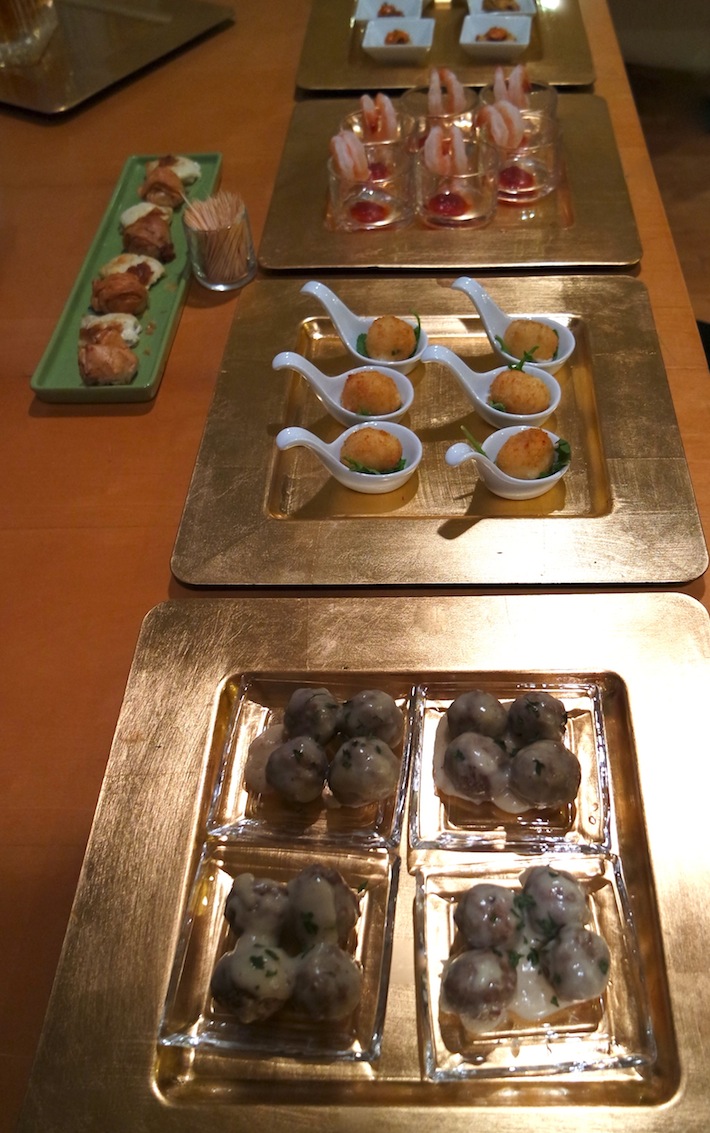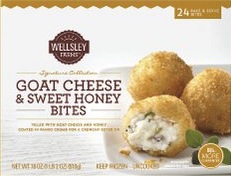 Finger foods were a popular party food during the 60s, and BJ's knows appetizers. The Wellsley Farms line of ready-to-bake appetizers are all so delicious! Just pop them in the oven and serve. I couldn't narrow it down, so I made a bunch – apple fig brie bites, cheese & caramelized onion puff pastry tarts, chicken pot pie bites, and goat cheese & sweet honey bites.
I also made Wellsley Farms Swedish-style meatballs…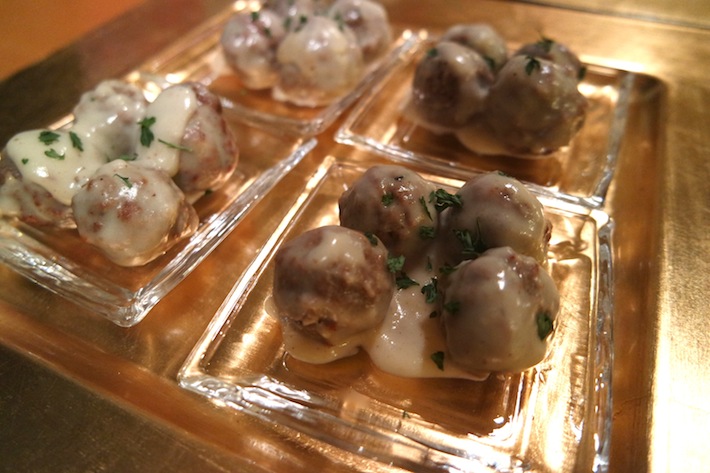 Mini crab cakes topped with a quick remoulade sauce that I whipped up (recipe here)
Shrimp with cocktail sauce was a must because it's just so easy.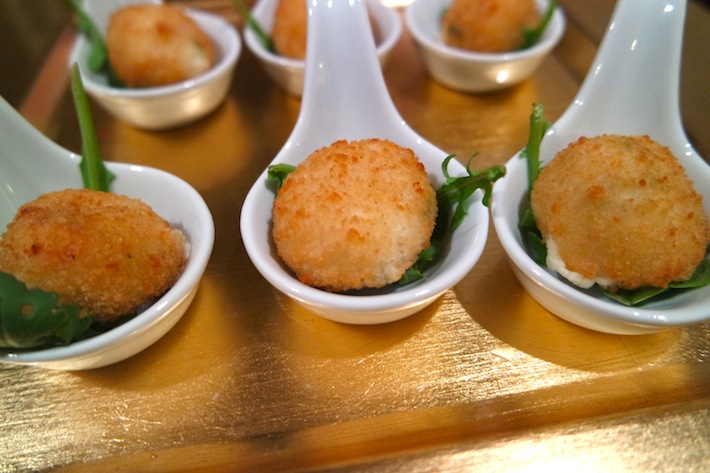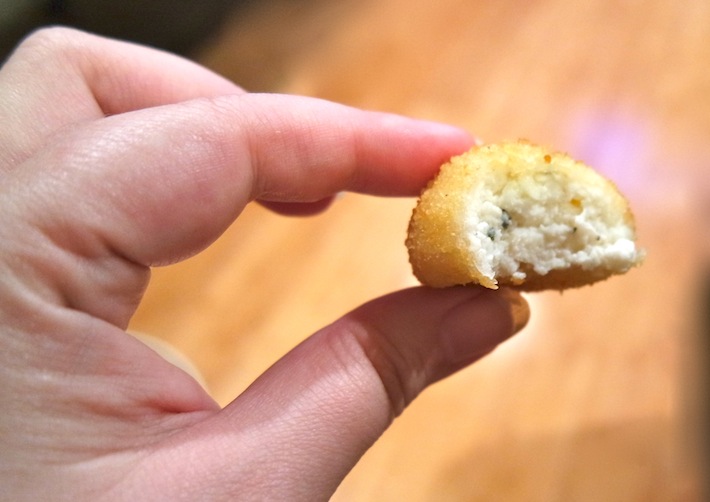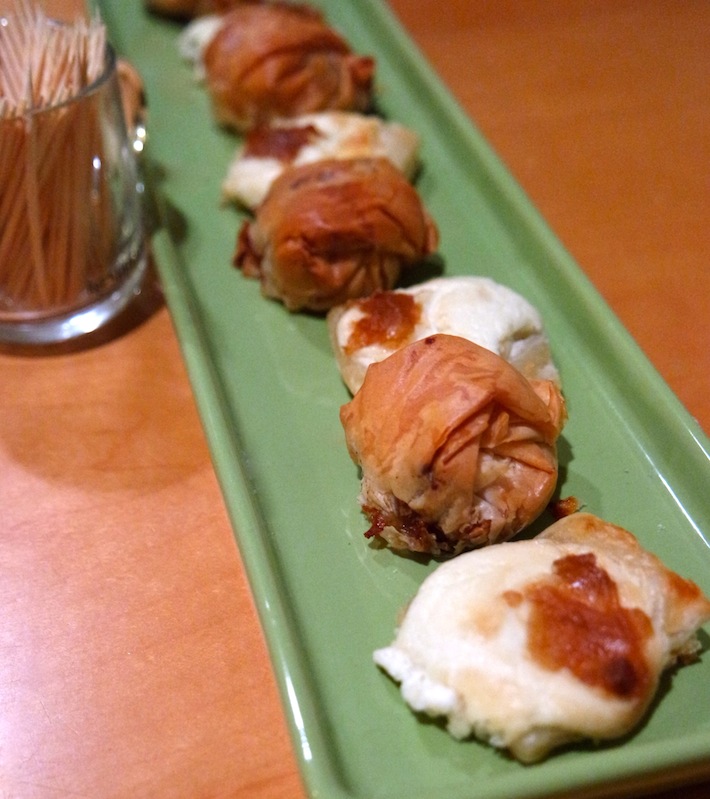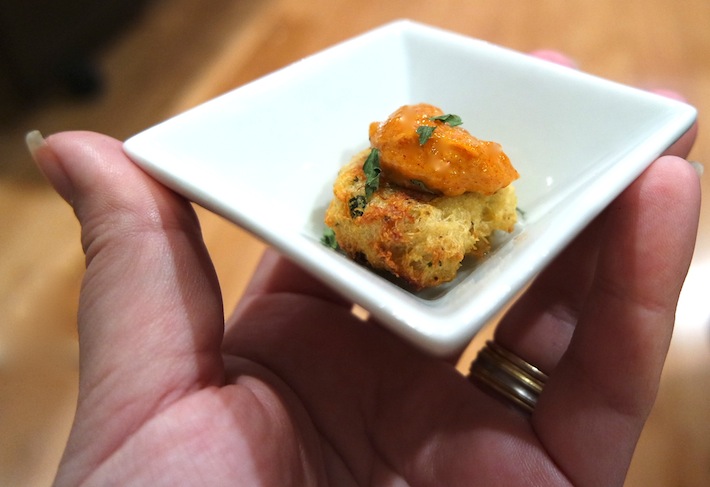 I'm all about food that can be easily eaten with one hand while carrying a drink in the other, know what I mean?
Speaking of drinks, ideally I'd set up a bar cart with a variety of liquors, mixers, and the like, but I decided to keep it simple this time around with just a big decanter full of brandy, and all the ingredients needed for one of my favorite cocktails – a brandy alexander:  1 oz. brandy  |  1 oz. crème de cacao  |  1 oz. heavy cream  |  nutmeg
Pour equal parts brandy, crème de cacao and cream into a shaker with ice. Shake and strain into a glass, and grate a little fresh nutmeg on top (I used ground… shh!)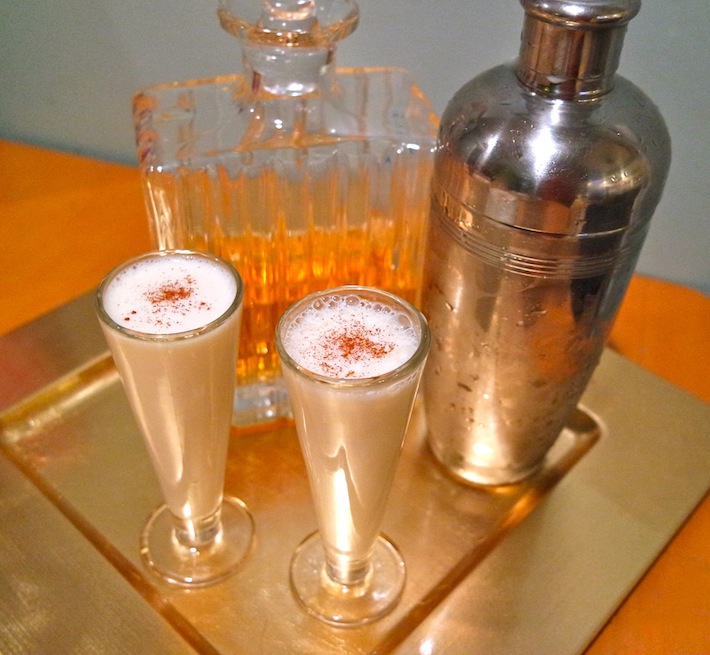 A few other food ideas that would work with this theme, with products also found at BJ's:
Wellsley Farms bacon-wrapped scallops
Classic cocktail franks
Chips and onion dip
Deviled eggs
Cream cheese-stuffed celery
Stuffed mushrooms
Pigs in a Blanket
Wine-and-cheese ball with crackers
As you can see, a retro cocktail party is so easy to pull off with quality foods and party supplies from BJ's. I'll be buying some more of these appetizers for an upcoming Golden Globes viewing party this weekend.
What about you – are you hosting a soirée any time soon?