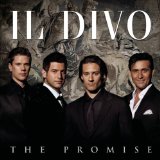 I've been a fan of Il Divo for years now. I remember hearing them for the first time when they were introduced by Simon Cowell on the Oprah show, back in 2005. They have since had tremendous success, having scored 36 No. 1 chart positions across 26 countries, with sales of over 22 million copies – and that's just including their first three albums! I love how they blend opera and pop. It's such a unique technique that I haven't seen done by anyone else. And it doesn't hurt that the foursome is nice to look at!
Il Divo's newest album hit stores two weeks ago. The Promise features over twelve captivating songs in English, Italian and Spanish. My favorites are the ones in Spanish – specifically The Winner Takes All, The Power of Love, Hallelujah, and Angelina. You can listen to samples here. I've been humming Hallelujah all day!
If you're looking for seasonal music, Il Divo: The Christmas Collection is a wonderful album. I love their versions of holiday classics, like Ave Maria, White Christmas, and Silent Night.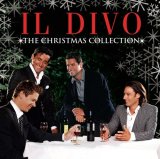 Il Divo will be going on tour next year! Only a few stops have been confirmed, but check here often as more dates are added. I can tell you that they'll be coming to DC in May! Going to their concert might just be the perfect birthday present for… myself.
On that note, why don't you enter to win an Il Divo prize package? It includes The Promise Deluxe Edition and Il Divo: The Christmas Collection (a $41.99 value!). Give it to someone or keep it for yourself. All you have to do is leave me a comment on this post. I'd love to know what music you're listening to at the moment!
US entries only. Please leave a valid email address or blog URL in your comment. This contests ends at 11:59 pm EST on December 13th, 2008. Winner will be chosen via random.org, and has 48 hours to claim their prize.